Collection of unusual and creative magnets that will look great on any fridge.
Candy Box Magnets
Evil Mad Scientist Laboratories have replaced the contents of some good looking little candy packages with strong magnets, held in place by hot glue, and sealed them back up again.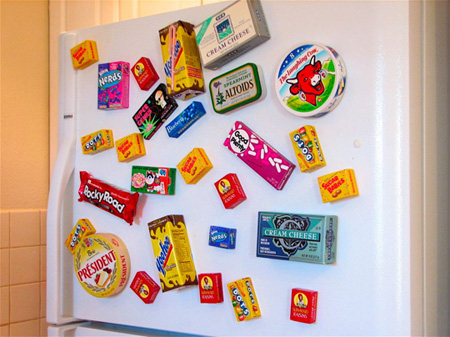 GUI Magnets
Small flexible magnets with GUI objects on them. Easy to use when prototyping on whiteboards, or just a cool gadget for your fridge!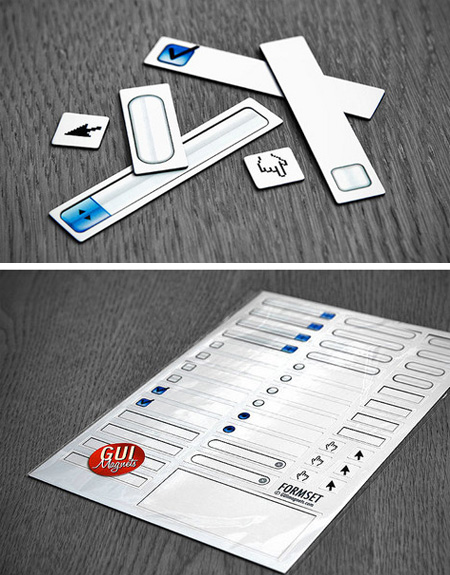 Treebuttons Magnets
Handmade wood magnets made from salvaged cross sections of branches. Every treebutton is finished using 400 grit sandpaper and Preserve exotic nut oil, so they are extremely smooth and beautiful.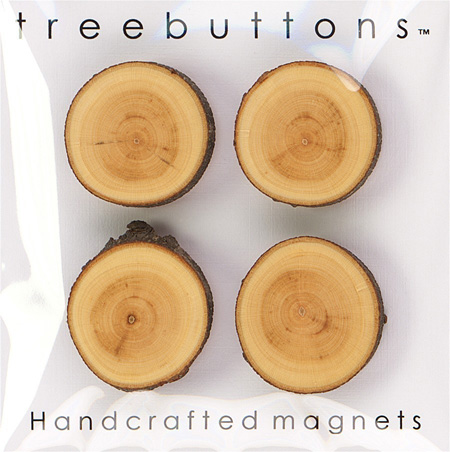 Tetris Magnets
Bring some classic puzzle style gaming to your fridge or whiteboard with this set of seven colorful magnets.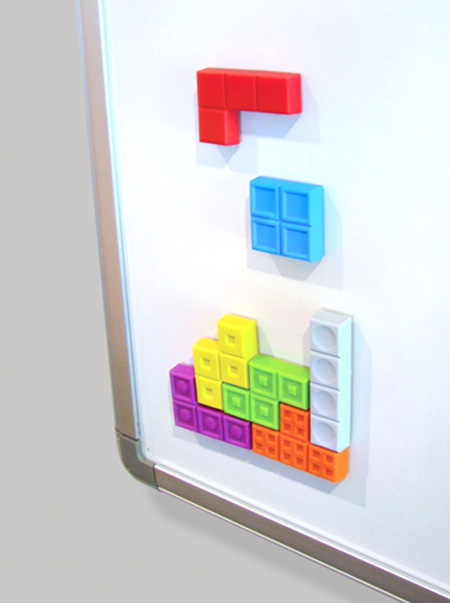 Henry Julier's shelves can be attached to any magnetic surface.

Magnetic bacon strips for your refrigerator. Mmmmm, bacon!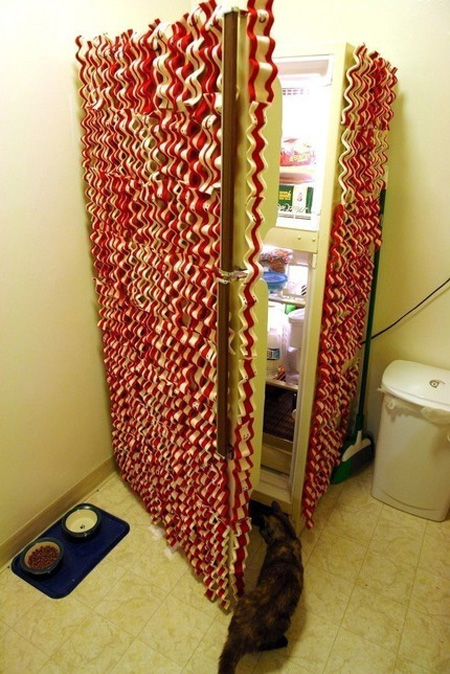 Space Invaders Magnets
Created from actual screenshots of the original arcade version of the game, this is a set of 9 awesome Space Invaders button magnets.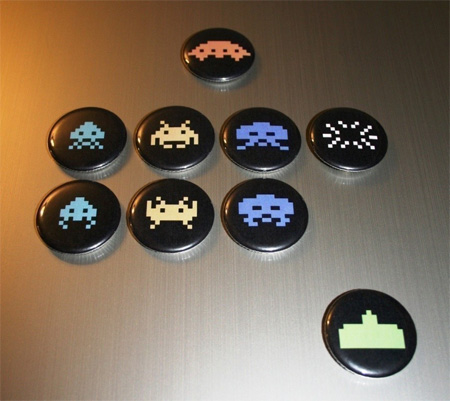 Rock Magnets
Extra strong multi-colored cast resin magnets. Set of four.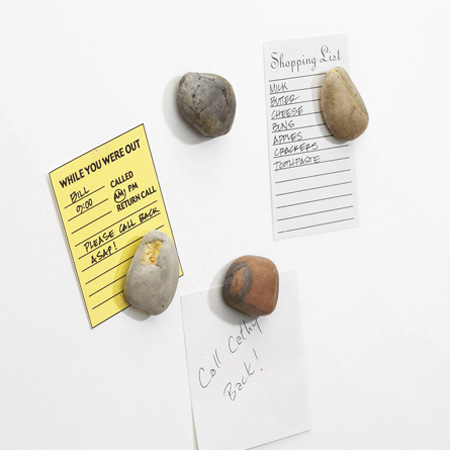 LEGO Magnets
Creative refrigerator magnets shaped like LEGO bricks.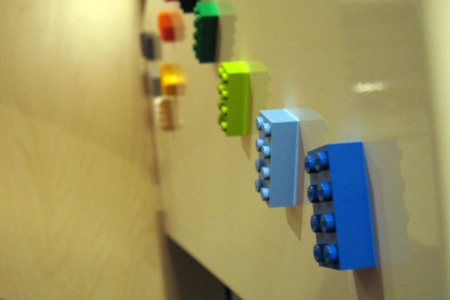 Wood Magnets
Bring the great Canadian outdoors inside your house…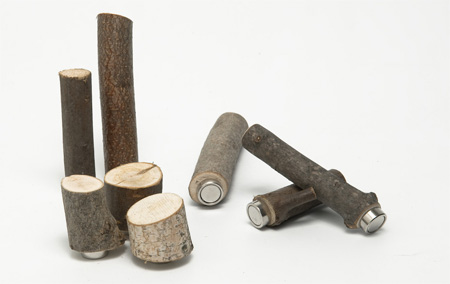 Homer Simpson Magnet
Simpsons talking bottle opener will look great on any fridge.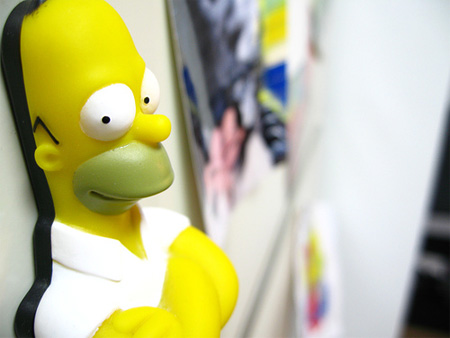 Magnet kit from Meninos allows you to re-create Adobe Photoshop window on your fridge.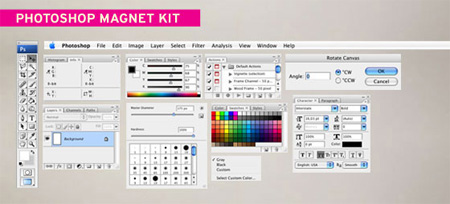 Rocker Switch Fridge Magnets
Click them "on" and "off" to hold your documents to the fridge.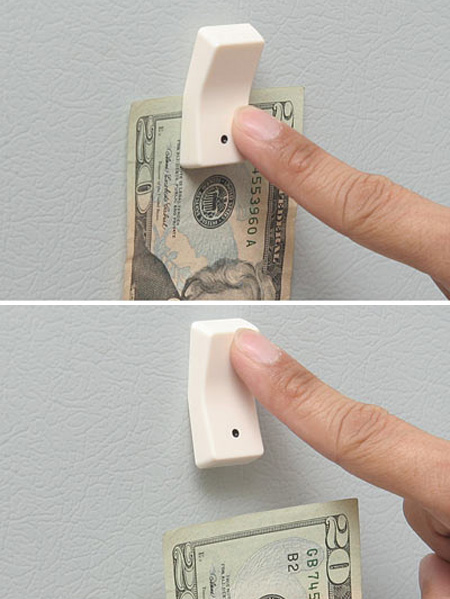 Throwing Star Magnets
Post notes on your fridge door, or make your mark wherever you feel outnumbered. Each star has 2 powerful magnets for a strong grip.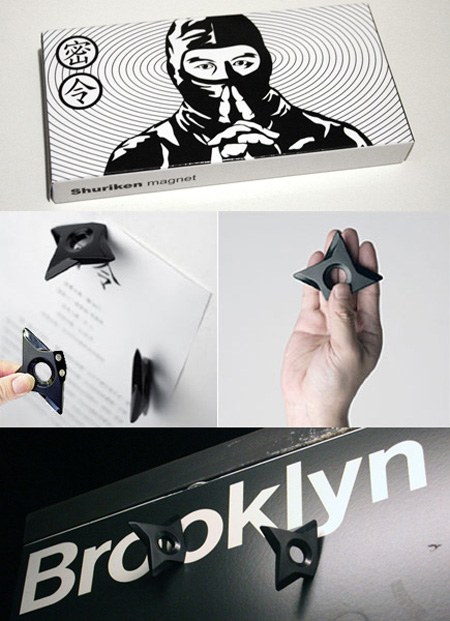 Also check out: Game Boy Refrigerator Magnets