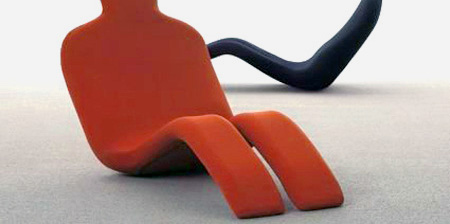 If you enjoyed our 12 Creative Table Designs post last week, you will surely like this awesome collection of creative chair designs.
Tonetto Leather Armchair
Tonetto Armchair created from soft leathe.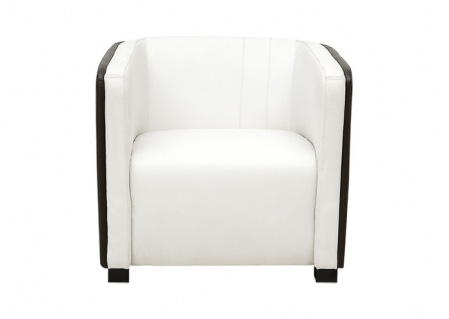 Ben Chair
Designed by Pierre Paulin, 1991. Foam upholstered, steel, aluminum base.
Made in The Netherlands by Artifort.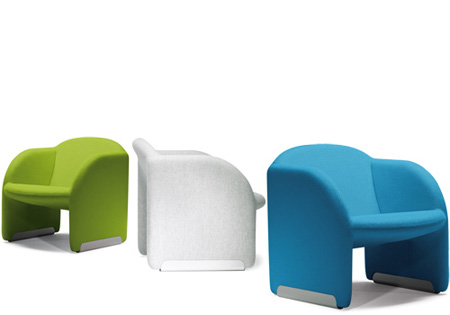 Voido Rocking Chair
A very inviting piece, the Voido rocking chair is a welcome twist on a classic design. Made from a rotational-molded polyethylene in that unique, Ron Arad style, Voido delivers an amazing style to any space.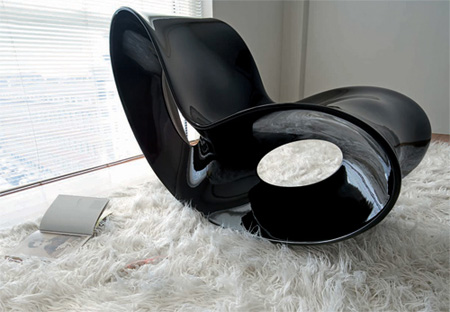 Womb Chair
One of the most celebrated modern furniture designs, the Womb is truly a chair you can curl up in.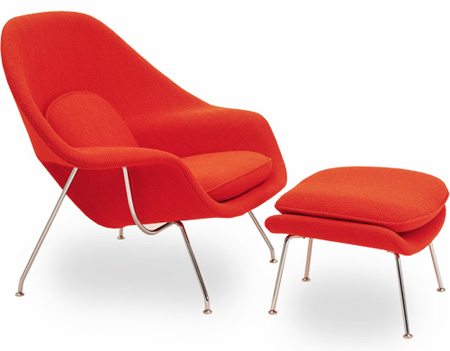 With its anthropomorphic form, the Bouloum was named after a childhood friend of its designer, Olivier Mourgue, who took the charismatic seat with him when he traveled.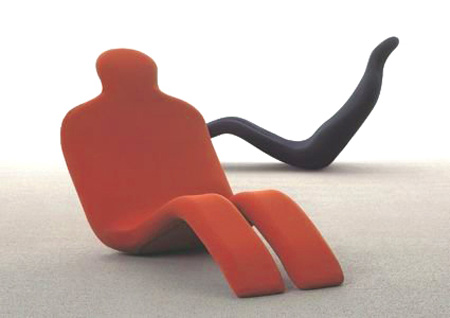 Turn Chair
Take a turn for the better on this modern, swivel-action, black, synthetic leather chair. A chrome base adds contemporary styling. Easy to clean.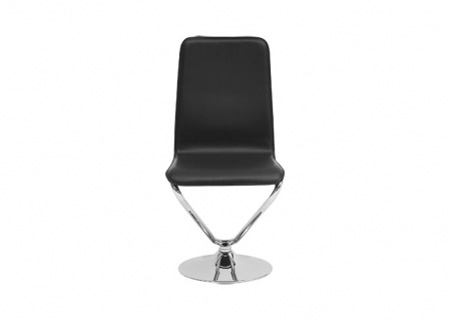 Ribbon Chair
The Ribbon Chair is among one of the most comfortable chairs ever. The bold contoured form allows the user to assume a variety of positions while retaining the necessary support. A professional, innovative vision on the well-known ribbon form. A beautiful example of applied art, the ribbon is one of the most beautiful chairs as well.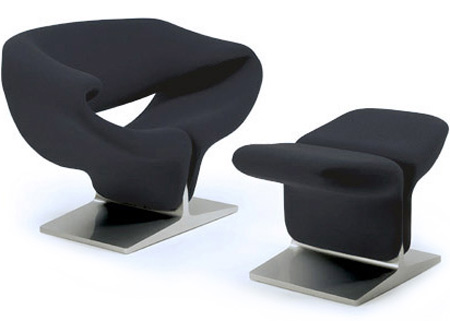 Alaves Armchair
Sink into the deep, relaxing comfort of the Alaves armchair. Sumptuous, durable, sneaker-white leather welcomes you and for extra comfort, the headrest is adjustable to suit. Chrome legs complete this generous, modern classic.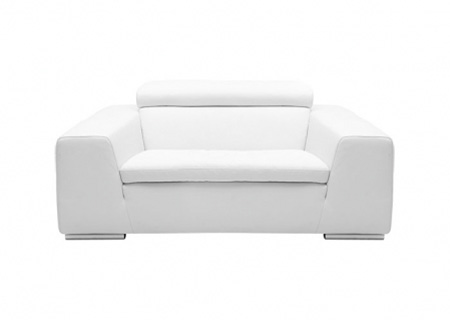 Apollo Chair
Beautifully formed providing elegance and comfort, the Apollo bespeaks balance and harmony.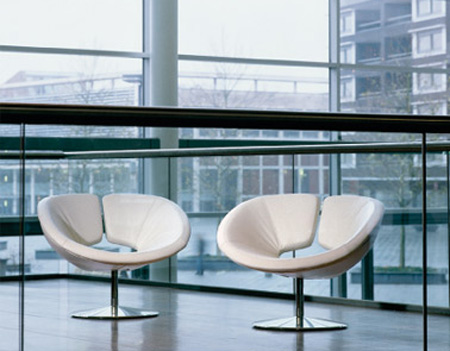 Grand prix Armchair
Grand prix armchair in purple felt.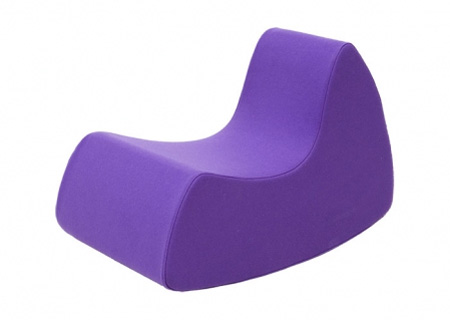 Le Corbusier lc4 Chair
Design Le Corbusier, Pierre Jeanneret, Charlotte Perriand, 1928. Sling seat, metal frame. Made in Italy by Cassina.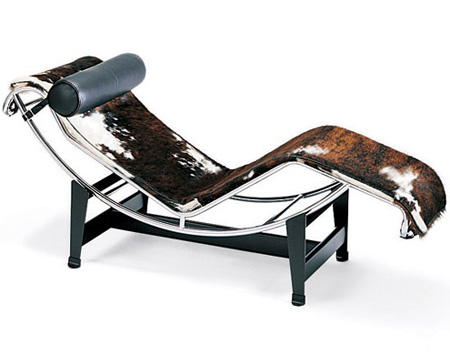 Space Chair
Space pouf in black vision.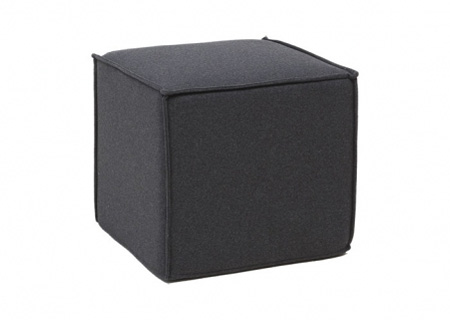 Wassily Chair
The Wassily chair, based on the tubed frame of a bicycle.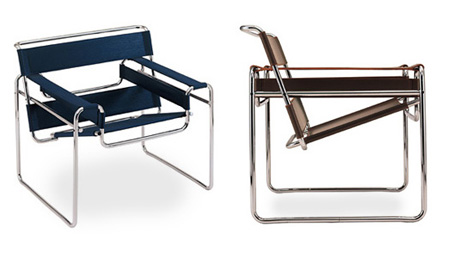 Lizard Chair
Lizard Chair in black leather with chrome frame.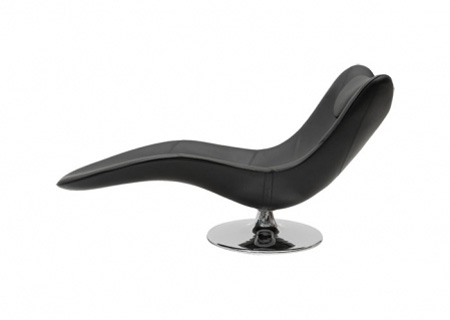 Aero Aarnio Ball Chair
The Ball Chair was designed by using one of the most simple geometric forms: the ball. By lopping off one end and fixing it at one point Eero Aarnio comes to a remarkable result – a supremely unconventional chair.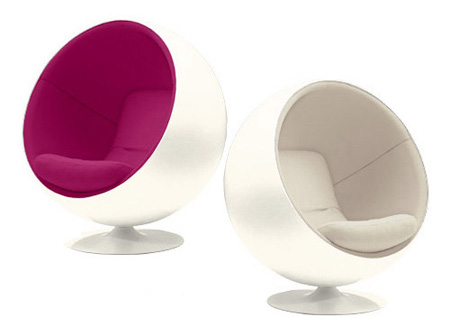 Joe Lounge Chair
From Heller comes "Joe" a surreally oversized baseball glove first produced in 1970 in leather, now reissued in indoor/outdoor roto-molded plastic in either tobacco brown or marble gray.
For more chair designs, check out: 12 Elegant and Unique Chairs