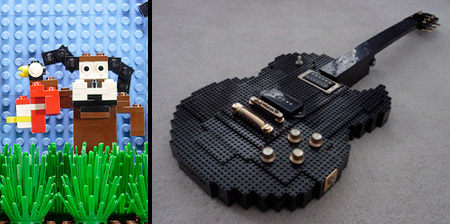 Collection of incredible creations made from regular LEGO bricks.
LEGO Mario
Mario created using a NextEngine 3D scanner and LEGO bricks.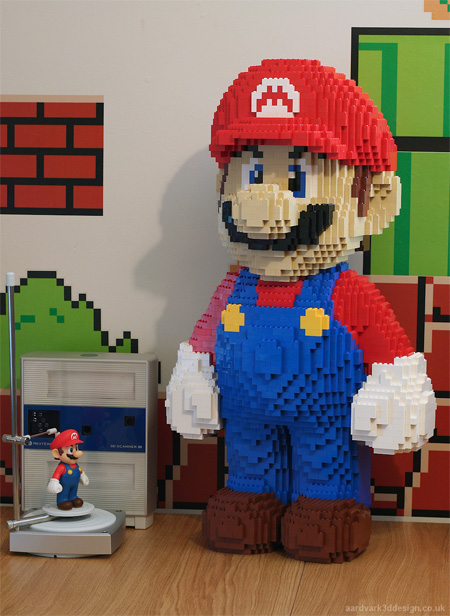 LEGO Casablanca
Movie scenes from Casablanca created with LEGO.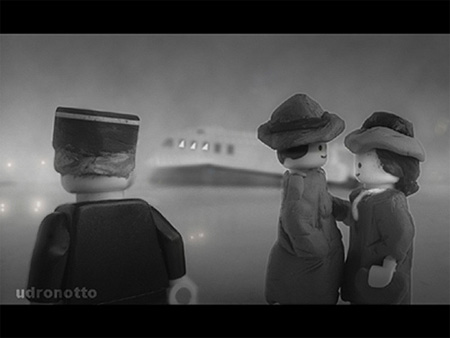 LEGO Yankee Stadium
Sean Kenney decide to rebuild the house that Ruth built.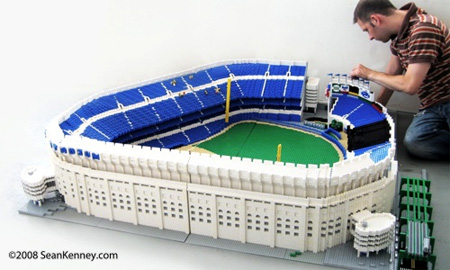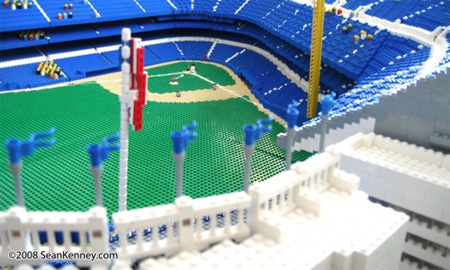 LEGO Cigarette
LEGO addiction is real!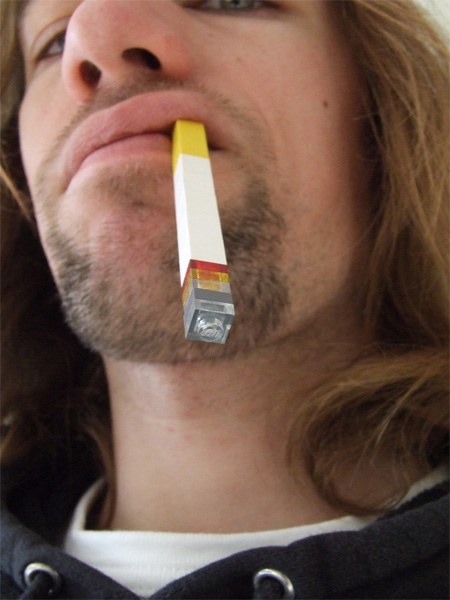 LEGO Famous Architecture
Famous buildings built entirely with LEGO blocks.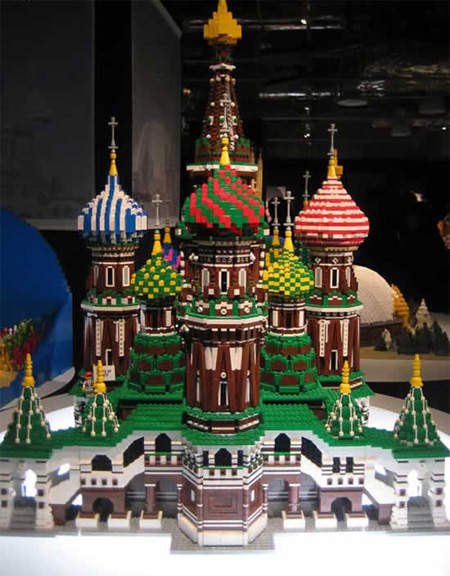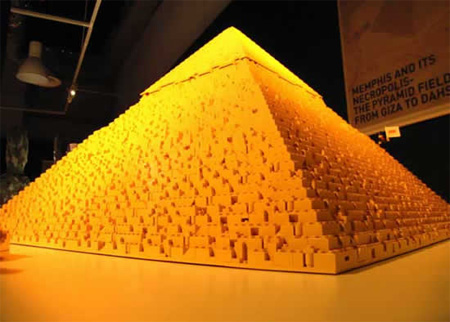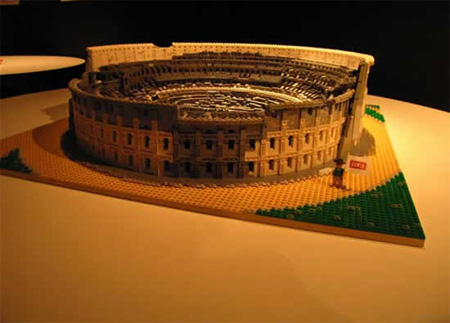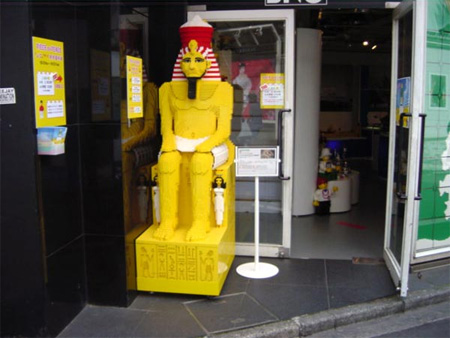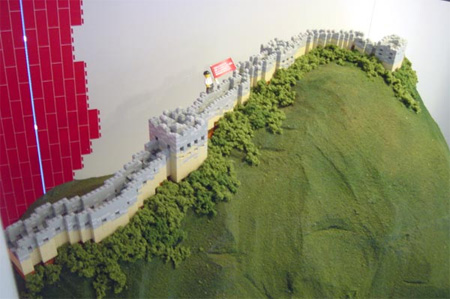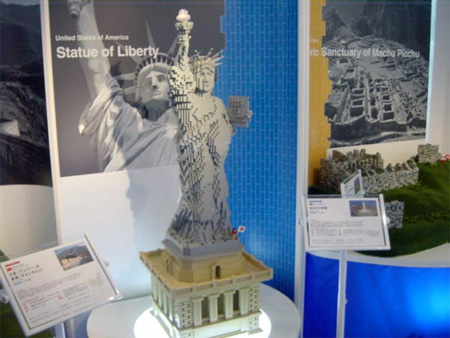 LEGO Sushi
Sushi created from LEGO bricks.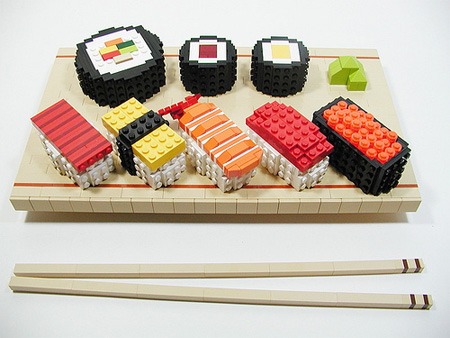 LEGO Classic Video Games
A library of combining LEGO and video games.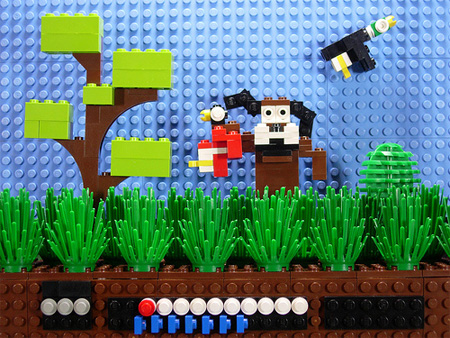 LEGO Duck Hunt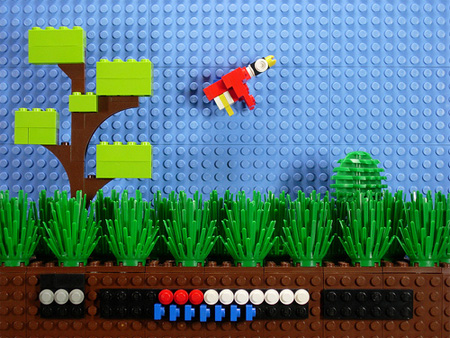 LEGO Contra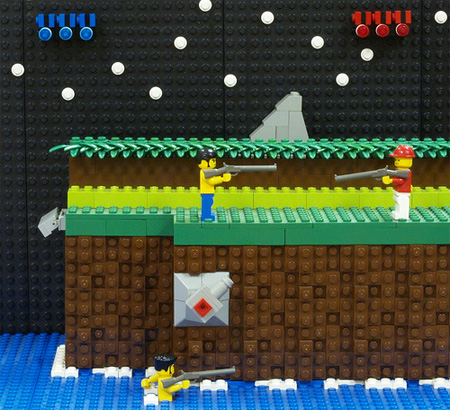 LEGO Mortal Kombat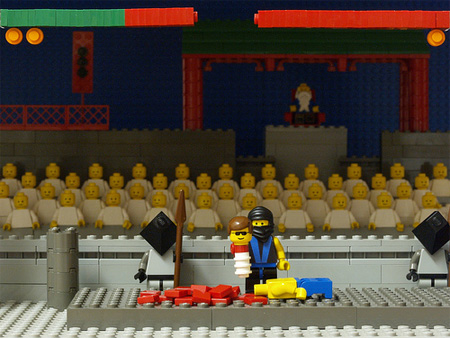 LEGO Excitebike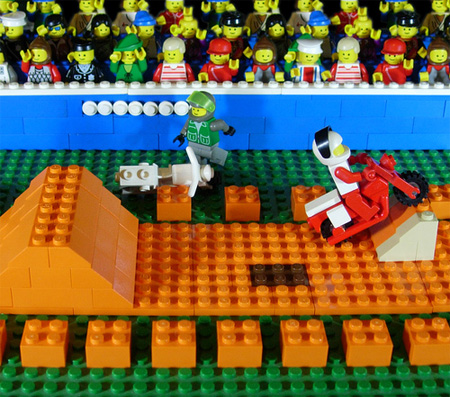 LEGO Bionic Commando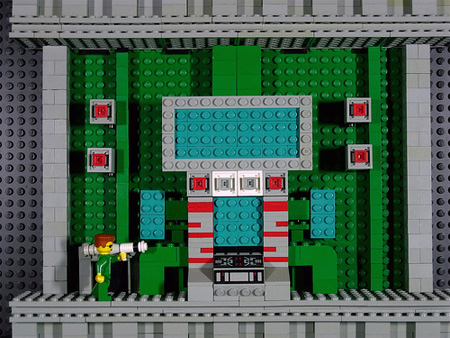 LEGO Aircraft Carrier
It's a 200,000-brick, 350-pound aircraft carrier by Harry S Truman, complete with electrical lights as well as moving elevators and radar dishes.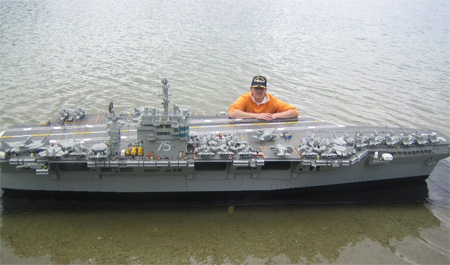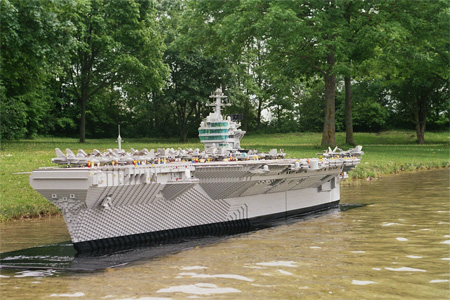 Classics in LEGO
A reconstruction of the famous photograph taken by Charles Ebbets.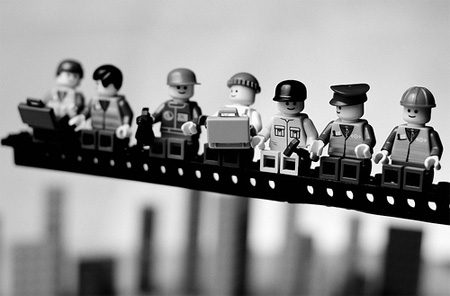 A LEGO recreation of Jeff Widener's 1989 photograph of "The unknown rebel".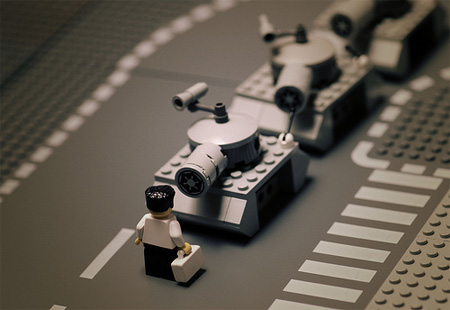 Tallest LEGO Tower in Vienna
The tower, constructed by hundreds of children outside the city hall, entered the Guinness Book of Records measuring 29.48m.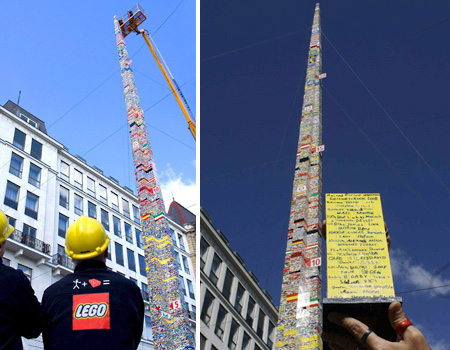 LEGO Guitar
Awesome guitar constructed entirely out of Lego pieces. The guitar is playable but had to be re-tuned after a few chops.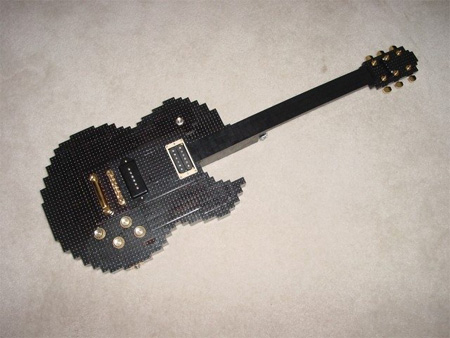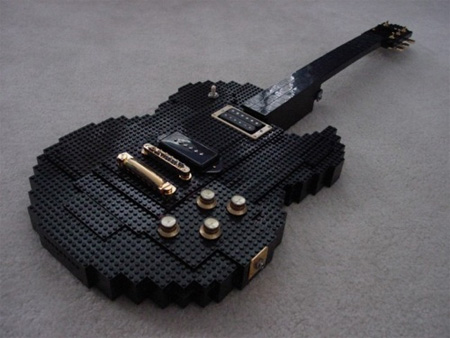 Also check out: Stunning Lego Art and Ancient LEGO Walls