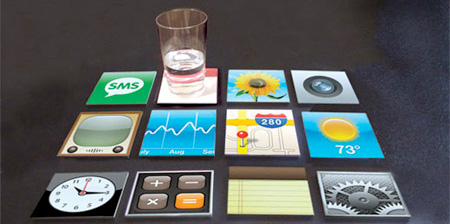 Collection of creative and unusual coasters from around the world.
Super Mario Bros. 3 Coasters
Coasters based on characters from Super Mario Bros. 3.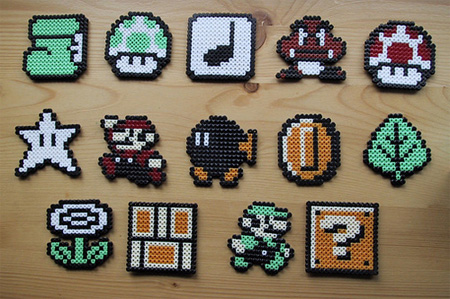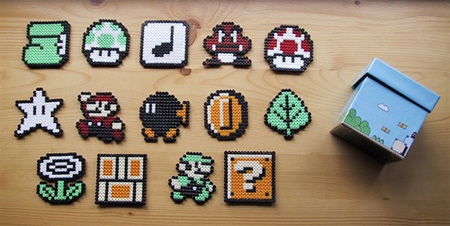 Sponge Coasters
Sponge Coasters protect the surface the drink is on, while also being near to hand to quickly deal with any spilt liquids.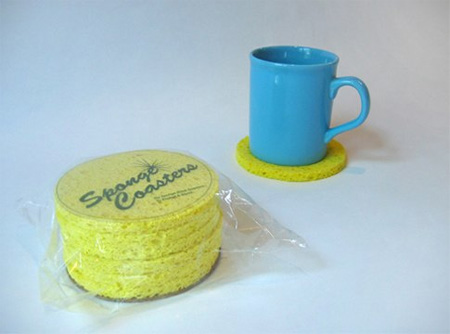 Soft Sector Coasters
If you still remember paper sticky tabs for write protecting your favorite VGA game then this colorful nostalgic set is for your desk. Ah the good old days of beeping PCs.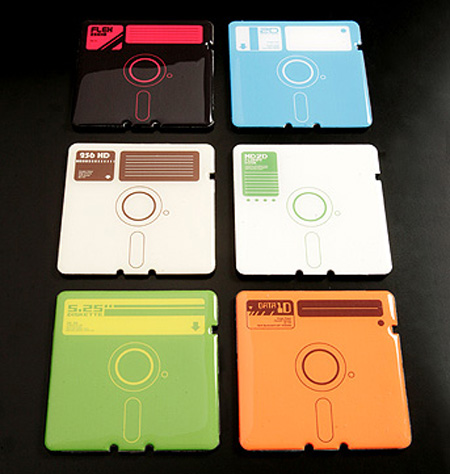 Coaster Puzzles
Available in a variety of designs, these unique coaster puzzles separate to become four handy coasters.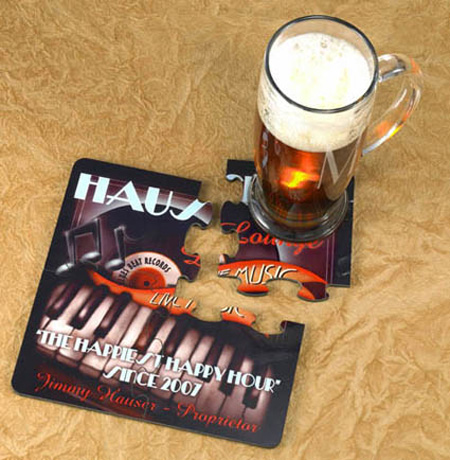 Pixel Drink Coasters
Each coaster is made up of 110 individual 1cm square "pixels" which are perfed in a way that lets you selectively remove blocks from each square. Through what sort of amounts to "pixel sculpting", you can create your own personalized designs.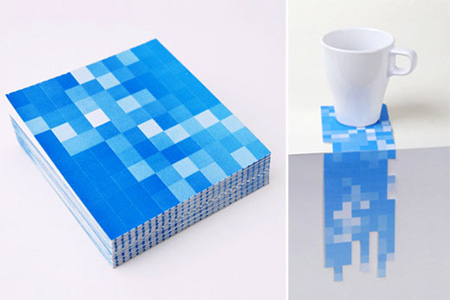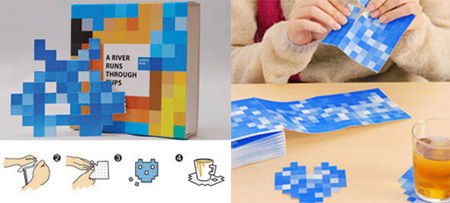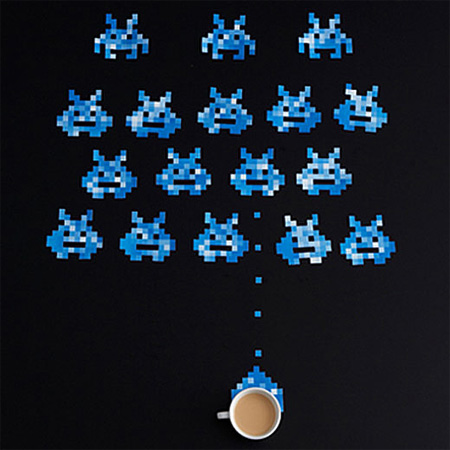 Vintage Record Coasters
Give your drinks a spin with these cool assorted coasters handmade from real vinyl records. The discs are sealed so moisture won't seep through to the surface. Comes in a set of six assorted labels packed in a clear, round case.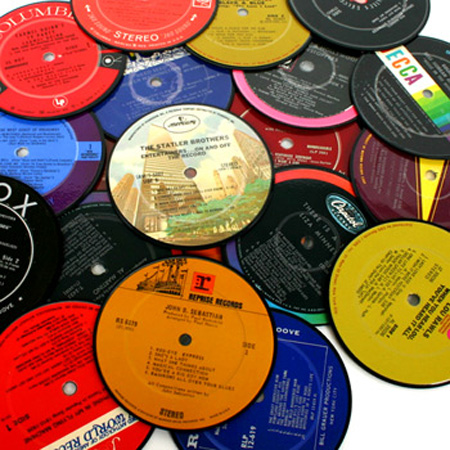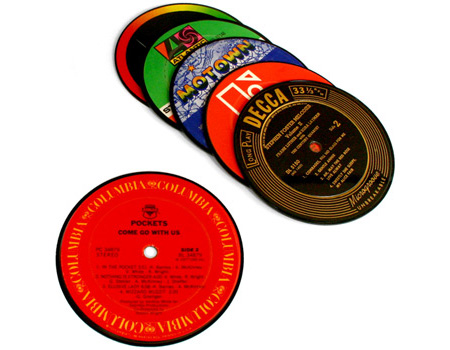 CoasterGlow Coaster
A coaster that will light up only when there is something sitting on top of it.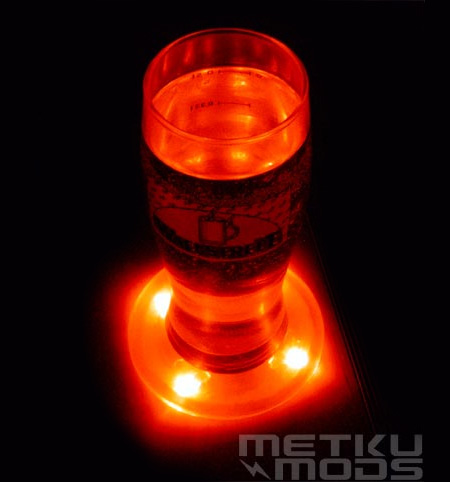 PlaceMaths Coasters
Practice your maths at the table! This set of 5 die-cut industrial felt coasters comes in four reversible color options and will bring out the young student in you and your guests.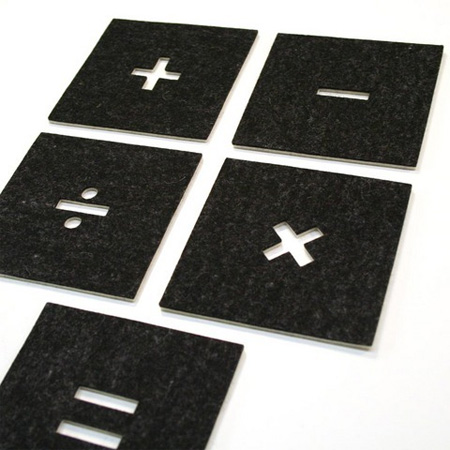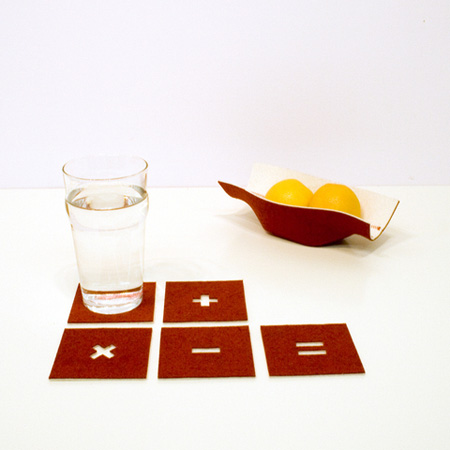 Nintendo Mario Coasters
A set of 6 coasters made from Perler Beads with a Perler Bead box. The coasters are power-ups from the Super Mario Bros. games, and the box is a Question Mark Block.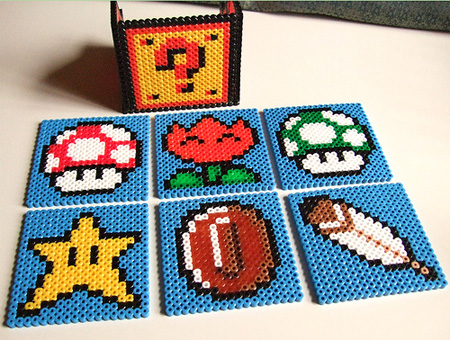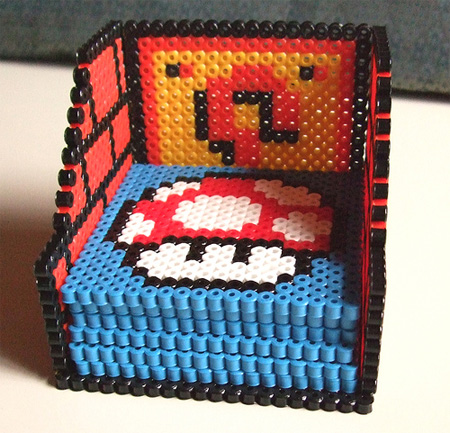 LEGO Coasters
The creativity for coming up with fun new products inspired by the classic plastic building bricks from the Danish LEGO company never ends. The latest example is this set of flexible 3-D textured coasters.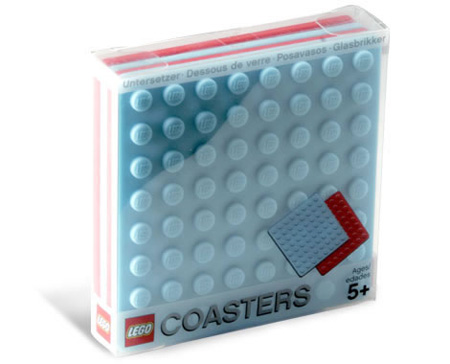 Golden Track Coasters
Clear your head, focus on those rails and hold that glass steady. On your marks… Get set… GO!!! These drive down memory lane coasters can link with each other forming a slot car race track.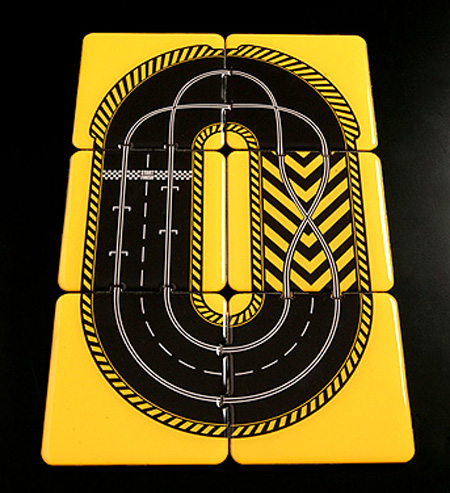 6-Pack Coasters
A nod to Americana, these coasters were inspired by the conventional 6-pack. Just pop out the individual coasters for use, then put them back in the ring for storage.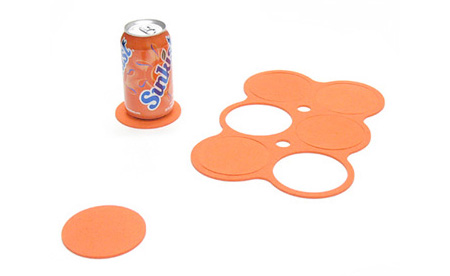 iPhone Coasters
Creative coasters based on those ubiquitous iPhone menu icons.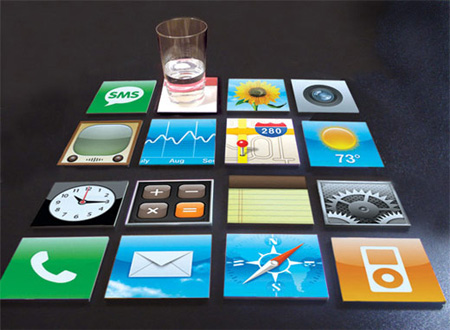 Also check out: 17 Cool and Unusual Coasters