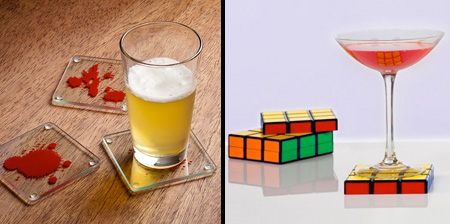 Creative beverage coasters will make a great addition to any bar or kitchen.
Bread Coasters
Set of unusual coasters designed to look like a loaf of sliced bread. [buy]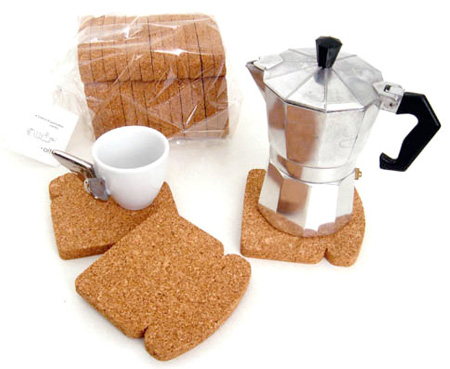 OXO Good Grips Coasters
These cool beverage coasters are equipped with a pattern that holds liquid and promotes air flow so coasters won't stick to glassware. [buy]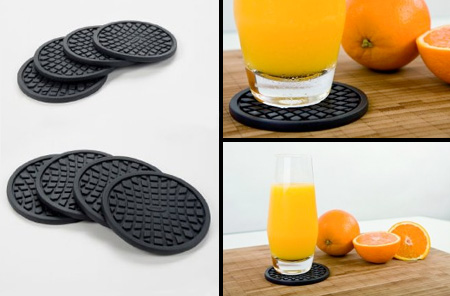 Puzzle Coasters
Elegant jig-saw puzzle inspired coaster set made of stainless steel. [buy]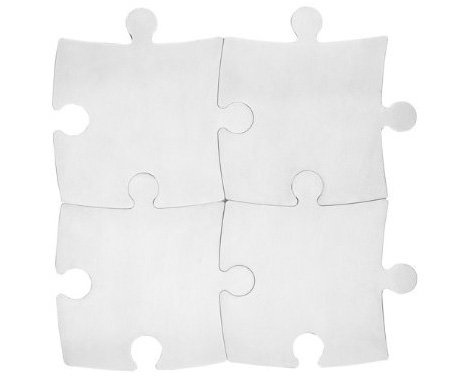 Chalkboard Coasters
Perfect for writing down names of people and drinks at parties. [buy]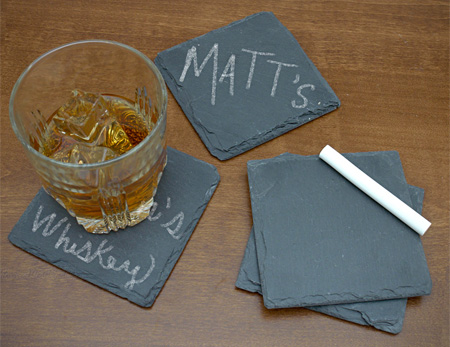 Stay on Coasters
Innovative beverage coasters will always "stay on" your wine glass. [more]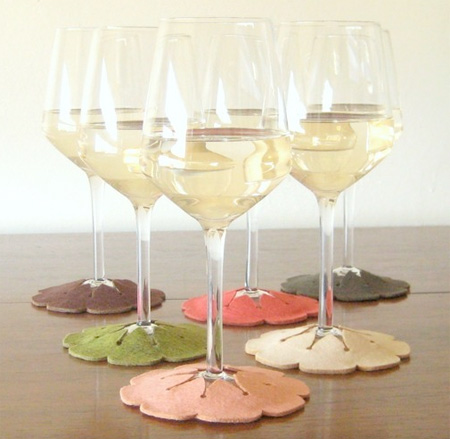 Wine Bottle Coaster
Stays with the bottle and catches drops. Fits 750 ml wine bottles. [buy]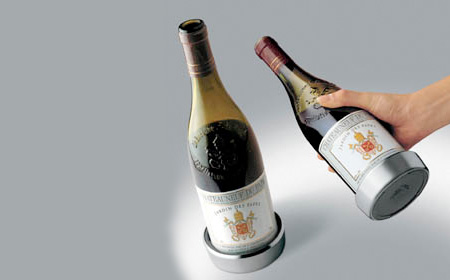 Pallet Coasters
Stackable coasters are exact miniatures of the industrial models.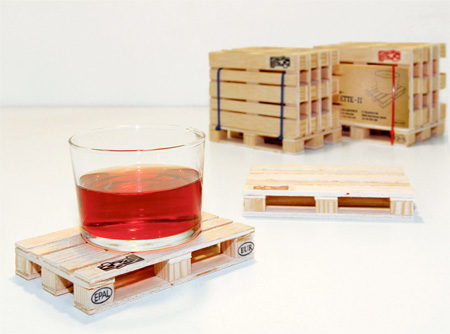 Fruit Coasters
Unique coasters feature interior ridges designed to capture condensation and steady beverages. [buy]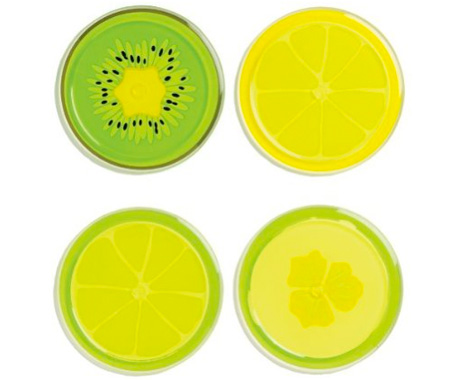 Cutlery Coasters
Modern coasters created out of laser cut and folded steel sheets.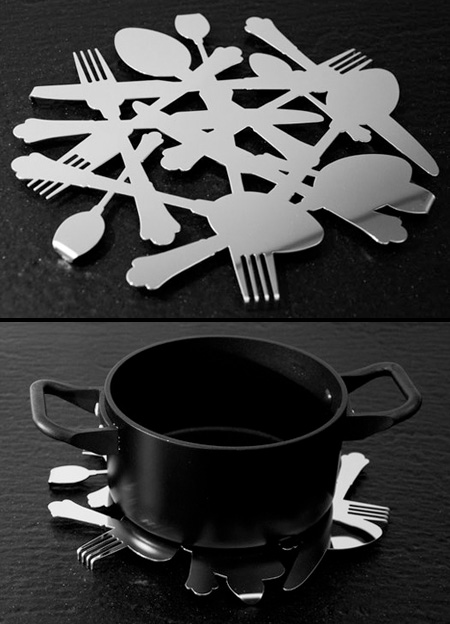 Set includes lettuce, tomato, cheese, meat, and two bread coasters. [buy]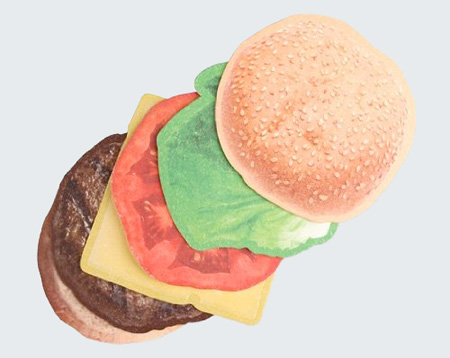 Vinyl Record Coasters
These unusual beverage coasters will protect the table and display your passion for vinyl records. [buy]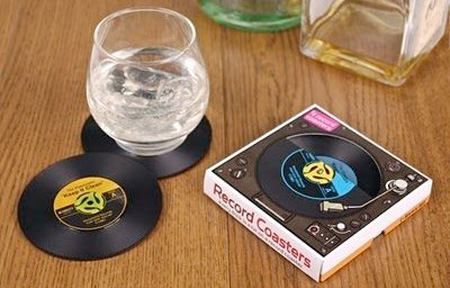 Flowing City Coaster
Drop of water can turn into a flood on this clever micro-city coaster. [buy]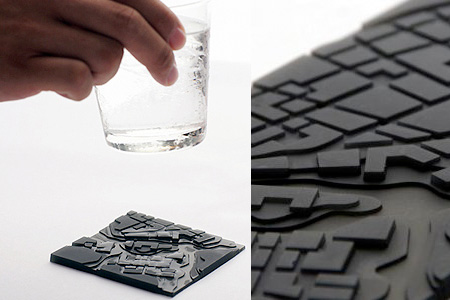 Bear Rug Coasters
Brown and white bear rug coasters will start plenty of conversations. [buy]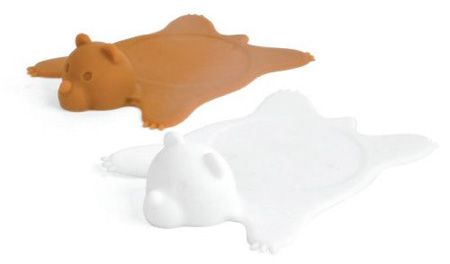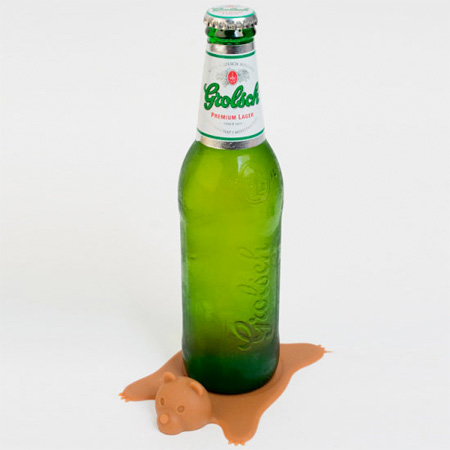 Shoe Coasters
Wine sneakers will protect the table and help you identify your glass.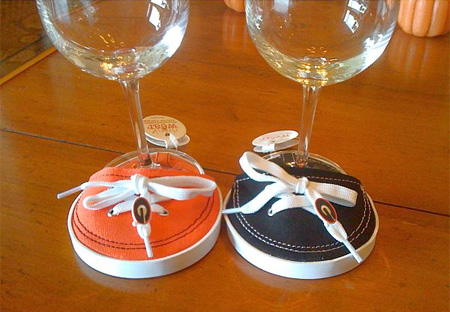 Cloud Coasters
Die cut coasters made out of the finest natural and dense cork.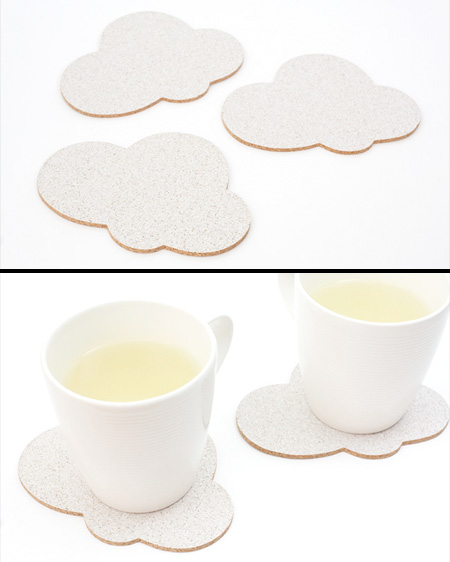 Dexter Blood Spattered Coasters
Blood spattered coasters inspired by the popular TV show Dexter.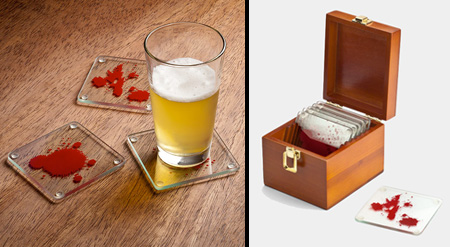 Rubik's Cube Coasters
Creative coasters look like a complete Rubik's Cube when stacked. [buy]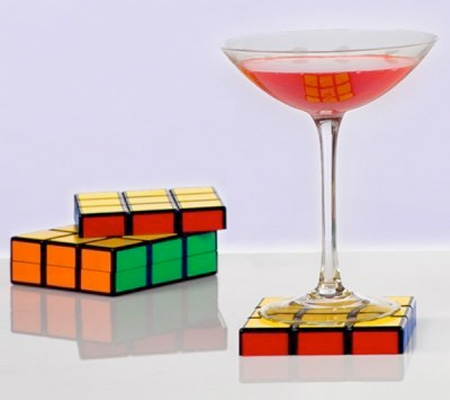 For more kitchen accessories, check out: 17 Unusual Ice Cube Trays