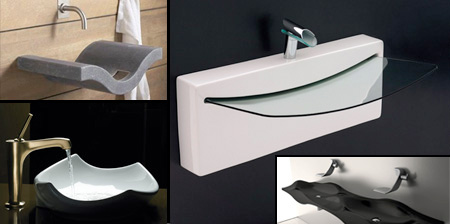 Modern bathroom sinks and creative sink designs from all over the world.
Stone Forest Pedestal Sinks
Beautiful sinks from Stone Forest are hand carved granite sculptures which combine the simplicity of Japanese style with contemporary design.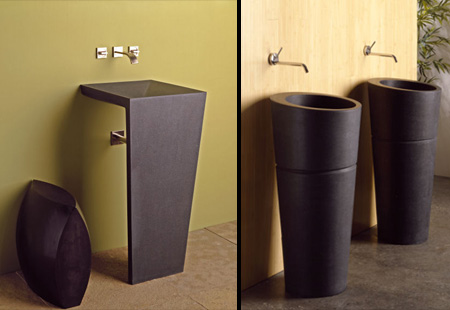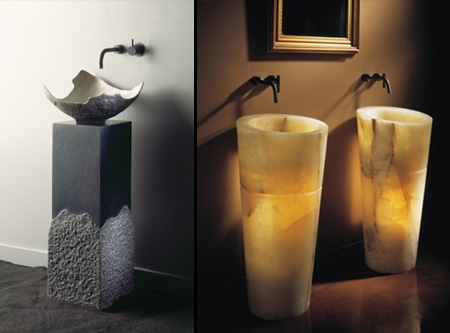 Mystic Sink
With faucet & drain positioned at opposite ends of the sink, water cascades through the 8-inch-wide tapered preparation/work area, much akin to a stream or river.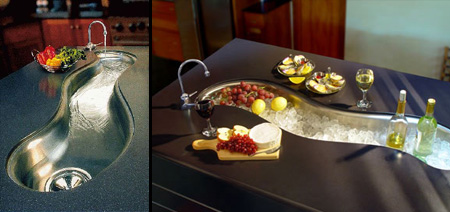 Splash Sink
Eclectic, unusual and creative: in a word, "Splash".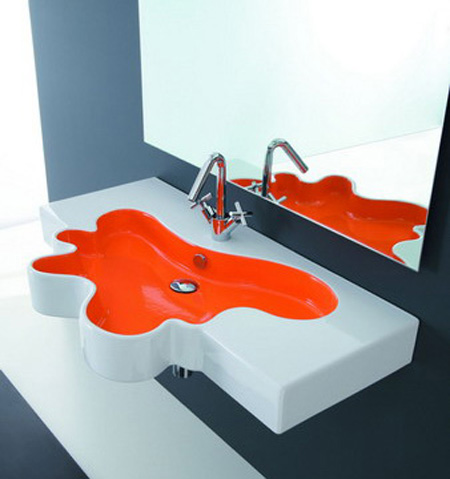 X-Light Surround Basin
Designed by Jan Puylaert, the X-Light Surround basin comes with a built-in amplified speaker system for your iPod.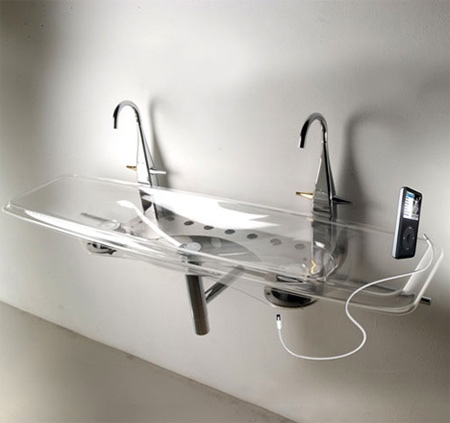 Quartz Sink
Luxurious quartz sinks are made from 93% quartz that is specially processed into a composite suitable for the kitchen and bathroom.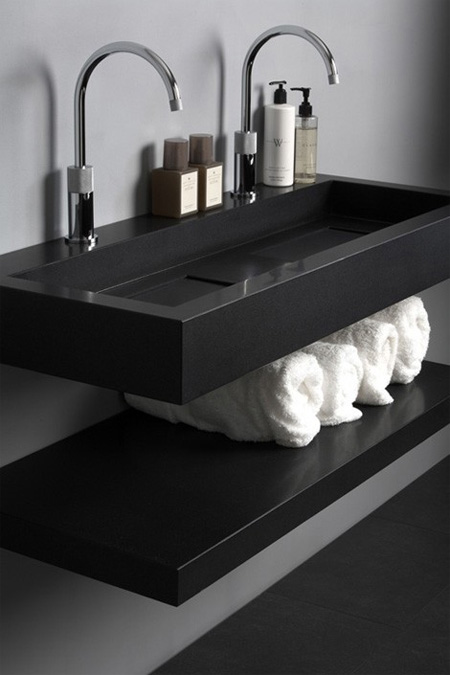 Antilia Glass Lavatory
The raw, elemental qualities of glass provide an extraordinary showcase for the interplay of light and water in any bath or powder room.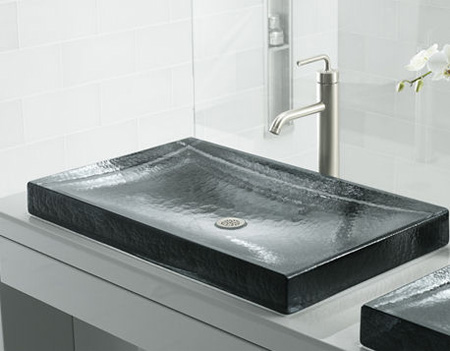 Flo Pedestal Sink
This is something you would expect to see in a museum. Flo is a completely free standing pedestal sink and faucet system.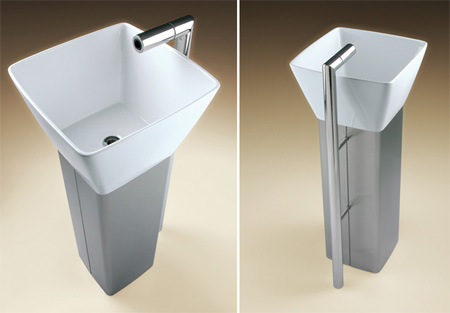 Vessels Leaf Sink
Vessels lavatories allow you to choose the sense of contemporary you want to express, from pure elegance to mathematical precision to fundamental form.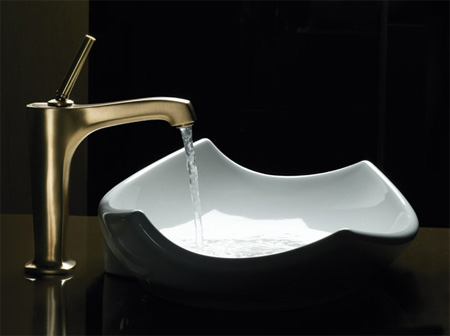 Bandini Ocean Sinks
The Ocean series of modern sinks from Bandini are like interactive bathroom art for the user to explore. So sculptural, yet entirely functional, the eye-catching organic forms bring to mind the soothing motion of ocean waves.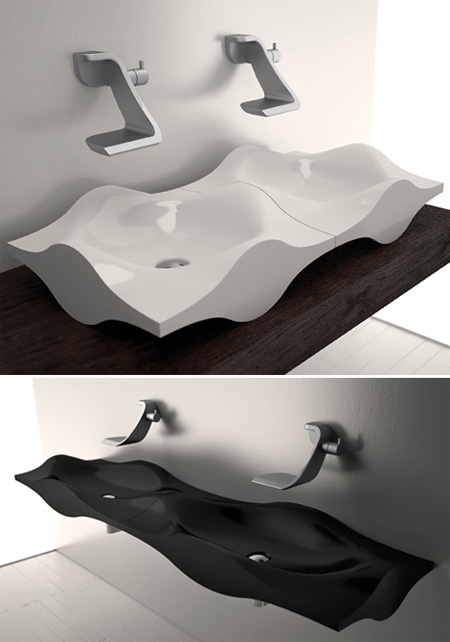 Glass Sink
Perfectly symmetrical gorgeous glass sink from Cogliati-Cogliati.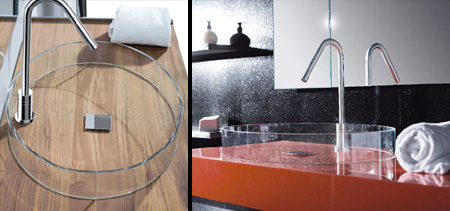 Vaselli Slim Travertine Basin
Ordering Vaselli is like commissioning your own piece of sculpture, each piece is truly made to order.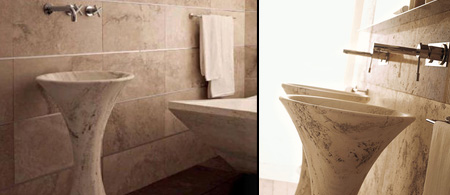 Texture Sink
Beautiful striped bathroom sink design from Olympia.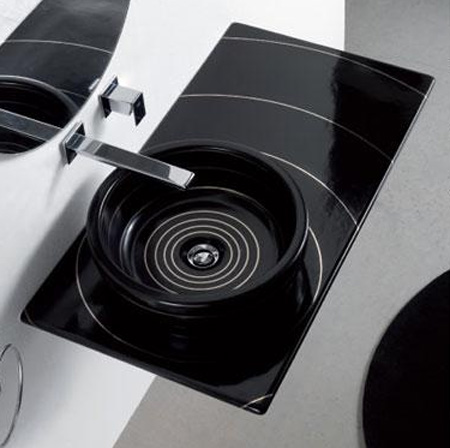 Omvivo Contemporary Sinks
An elegant compromise between design and functionality, the Onda Washplane is a contemporary sink from Omvivo that pushes the boundaries of design.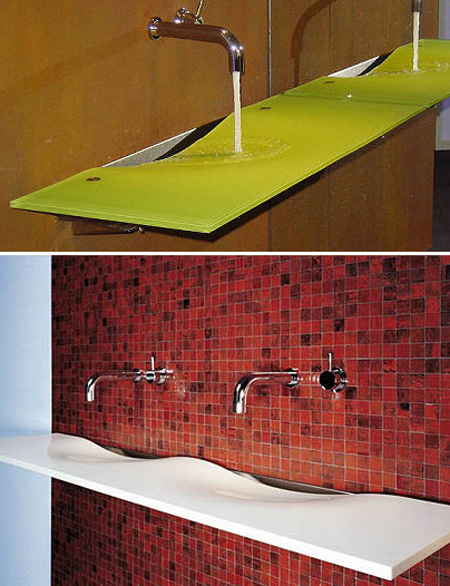 Natural Stone Sinks
The sculptural qualities of the Prisma and Vela stone washbasins by Bandini can be appreciated when viewed from any angle. Made from Moonstone, they change and interact with the lighting, setting and viewer so that your experience is intensely personal.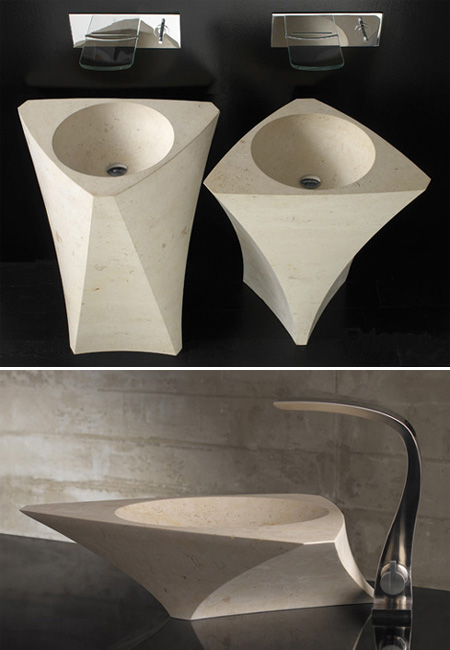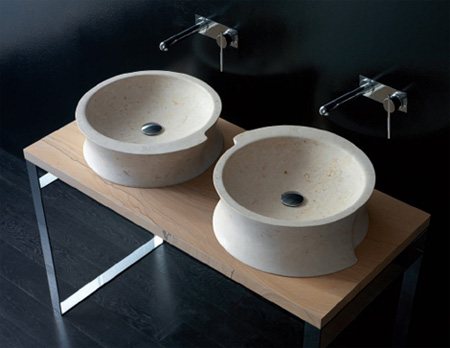 Dimara Sink
This beautiful sink from Ardino will look good in any bathroom.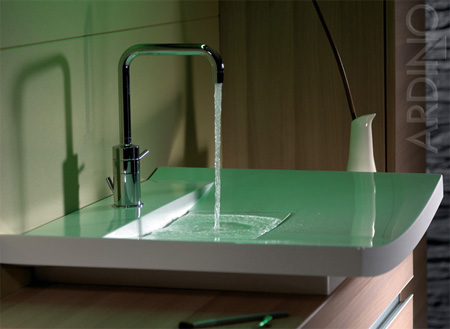 Flowood Sink
Flowood is an entirely new concept for bathrooms. It's a patented system to produce wooden washing facilities.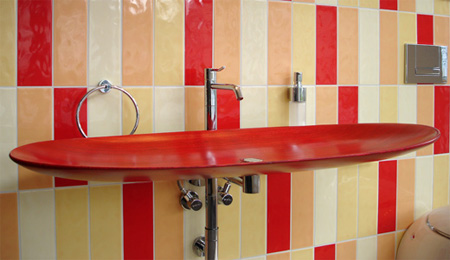 Flux Washbasin
The water drains, naturally, elegantly, with the force of gravity, running down the slanting sides of the washbasin. At the bottom of the sink there is a gap that lets the water out.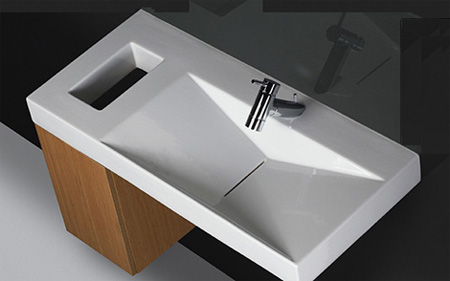 Swing Sink
Modern sink design from B Dutch made from blue limestone.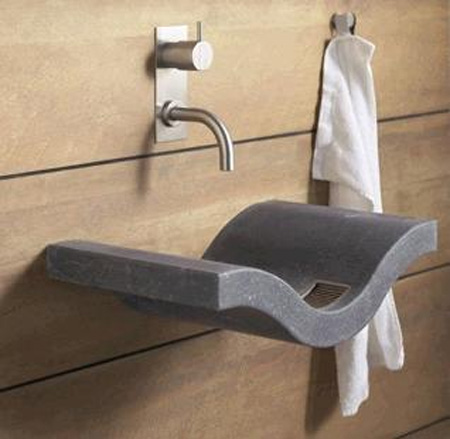 Crystal Wall Sink
Beautiful glass bathroom sink designed by Urbinati for ArtCeram.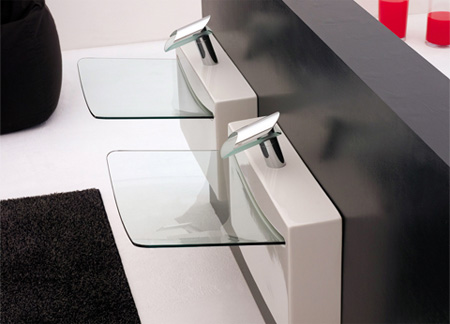 Also check out: Modern Showers and Creative Shower Heads