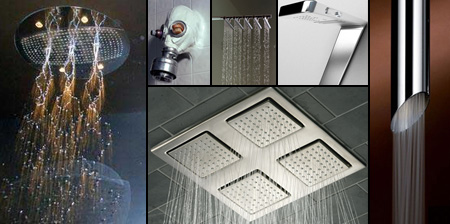 Modern showers and creative shower head designs from all over the world.
Pocket Shower
Cool product unfolds into waterproof reservoir that will hold 10 litres of water. Black fabric will help warm the water up in no time. [buy now]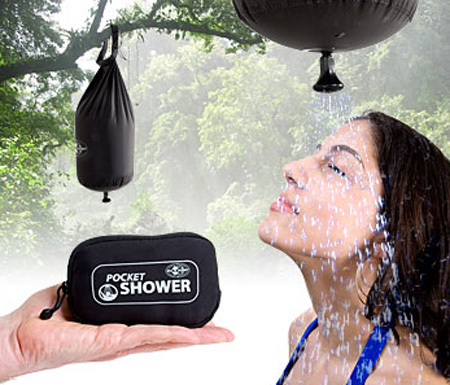 Tosca Oasis Shower Panels
Modern European luxury shower panels from Tosca line by Visentin.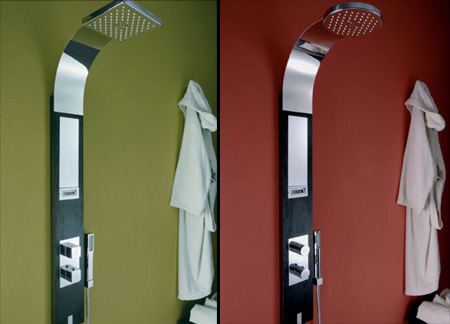 Ishi Shower by Lockie von Moger
Besides looking good on the wall, Ishi shower features a slider that allows you to control the flow of water. Convenient pause button allows you to pause the flow mid-way so that you can lather-up the soap and then resume for the rinse.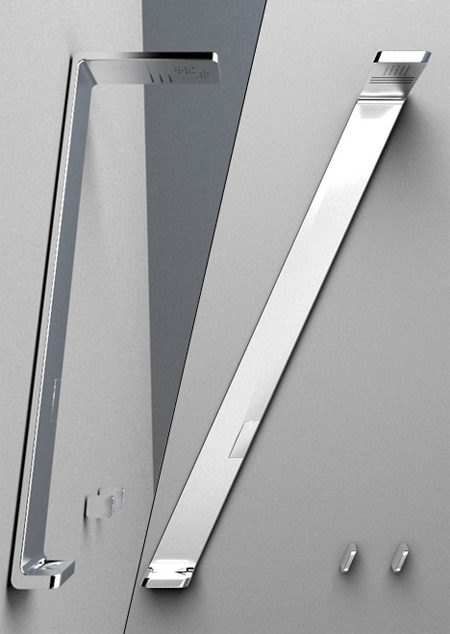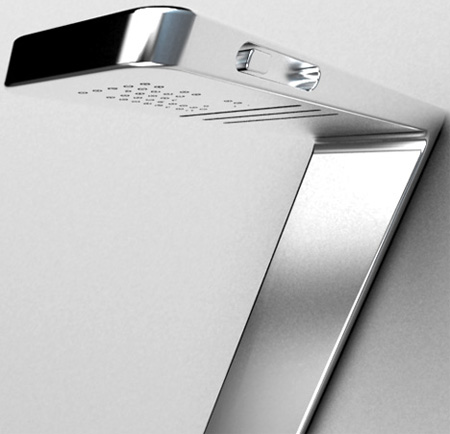 WaterTile Rain Shower Panel
To further heighten your custom showering experience, WaterTile Rain shower panel provides targeted water delivery where you need it most with four 54-nozzle fully adjustable spray-heads.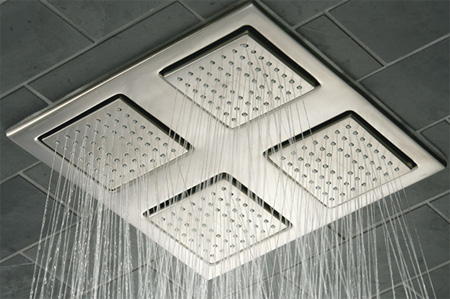 The Aquavolo Shower
Creative waterfall shower becomes rain shower in one flip.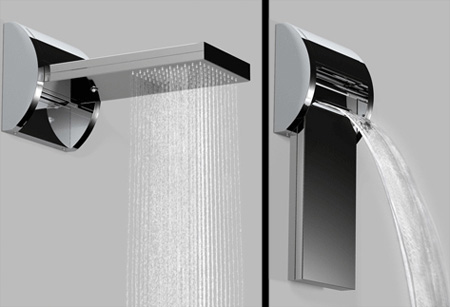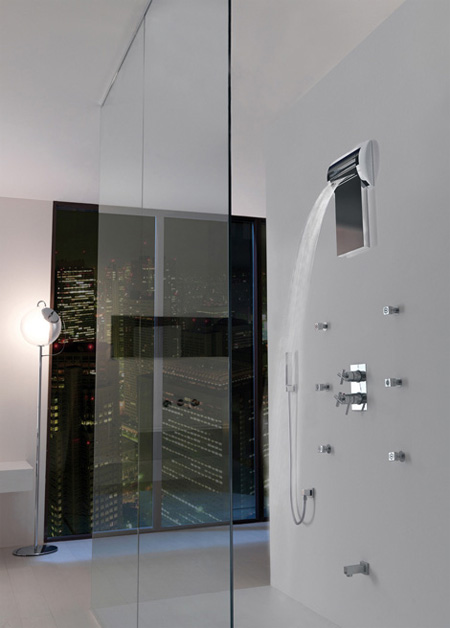 Hansgrohe Raindance Rainmaker
Rainmaker shower system enriches the water with drawn-in AIR to create voluminous raindrops from a conventional shower spray. Unlike with a conventional continuous "spaghetti" shower spray, the subjective perception of the water coming into contact with the skin is more gentle.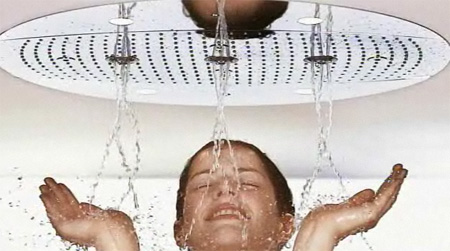 Gas Mask Shower
Chris Dimino has turned a gas mask into a shower head.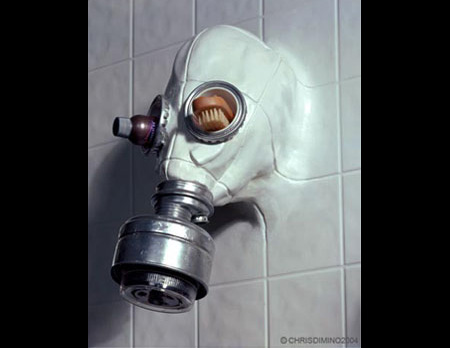 Elemental Spa Shower
Part plumbing fixture, part architecture, the SATI and SANGHA shower heads are part of the new Elemental Spa collection by Dornbracht.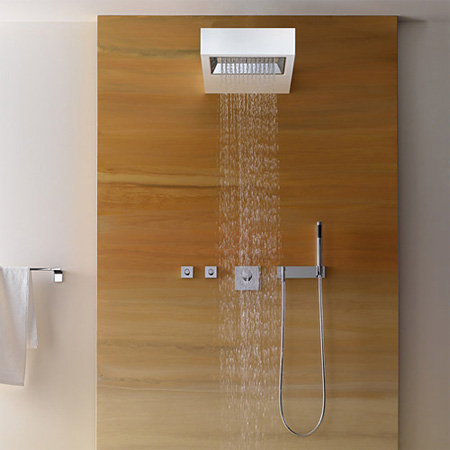 Pipe Shower
Floor mounted industrial style shower design from Boffi.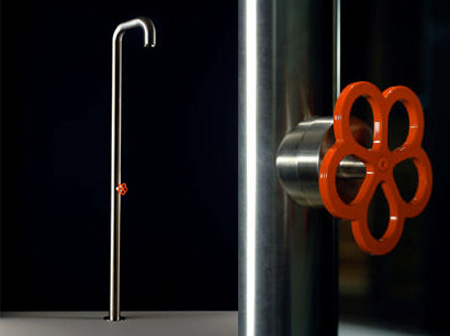 Vola 50 Shower Head
Designed by Teit Weylandt, Vola 50 shower head features 5 parallel bars arranged horizontally, each comprising of 15 nozzles.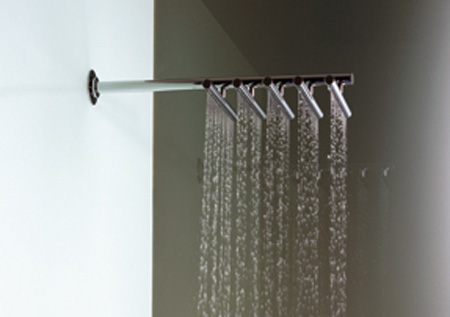 Euridice Glass Shower Heads
Modern glass shower heads designed by Ritmonio.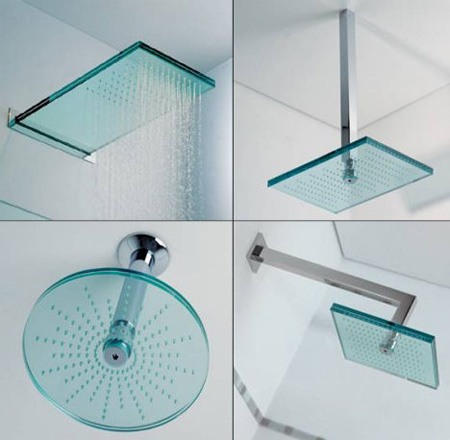 Eco Drop Shower
If you shower for a long time, the circles will rise to force you to turn off the water and go out.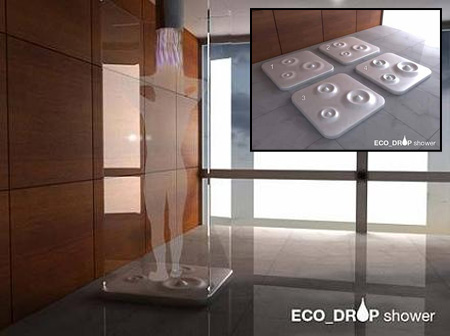 Charade Orchidea Trio Shower Head
This shower head uses three shallow domes to form one giant shower head. Each head features three rings of anti-scale transparent silicon nozzles that rain sensuous streams of water. Combined, the three heads are then set into a larger circular body.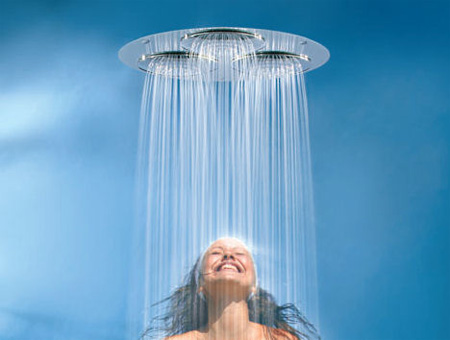 Drops Lighted Shower
Imagine standing under a beam of light that highlights each shimmering droplet of water as a shower of refreshing water cascades down upon you. Sound nice? Then the illuminating showering experience of the Drops Lighted Shower from Cisal is definitely for you.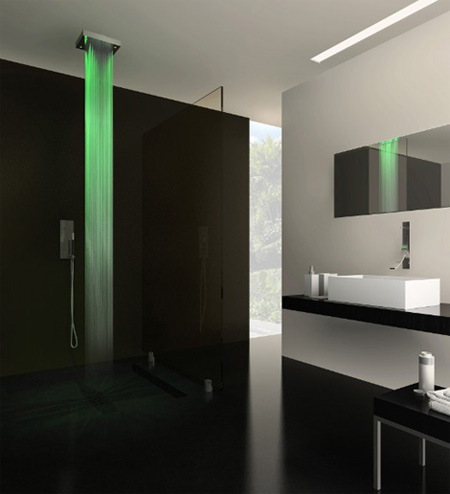 Jet Shower Head
The X-Touch head is a jet shower head from Newform that juts down from the ceiling like a shiny pipe.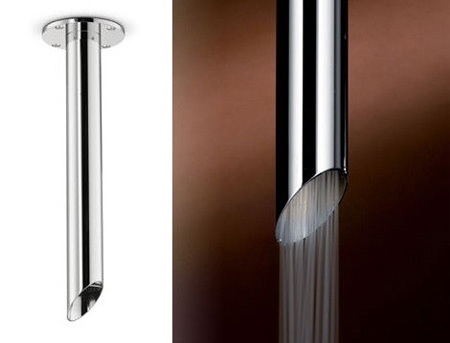 Geo 180 Shower
Modern tub by Kos of Italy combines a whirlpool option with a cascading ceiling mounted shower head that doubles as a soothing mood light.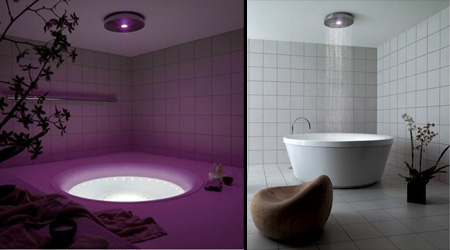 DF50 and DR50 Shower Heads
Totally stripped-down forms of pure steel, the DF50 and DR50 shower designs are striking industrial style shower heads from Balance.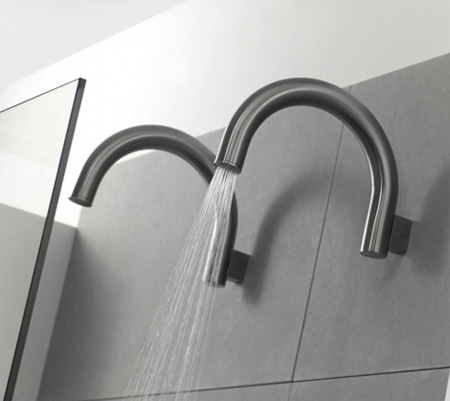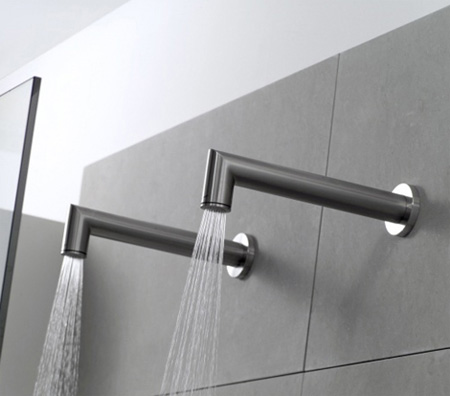 Designed by Danny Venlet, modern shower sits on the ground and shoots water up 4 meters in the air. You activate the water stream by stepping on the inverted shower.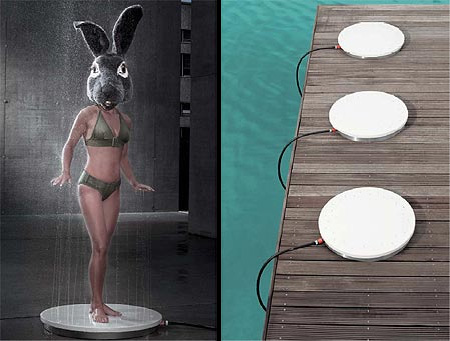 Also check out: Horizontal Shower and Egg Shaped Shower Concept