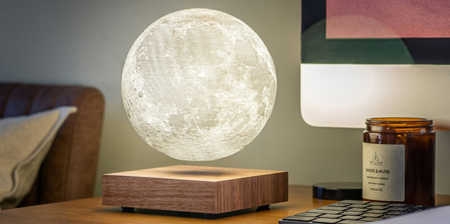 Beautiful and innovative lamp features rotating moon suspended in mid-air above wooden base made of walnut or white ash.
Smart Moon Lamp by Gingko. Using powerful built-in magnet, the moon floats in the air, creating a stunning and functional piece of design.

The sphere, with its textured surface imitating that of the moon, slowly rotates in the space.

Illuminate the room with the magic of the moon lamp, right in your home.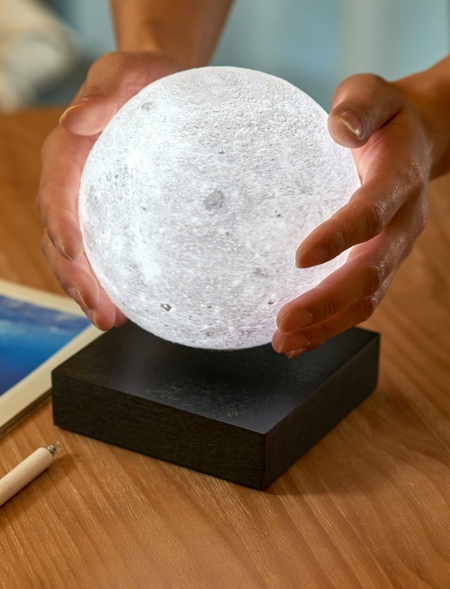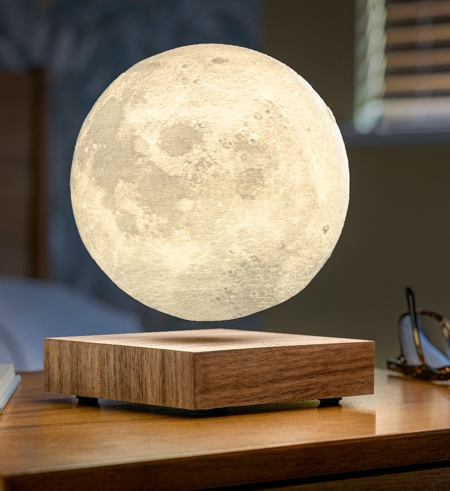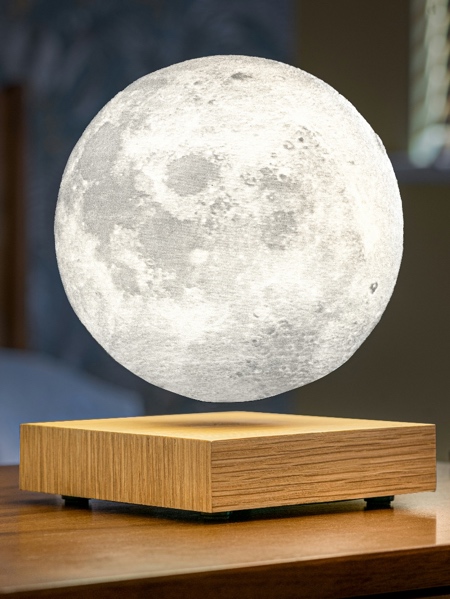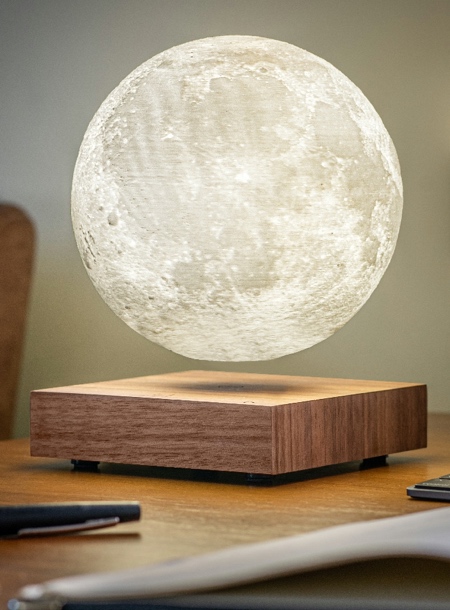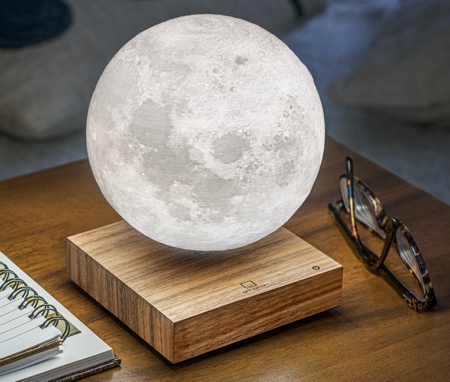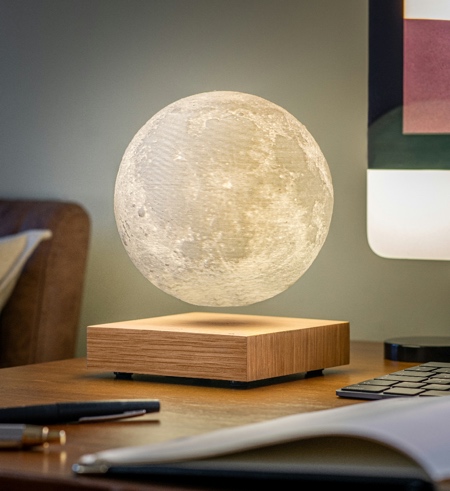 Also check out: Levitating Bonsai Trees