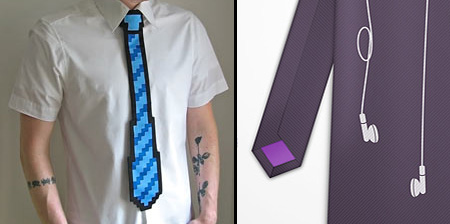 The most creative ties and unusual necktie designs from all over the world.
Photoshop Tie
Toni Castillo received this unusual tie from his friends for his birthday.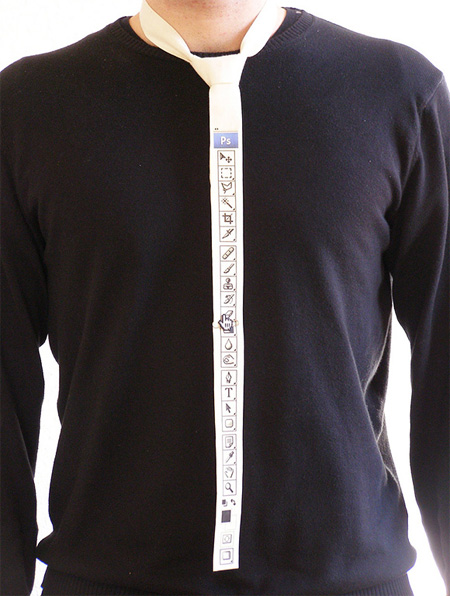 Solar Powered Tie
Researchers at Iowa State University have glued solar panels onto the symbol of male corporate oppression and hooked it up to a Nokia phone, which sits in a handy pocket at the back of the tie.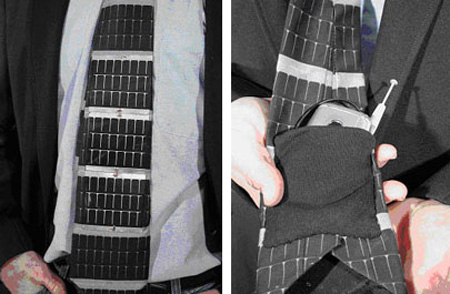 USB Tie
Always be ready to receive data with this USB tie. Let's connect!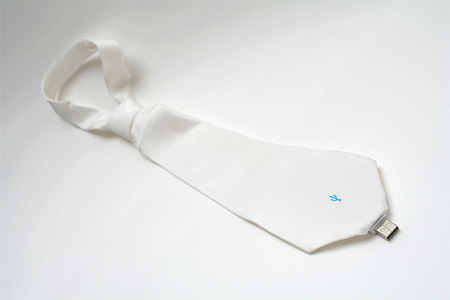 Circuit Board Tie
The circuit board pattern is printed on the fabric, but the lights in this design are fully functional and flash in a variety of patterns.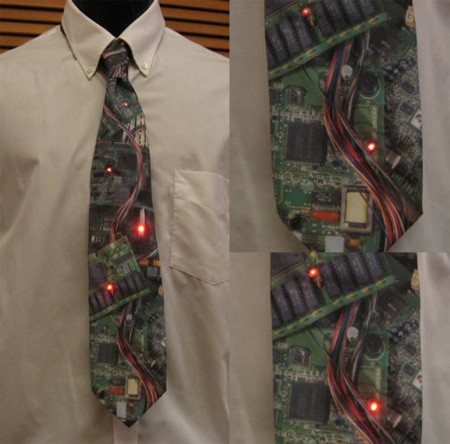 Classic Gaming Ties
Wild Ties makes these neckties in Tetris, Pong, Space Invaders or Asteroids versions so you're covered whether you're looking for something colorful, or would rather go with something more minimal and monochromatic.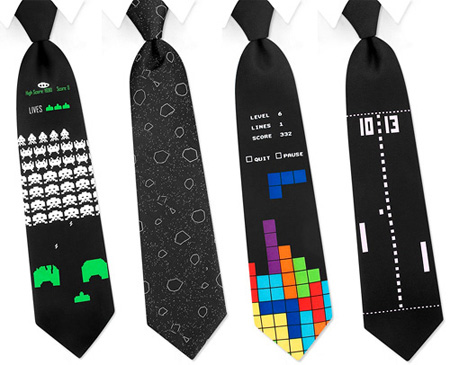 USB Fan Tie
Creative necktie from Thanko with USB-powered fan in the knot.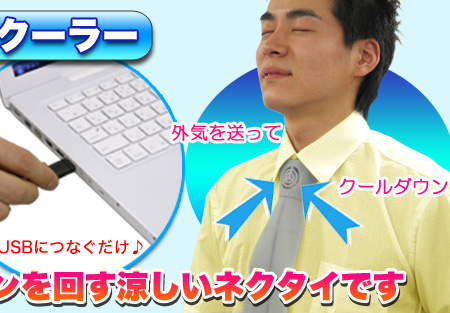 Spy Camera Tie
With this tie you can record exactly what you see while wearing it. No external power is needed, since it just connects directly to included MP4 media player.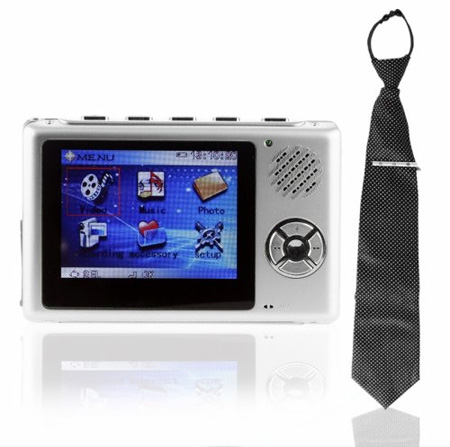 iPod Tie
Commuter tie features a hidden pocket that will hold an iPod Nano, allowing your busy executive to have his hands free to grab a morning coffee.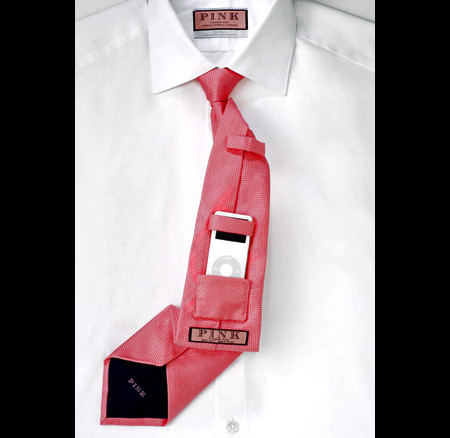 Guitar Hero Tie
This spiffy Guitar Hero necktie sports a set of colorful fret buttons which you can "play" with any time you like.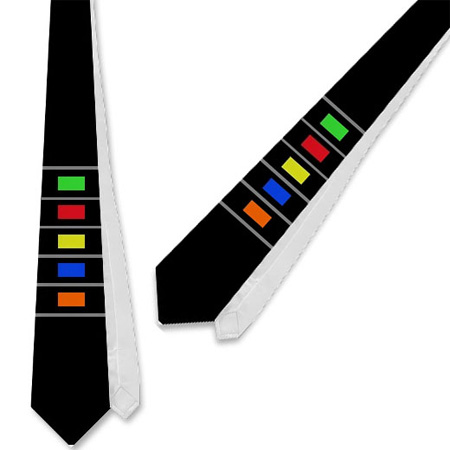 8-bit Tie
Stylish Tie looks just like what Mario wore to his high-school graduation. Pixelated design and jaggy edges complete the 8-Bit look.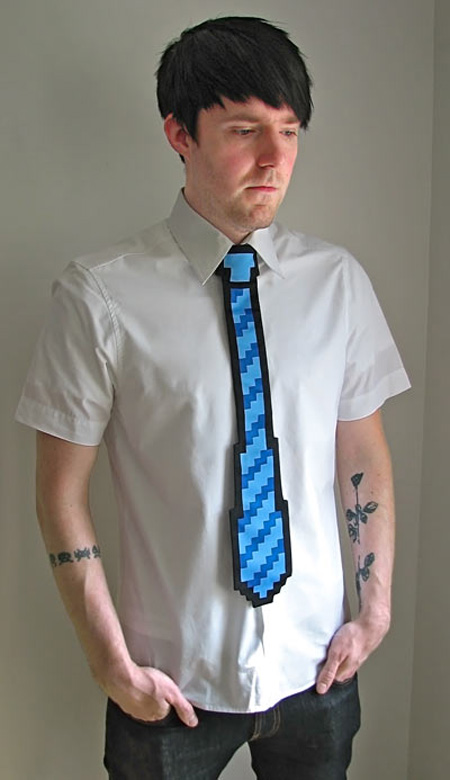 Earbuds Tie
This Tie makes it look like you have headphones around your neck.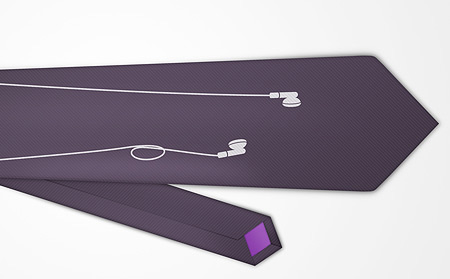 Also check out: Flask Tie and Bat Bow Tie