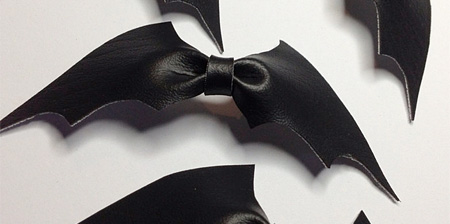 Stylish bow tie designed and handmade by Dulce Calaveritas was inspired by the look of a black bat.
"Bat Bow" can be used as creative bow tie or beautiful hair accessory.

Made out of high quality leather or sparkling vinyl fabric.

Catwoman has cat stockings and now Batman has bat bow tie.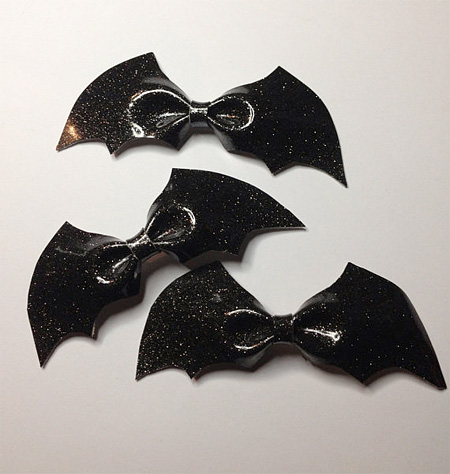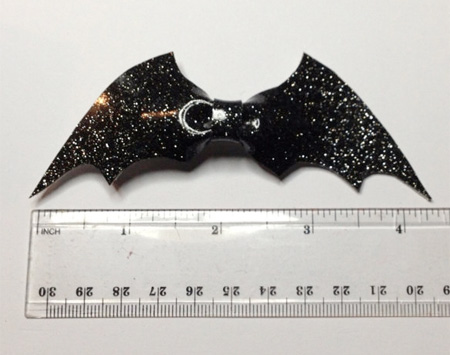 Batman Bow Tie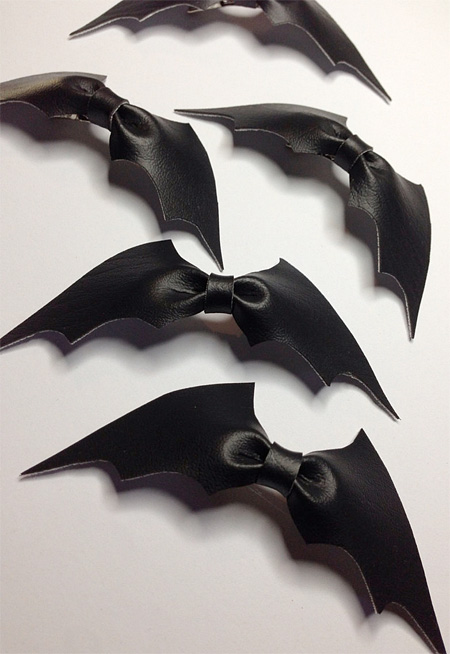 Also check out: Flask Tie and Batman Hotel Room