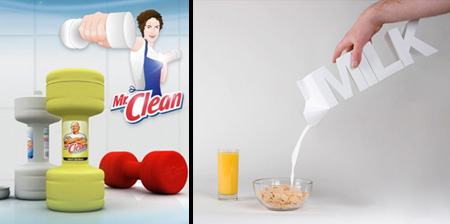 Even though the goal of modern retail packaging is to encourage potential buyers to purchase the product, clever packages can also be a great source of inspiration. This post showcases innovative and creative packaging design ideas from all over the world.
Floppy Diskette CD Packaging
"Science Vs. Witchcraft", a band from Rochester, cleverly used 5.25″ Floppy diskettes for their CD Packaging. They removed the magnetic disk and replaced it with their CD.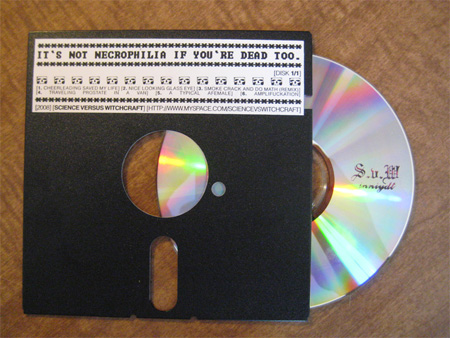 Meat Shorts Packaging
Weird Clothing sells meat shorts in appropriate packaging with "Human meat" label.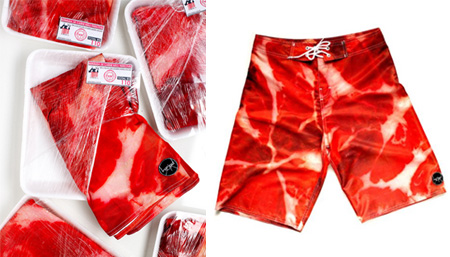 Reebok Exta Grip Packaging
Creative packaging idea for Reebok climbing shoes. [more info]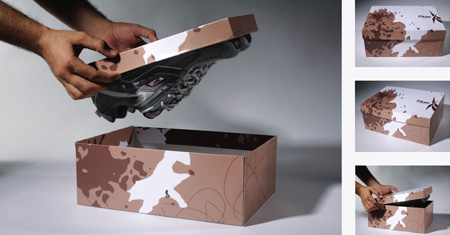 Wine Can
This unusual wine packaging, designed by Jens Andersson and Jonas Forsman, has won the 2006 Swedish packaging design award.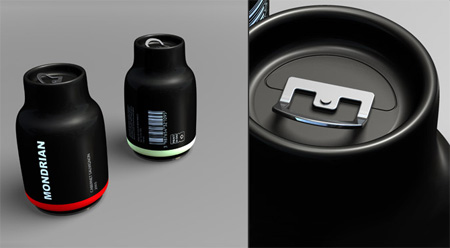 Anti-Theft Lunch Bags
Sandwich bags that have green splotches printed on both sides, making your freshly prepared lunch look spoiled. Don't suffer the injustice of having your sandwich stolen again! [more info]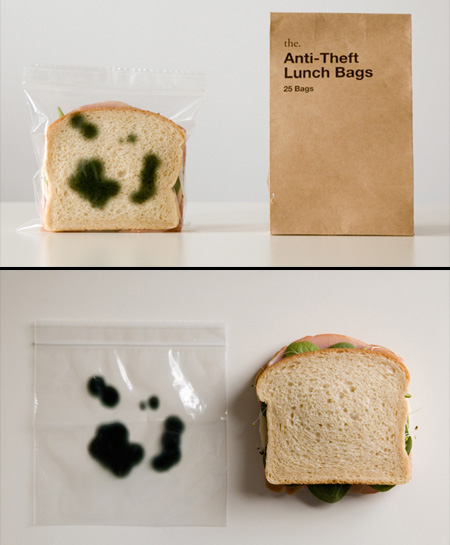 Mr. Clean Dumbbell Packaging
Tommaso Ceschi designed this lovely innovative packaging which can act as a cleaning detergent container and a dumbbell!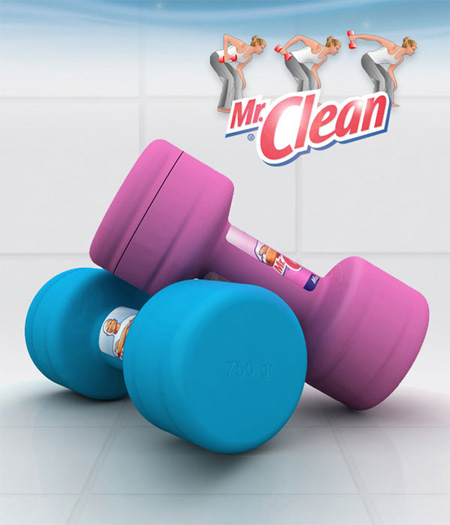 Tequila Gun Packaging
This liquor Gun looks very similar to .45 but instead of bullets it's loaded with 200 ml of genuine Mexican tequila.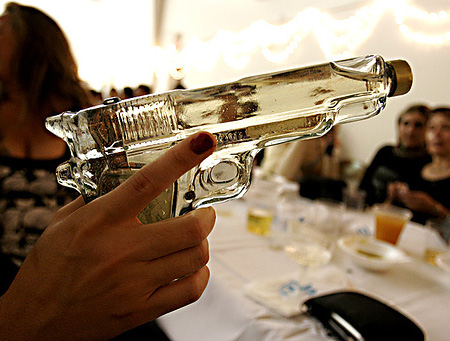 360 Paper Bottle
World's first totally recyclable paper container made from 100% renewable resources. Versatile in its range of consumer applications and made from food-safe and fully recyclable materials, it decreases energy consumed throughout the product life cycle without sacrificing functionality.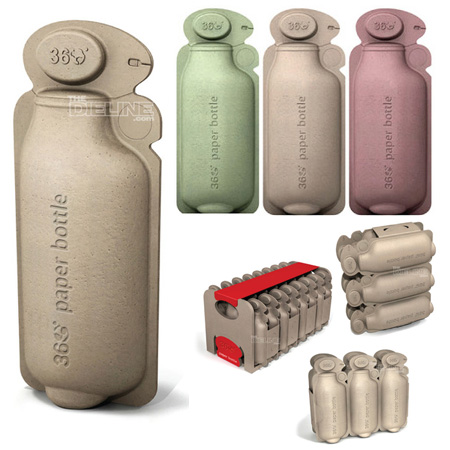 Coca-Cola Ornaments
Holiday packaging by Coca-Cola, bottles that look like ornaments.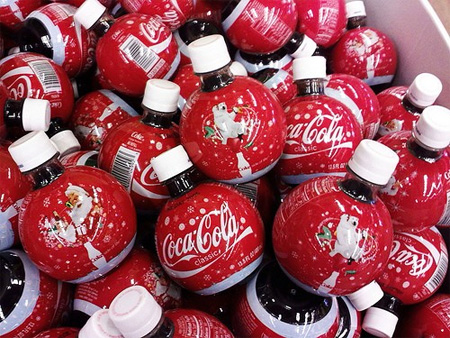 Nike Stadium Packaging
Limited number of Nike shoeboxes were transformed to house a stadium within by inserting a printed sheet of the stadium interior with embedded sound chips. So you could hear the crowd go wild when the box was opened. [more info]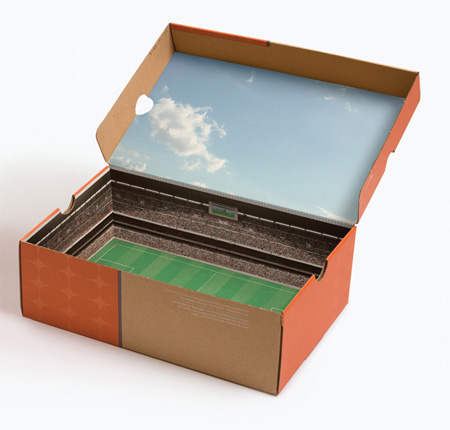 Resealable Soda Can
Creative packaging concept that allows for a soda can to be resealed called Soda-Seal.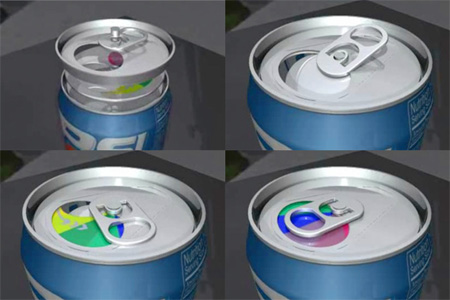 Banana Guard Packaging
A robust case that ensures your banana survives your travels in perfect condition.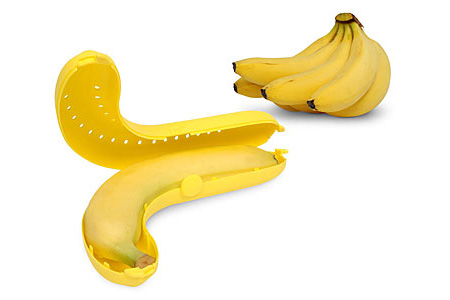 Gloji Light Bulb Bottle
In originally designed light bulb shaped bottle, Gloji drink is all about energy, antioxidants and balanced health. Interesting package makes this product different from other drinks on the market.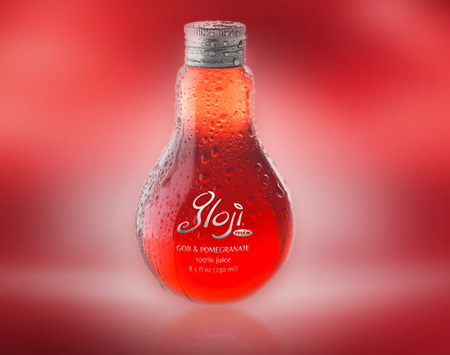 Chocolate Pills Packaging
A scrumptious little pill in case of emergency, no need to take with water, as your mouth will be salivating to take this pick me up.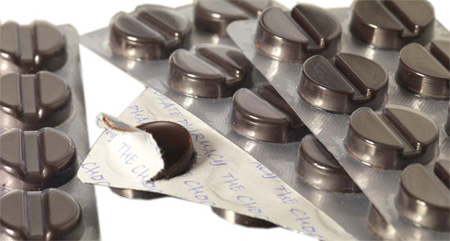 Dumbbell Sports Drink Packaging
Sports drink bottle design by Jin Le. Each bottle weights 0.5 kg.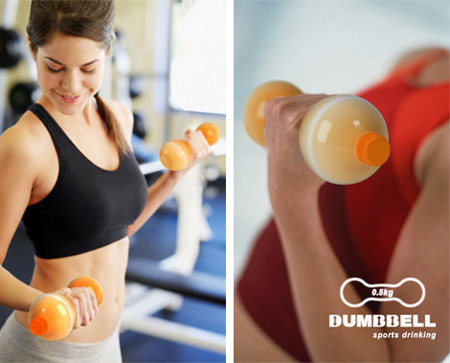 Coconut Water Packaging
Brilliant packaging for Coconut Water from the Dominican Republic.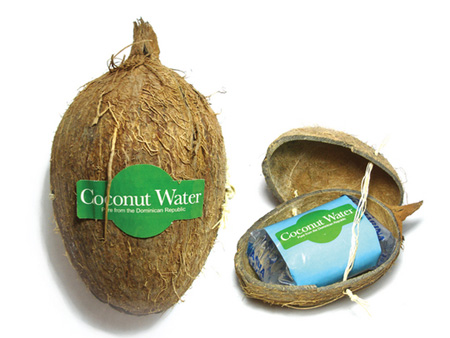 Molded paperboard packaging from Newton Running not only reduces waste by eliminating the need for interior tissue paper and other material commonly used in shoe packaging, it also provides a shell that is easy to stack and transport.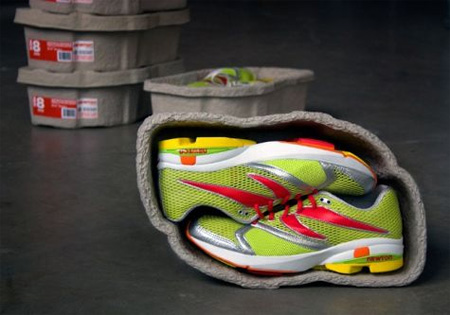 Juice Skins Packaging
Creative fruit juice packaging by Japanese industrial designer Naoto Fukasawa. [more info]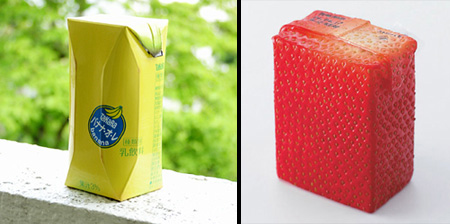 Silhouette Optimized Grip Bottle
Innovative bottle design that offers ideal gripping geometry, unique shape and strong presence at the store.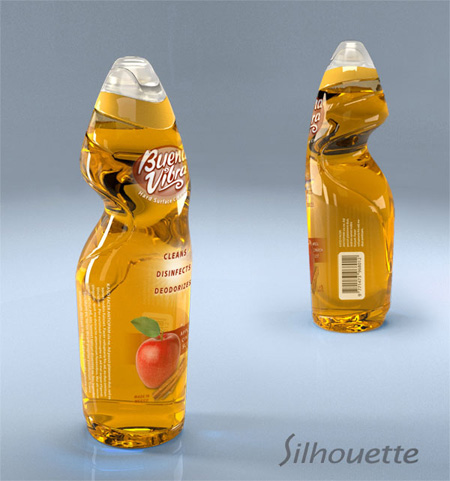 Milk Packaging
Incredible milk packaging concept designed by Julien De Repentigny and Gabriel Lefebvre. [more info]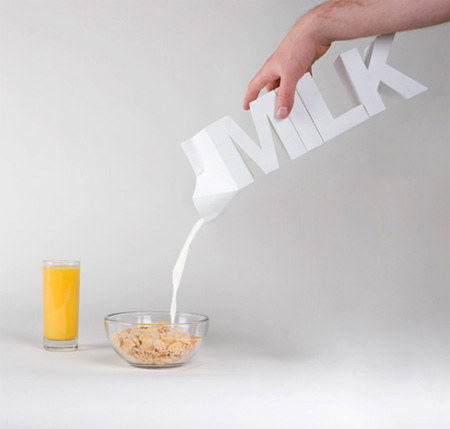 For more examples, check out: Unique and Creative Packaging