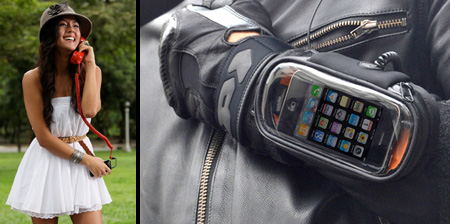 Collection of useful gadgets and creative accessories that you can purchase for your iPhone or iPod touch.
iPhone Tripod
GorillaMobile flexible tripod will help you take great photographs. [buy]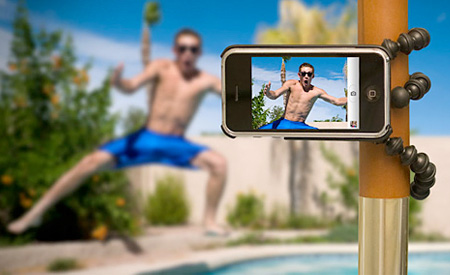 iPhone Wheel Mount
GoSmart Clip securely fastens your iPhone to the steering wheel. [buy]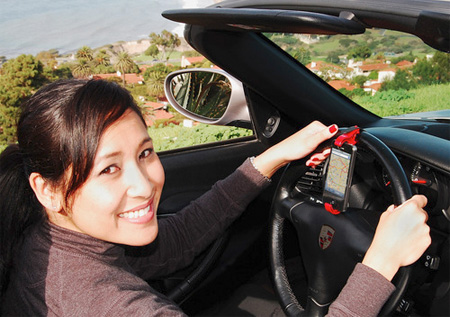 iPhone Grip
Game controller inspired product will add extra grip to your iPhone.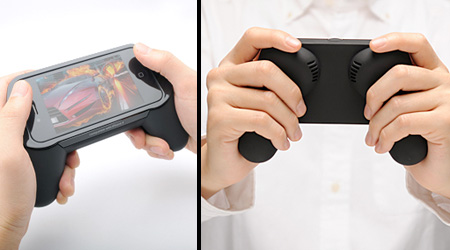 iPhone Projector
Sparkz will charge your iPhone while projecting videos on the wall.
Waterproof iPhone Case
DryCASE is a flexible waterproof case that allows complete use of your iPhone while keeping it dry and clean. [buy]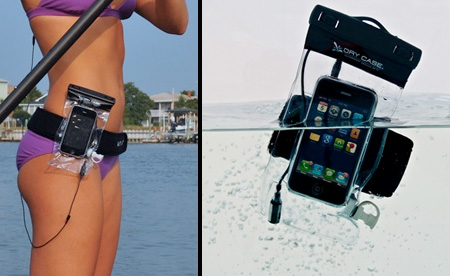 iPhone Bicycle Mount
GoRide will help you easily attach your iPhone to your bicycle.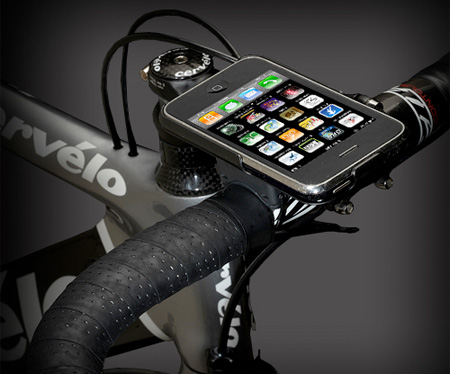 iPhone DSLR
OWLE Bubo was made to help you use SLR lenses with the iPhone.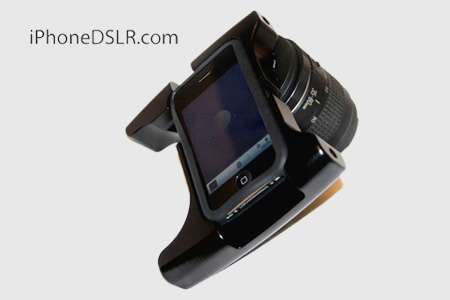 Game Boy iPhone Case
This case will transform the outside of your iPhone into a Game Boy.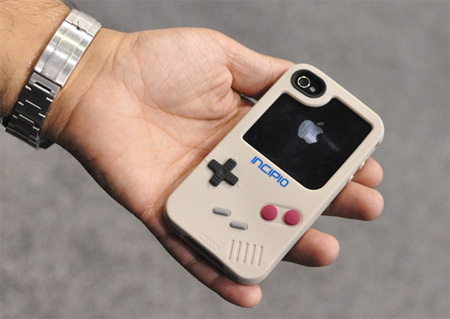 iPhone Holder
Vyne is a flexible hands-free viewing accessory for Apple iPhone.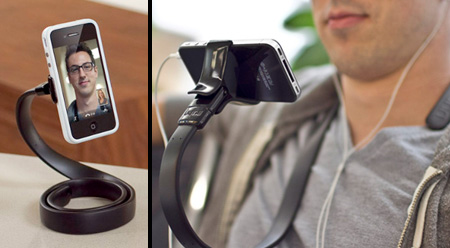 iPhone Steering Wheel
Fulfill your need for speed with the Racer Steering Wheel for the iPhone.
iPhone Tactile Keyboard
TK-421 iPhone case comes with a real flip-out tactile keyboard.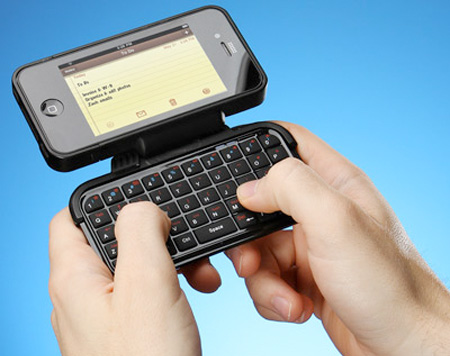 iPhone Windshield Mount
WindowSeat mounts your Apple iPhone at eye level, putting all of your street maps within view and reach. [buy]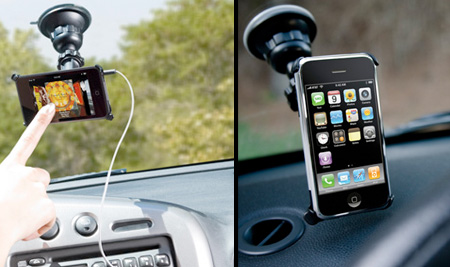 TV Hat
This hat turns an iPhone into your own personal movie theater.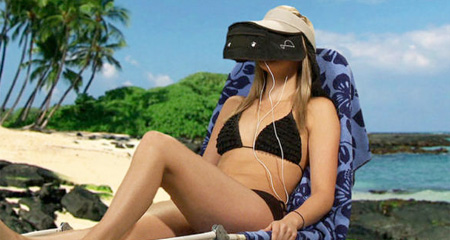 iBike Rider
Useful accessory for iPhone owners who love riding motorcycles.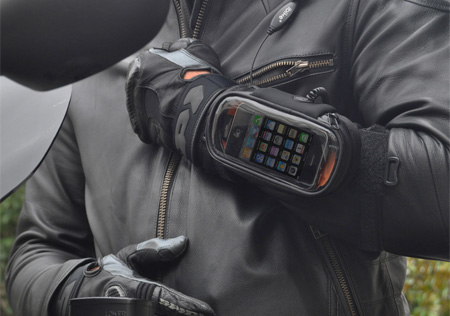 Retro Handset
YUBZ handset will protect you from radiation and get you noticed. [buy]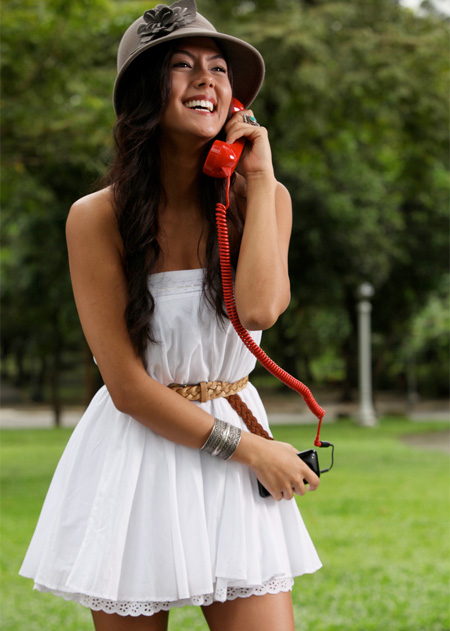 For more cool products, check out: iPhone stickers, docks, and cases.