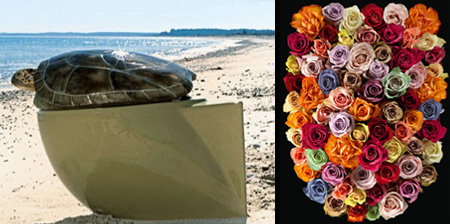 Creative and unusual toilet seat designs that will spice up any bathroom.
Toilet Seats for Musicians
Jammin's Johns toilet seats combine the comfort of a finely crafted bathroom accoutrement with the legendary looks of your favorite guitar or piano.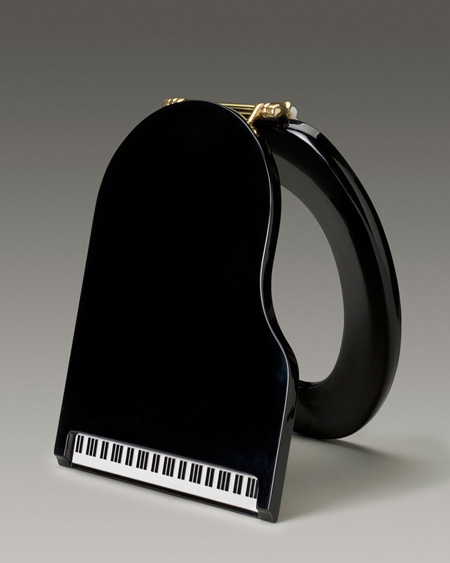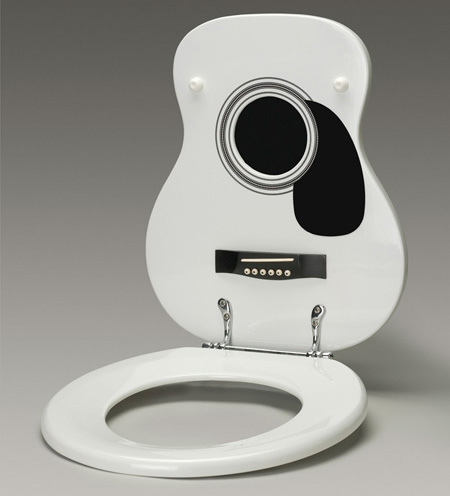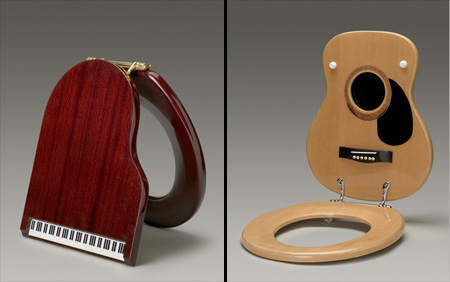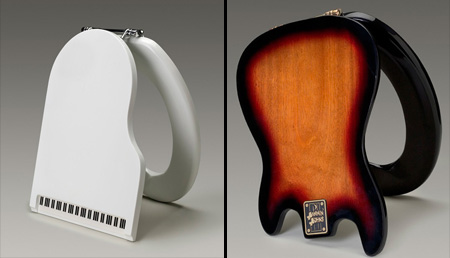 Tabbed Toilet Seat
Toilet Pages by Jan Ctvrtnik allows everyone in your household to have their own personal toilet seat.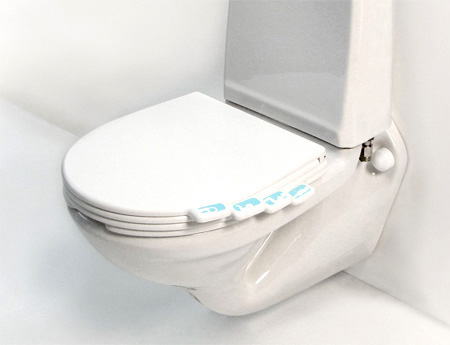 Thermochromic Toilet Seat
Being able to identify a public toilet seat that has just been sat upon is of particular concern to a significant number of the population. This seat retains the heat memory of a previous user and displays it as a visual marker for the next user to assess.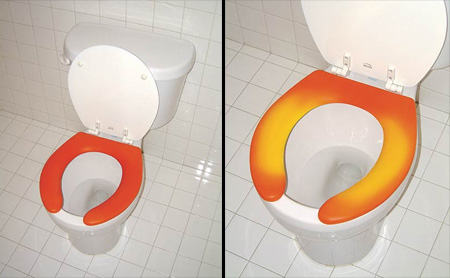 Toilet Seat Scale
The best time to weigh yourself is first thing in the morning before you eat and, preferably, after you have used the bathroom. That's where the toilet seat scale comes in.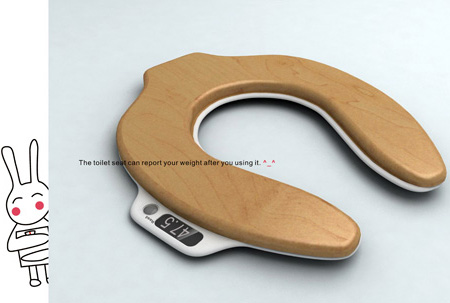 Pressalit Toilet Seats
Nobody said that a toilet seat has to be white.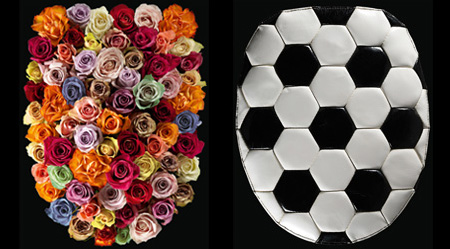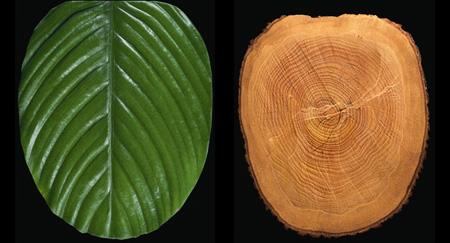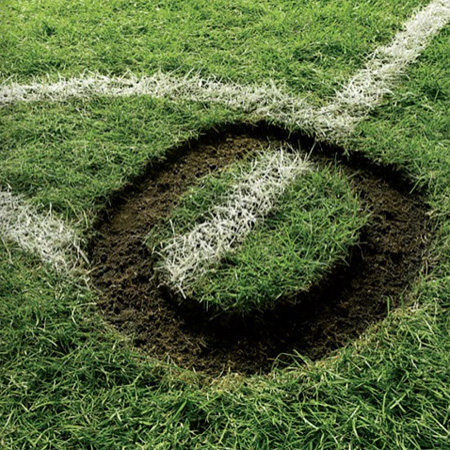 Also check out: Toilet Beverage Holder