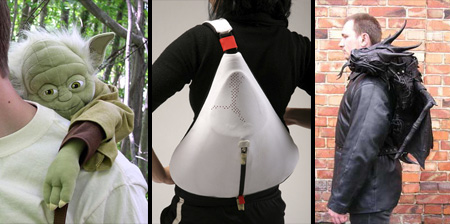 Creative backpacks and unusual backpack designs from all over the world.
Vacuum Backpack
Ergonomic backpack vacuum moves with you so you don't have to drag a heavy upright vacuum around the house.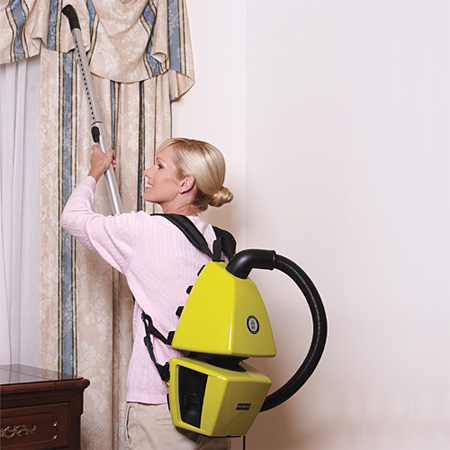 Perfect for music lovers, the Pratesi Guitar Backpack is a cool guitar-shaped bag, made of vegetable-dyed calf leather.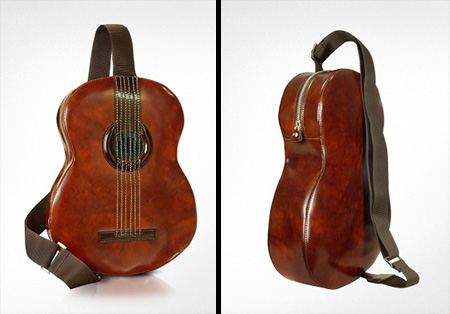 Chewbacca Backpack
Now you can walk around with a Wookiee strapped to your back.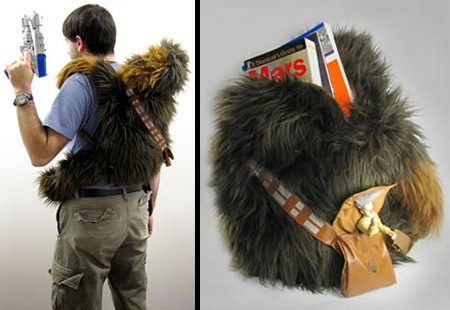 Boombox Backpack
Reppo II is a hardshell boombox backpack with integrated speakers and high quality digital amplifier. [more]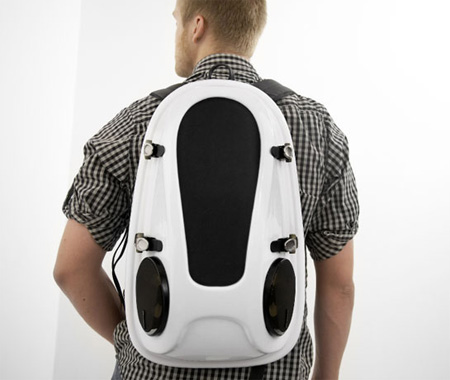 Cycle Backpack
Bike saddle that can be carried as a backpack. Is designed in a way that while in "bike mode" only a small part of the bag is used and the rest still functions as a regular backpack.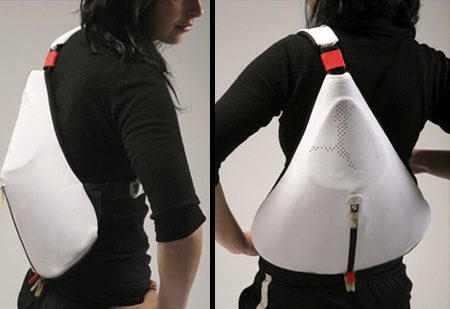 Gremlins Backpack
Take Gizmo with you everywhere you go. The straps will adjust to fit most adults.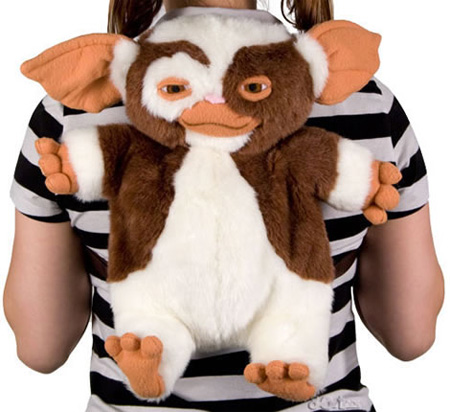 Yoda Backpack
Yoda…on your back…teaching you…and carrying your stuff inside him. Perfect for any Star Wars fan!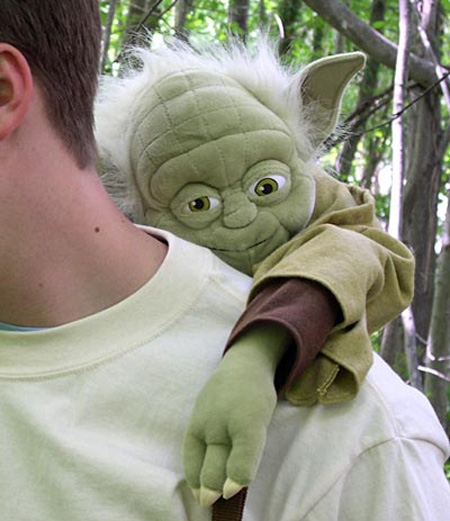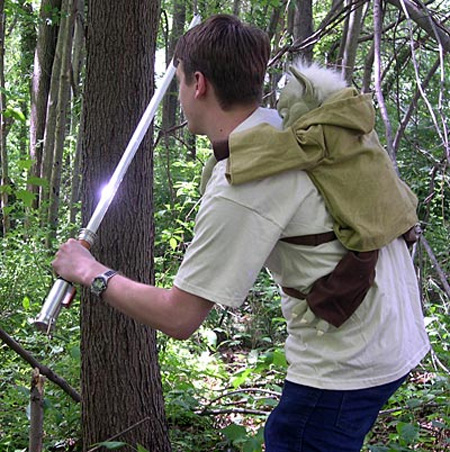 Darth Vader Backpack
Have the power of the dark side behind you at all times, so nobody will dare mess with you!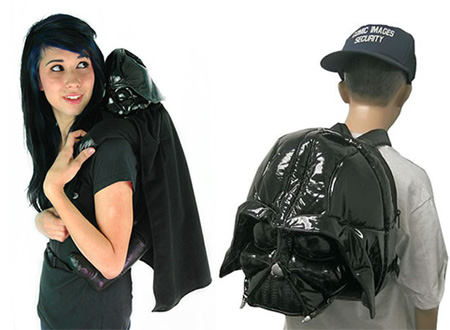 Pet at Work Backpack
Ingenious solution for those of you who enjoy taking your pet with you to work, traveling or visiting friends and family.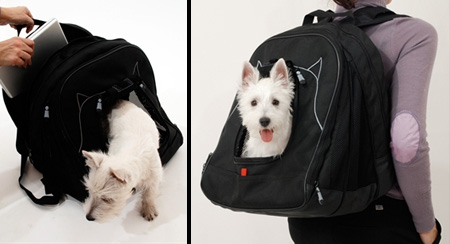 Slim Laptop Backpack
Made from lightweight neoprene and breathable air mesh, this ultra-slim backpack streamlines the transport of your laptop and accessories.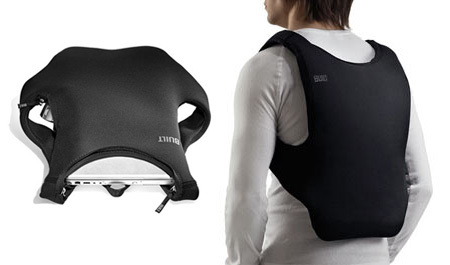 R2-D2 Backpack
Creative plush R2-D2 backpack is the droid you're looking for!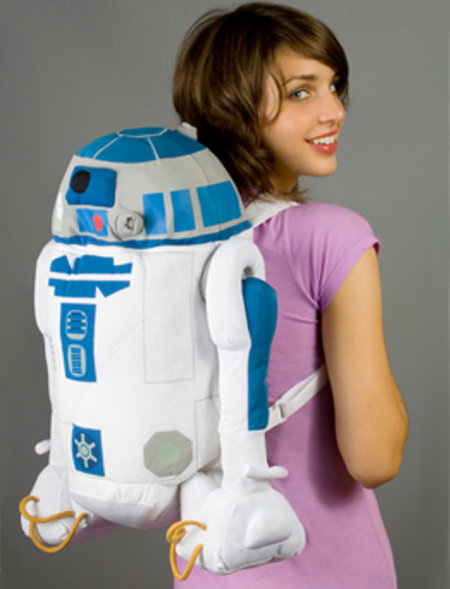 Dragon Backpack
Bob Basset from Ukraine has designed a cool looking dragon backpack, made out of leather. [more]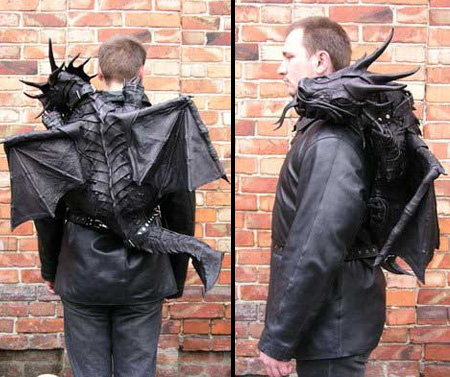 Also check out: Cycling Backpack Shows Turn Signals