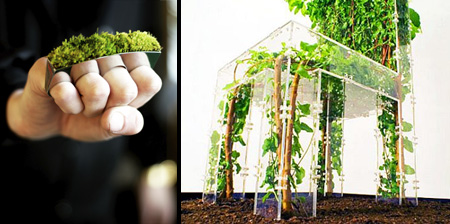 Collection of unusual and creative green product designs inspired by nature.
Grass Flip Flops
Take a walk in the grass wherever you are in these unusual flip flops.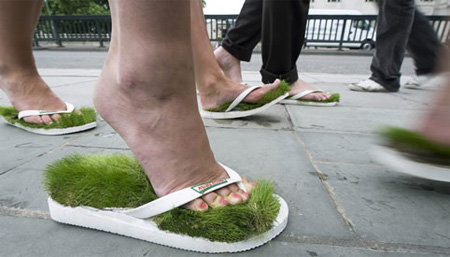 Grass-On Lamp
Made entirely from recycled materials, including the synthetic grass. The cube structure of the lamp gives it added versatility, letting it rest on the floor, on a table, or suspended from the air.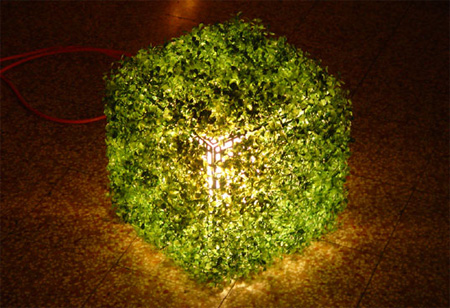 Moss Carpet
Unusual moss bathroom carpet designed by Nguyen La Chanh.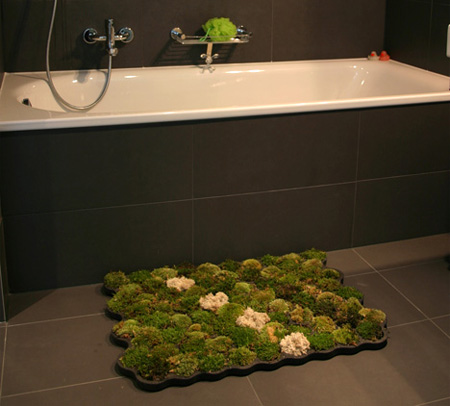 Grass Wheel
David Gallaugher's creative grass-lined wheel allows you to take the park with you wherever you go.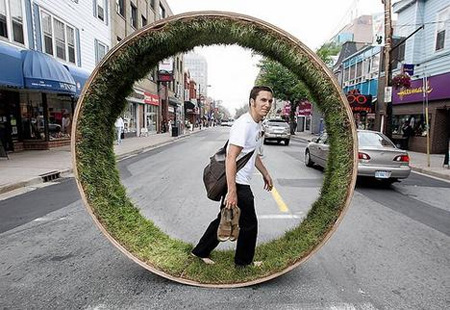 Six Feet Under DVD Set
Tombstone packaging with fake grass on top of the DVD set.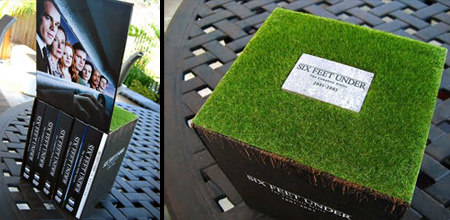 Grass Parking Space
Ji-Hye Koo covered painted parking line dividers with Nature On A Tape – a pre-potted grass strip.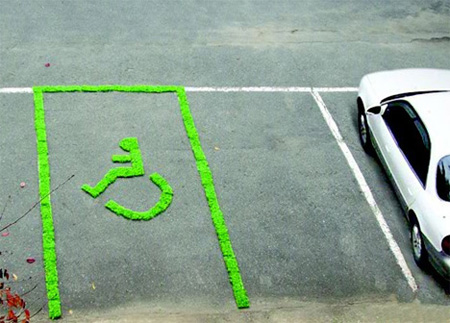 Soap Leaves
This unique soap is hand poured over dried frame of the real mango tree leaves to form creative soap of unmatched exquisiteness.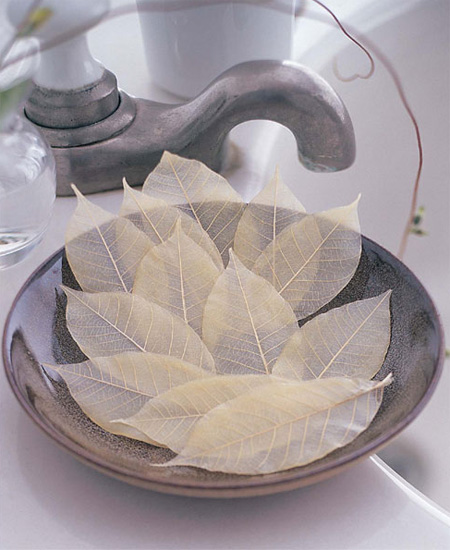 Grass Sofa
Ready Made magazine teaches you how to grow a grass couch.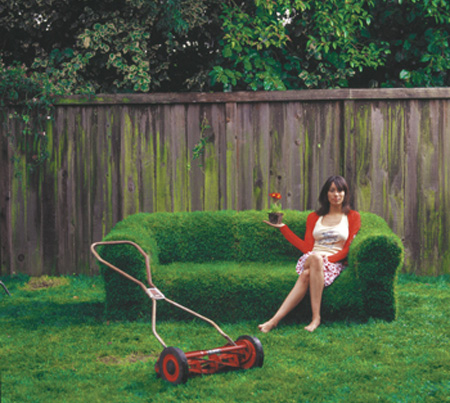 Chaise Lawn Chair
Alive chaise lounge, a mobile planter and a human transporter.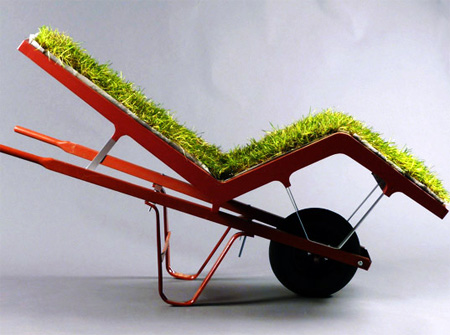 Glass Vase Necklace
Designed to hold a few drops of water and a fresh bloom.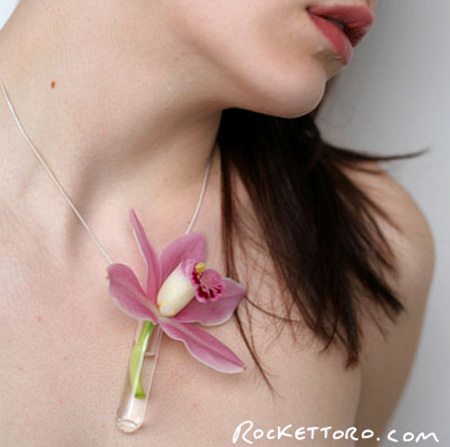 Green Revolution Hanger
Beautiful nature-inspired towel hanger for the bathroom.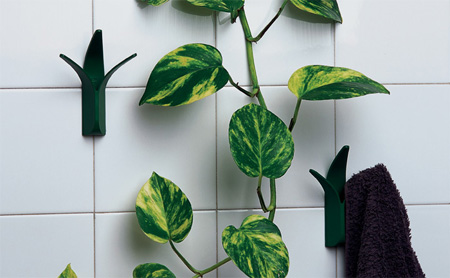 Growing Jewelry
Designed by Hafsteinn Juliusson, growing jewelry is a redefinition of modern values. It is a clash of jewelry and gardening; couture and organism.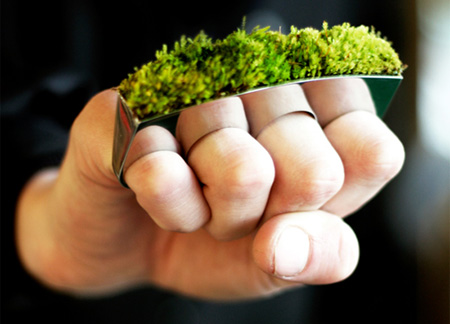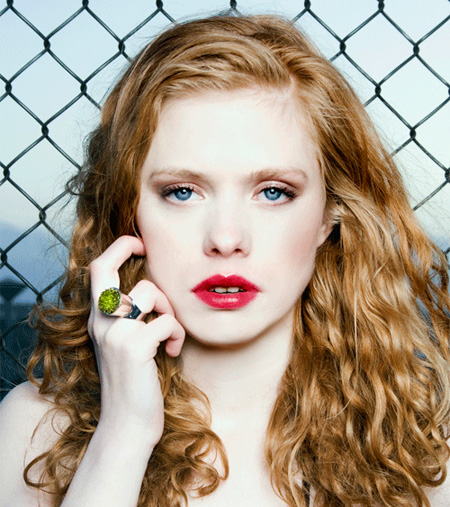 Growing Tree Chair
Designed by Michele Bussien, it is essentially a clear plastic frame that you place over a growing tree to transform it into a chair shape.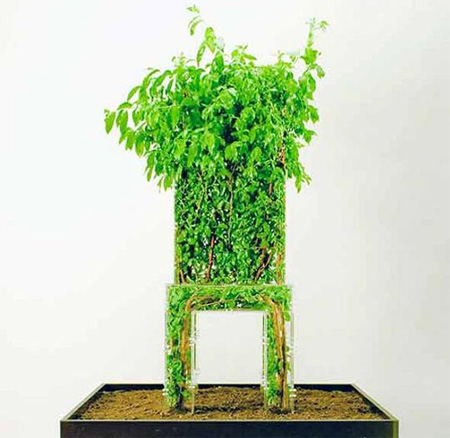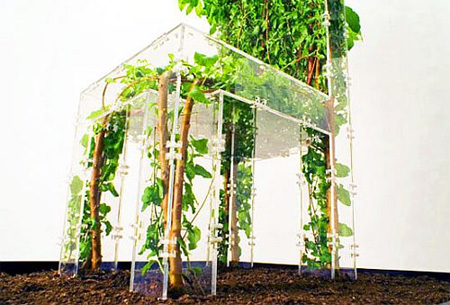 Also check out: Beautiful Leaf Art and Human Hair Leaves