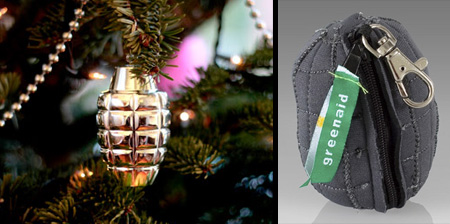 The most creative grenade shaped gadgets and explosive product designs.
Grenade Oil Lamp
These clever refillable hand grenade oil lamps are made from actual US army surplus grenades. When filled with oil, the candle burns for about 24 continuous hours.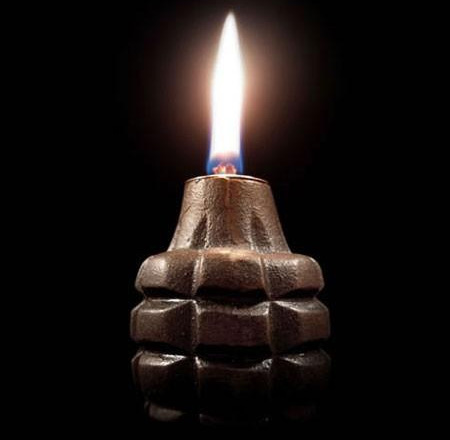 Grenade Soap
Cool soap cast from an actual demilled WWII steel hand grenade.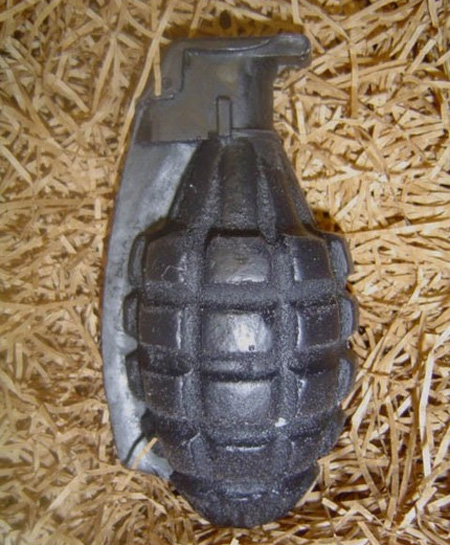 Grenade Alarm Clock
Alarm clock shaped like a grenade features a sensor that shuts off when its thrown against a wall or floor.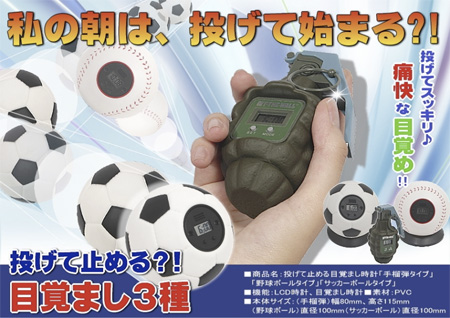 Grenade Jewelry Case
The "Estuche" is the work of Cuban artists Los Carpinteros.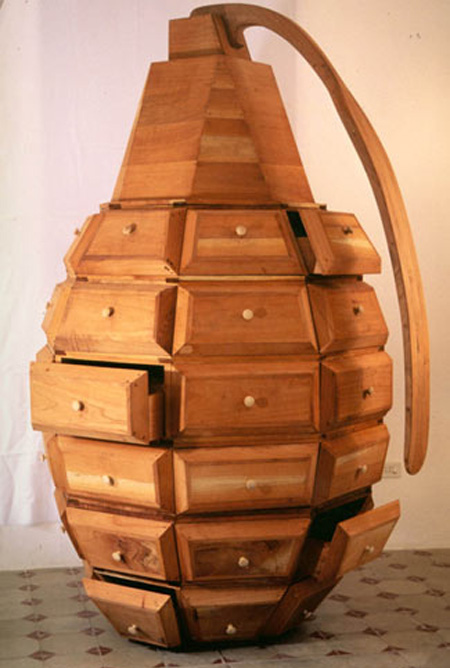 Grenade Perfume
Blast! perfume by Mauro Perucchetti.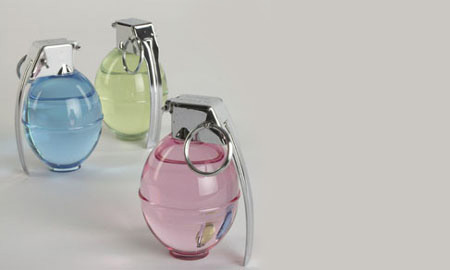 Grenade Joystick
This Terminator grenade joystick was released for the Atari computer game system back in the 1980s.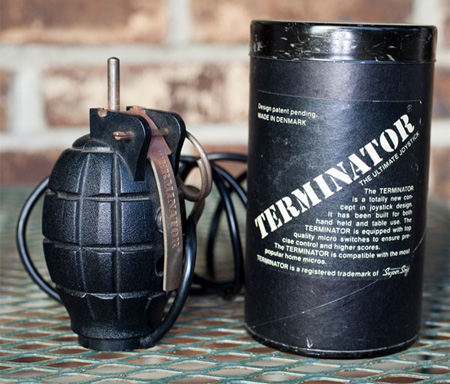 Grenade USB Flash Drive
Hand grenade flash drive comes in white, black, orange and blue.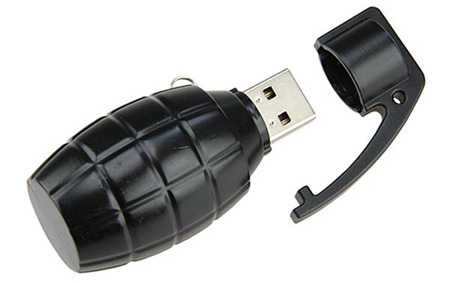 Grenade Computer Mouse
Creative computer mouse mod – a hand grenade, don't pull the pin!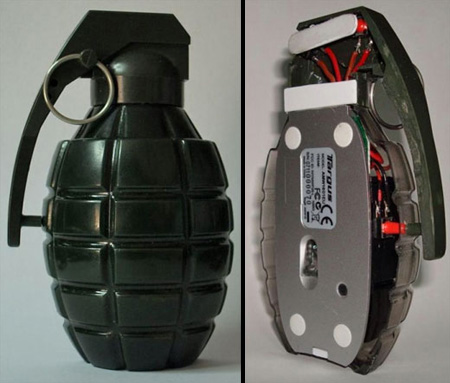 Grenade Lamp
Scare your guests by having this grenade shaped lamp in your house.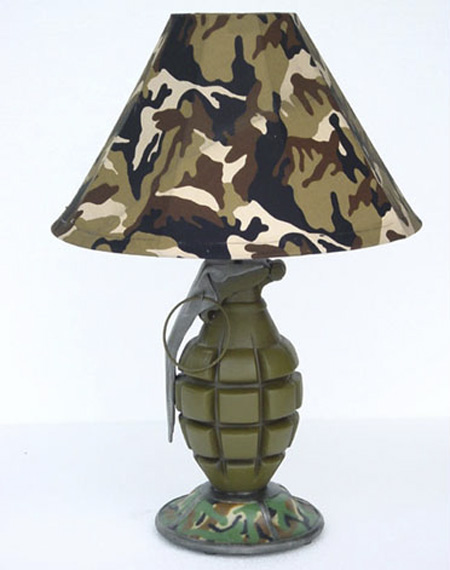 Grenade MP3 Player
Cool working MP3 player embedded in an old hand grenade shell.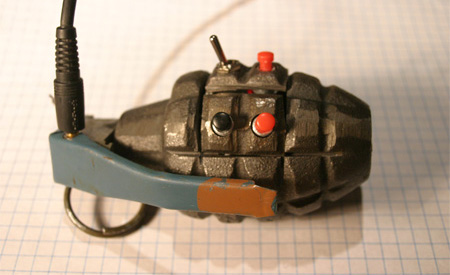 Grenade Energy Drink
Bomba – hand grenade inspired 250ml energy drink with a pull tab.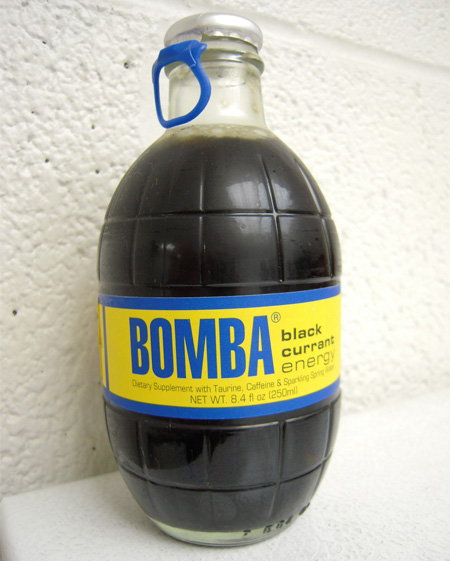 Grenade Coin Bank
Love Grenade coin bank by Taiwanese designers Owen and Cloud.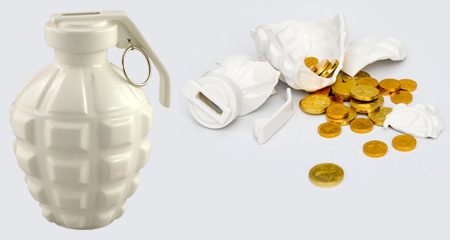 Greenaid Reusable Bag
Join the War on Plastic! This hand grenade inspired shell made of durable neoprene neatly holds reusable polyester bag.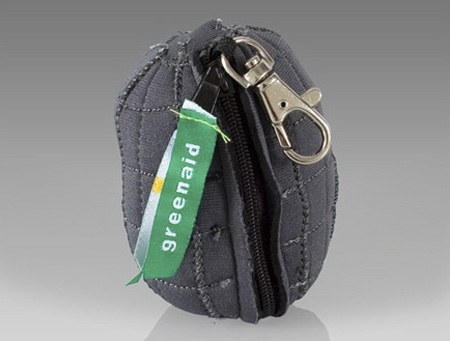 Grenade Ornament
Unusual hand grenade shaped decoration for your Christmas tree.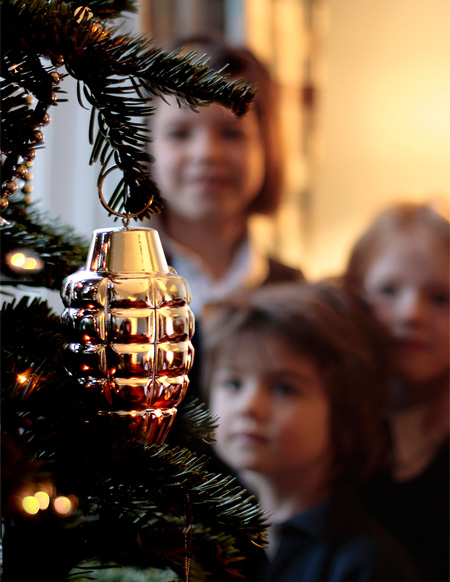 Also check out: Harmless Weapons