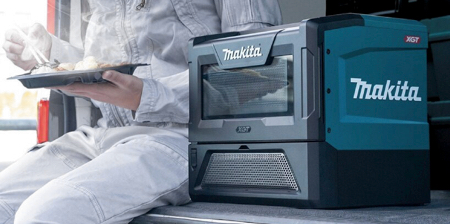 Innovative battery powered microwave oven designed for construction sites can prepare meals and heat food in any location.
Makita portable microwave created to be used in your car, on a camping trip, or in case of emergencies. It is powered by 40-volt rechargeable batteries.

Say goodbye to cold meals on the job site, cordless microwave can warm up your food wherever you are.

The inside of the microwave is large enough to hold a big lunch box, and the surface is flat so it's easy to clean.

Tired of fast food on the road? Take portable microwave with you and enjoy eating hot, homemade meals.

Forgot to charge your phone? No problem! The Makita Portable Microwave has a USB port that will charge your devices.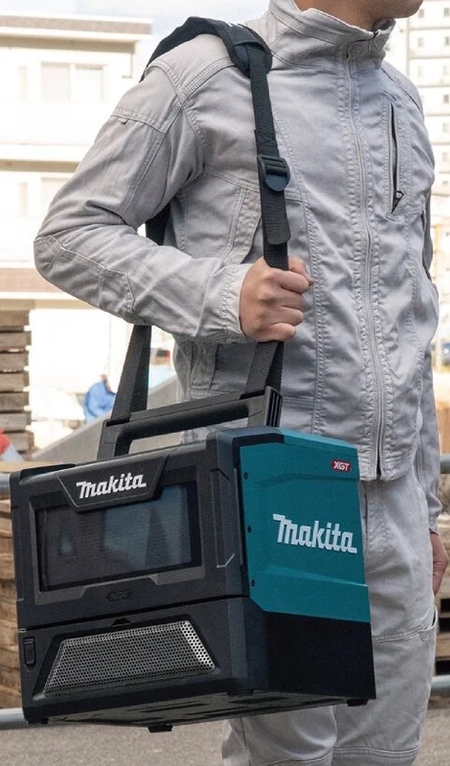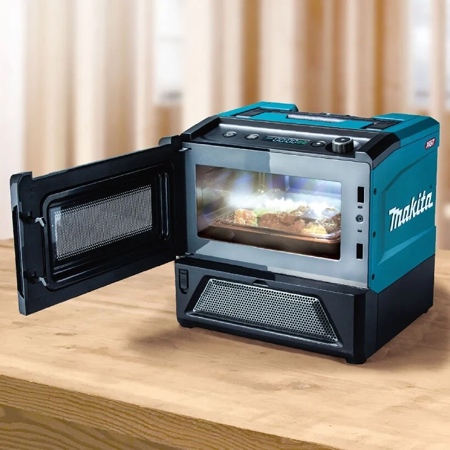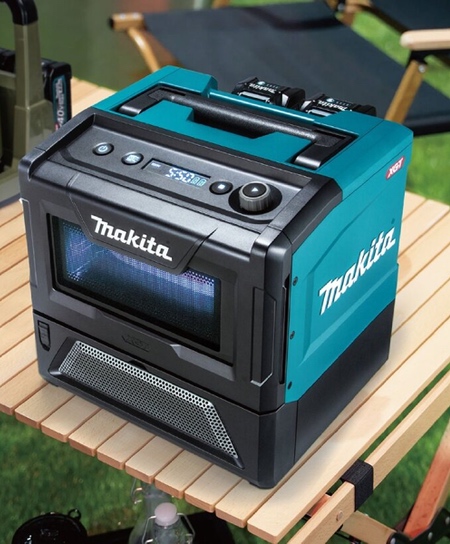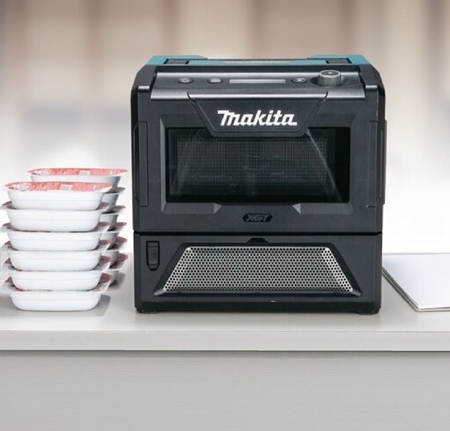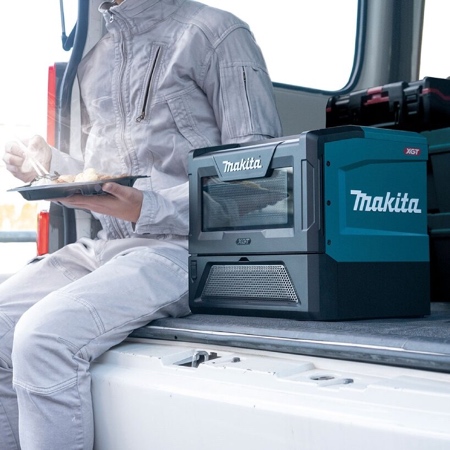 Also check out: Portable Office on Wheels