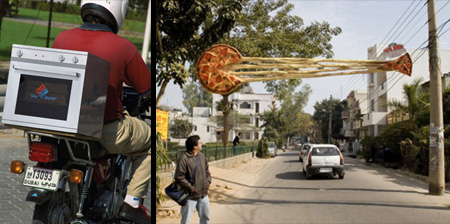 The most creative pizza and pizza delivery advertising from all over the world.
Steaming Pizza Billboard
Creative billboard promotes Donatos pizza in Columbus, USA.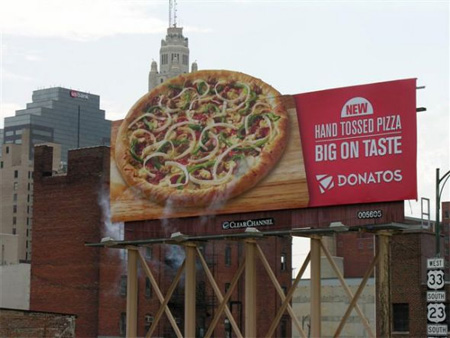 Large digital clock was installed on the back of selected delivery bikes to dramatize Pizza Hut's on-time delivery promise.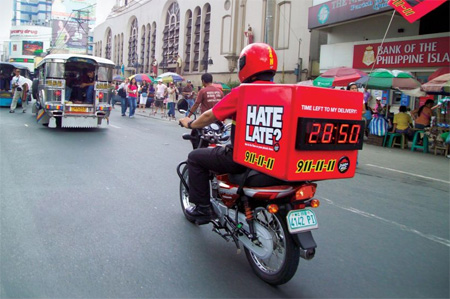 Cheesy Pizza Posters
Creative "cheesy" posters promote Pizza Hut pizza in Seoul, Korea.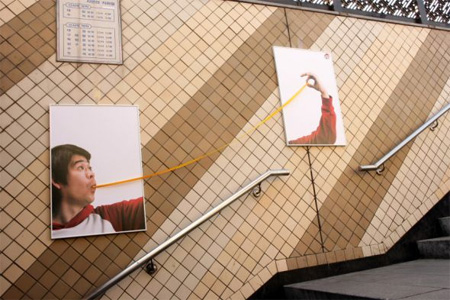 Escalator in front of the Pizza Kingdom restaurant was creatively used to advertise their new pizza with more cheese.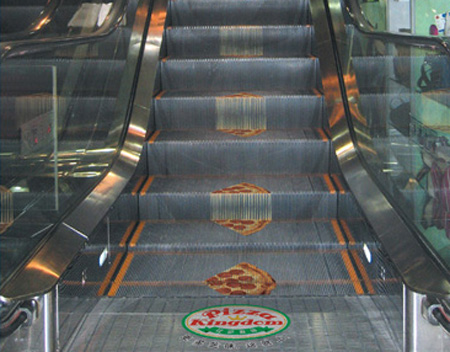 Punk Rock Pizza Door Ad
Offering limited delivery – Punk Rock Pizza.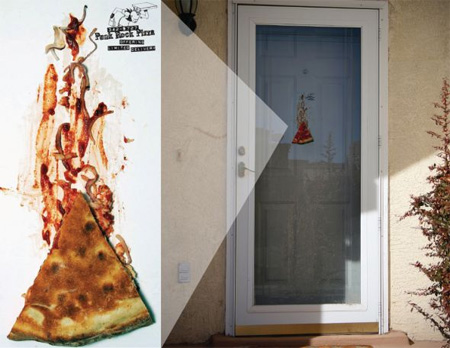 Pizza Hut Thin Crust Ad
Pizza Hut's thinnest crust pizzas advertisement from Delhi, India.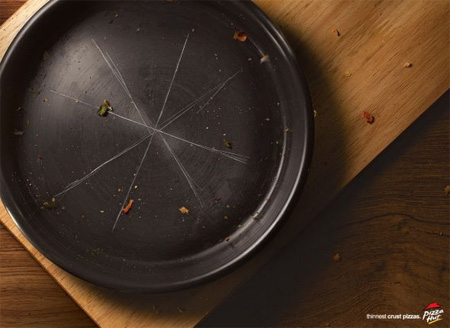 Speedy Pizza Flies Ad
Dead flies were placed on pizza boxes to represent "fast" delivery.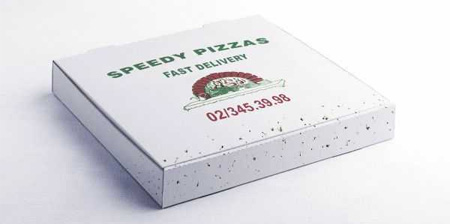 Pizza Crop Circle
Giant Papa John's six-acre crop circle advertisement in Colorado.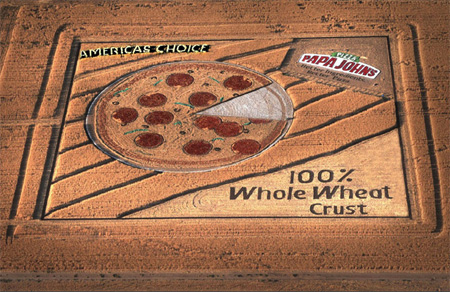 Domino's Bike Oven
Ordinary white boxes on the back of pizza delivery motorbikes were refurbished with clever design that made them look like ovens.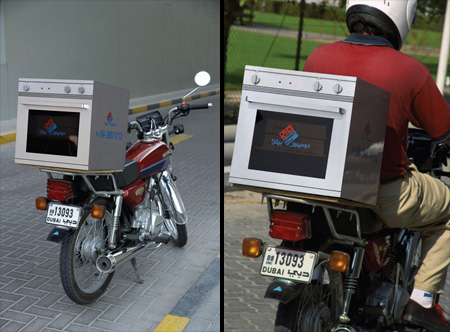 Cheesy Pizza Outdoor Ad
Clever pizza ad demonstrates the cheesiness of Papa John's pizza.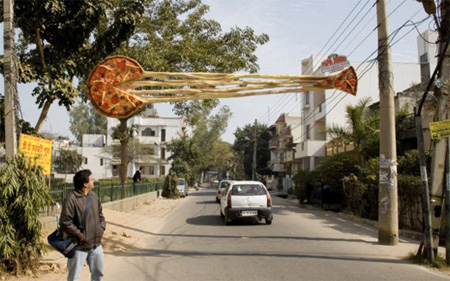 Pizza Peephole Advertisement
Cool peephole stickers used to advertise Papa John's pizza delivery.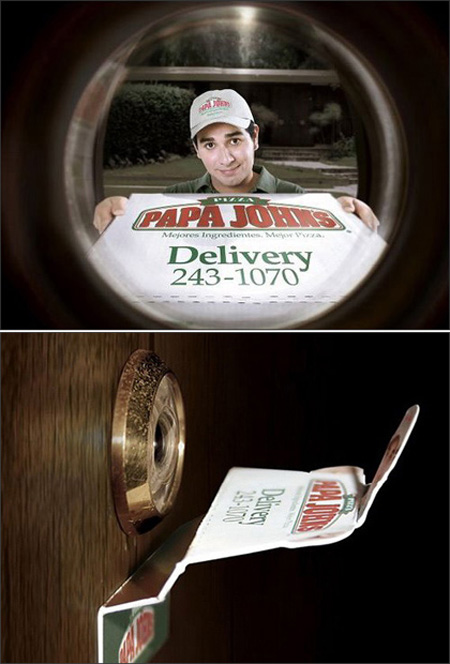 Also check out: Pizza Shirt and Pizza Sleeping Bag