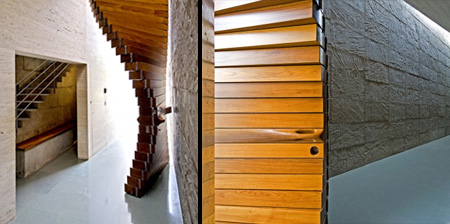 Designed by Matharoo Associates, this beautiful curtain door was created for the diamond merchant's residence in Surat, India.
At 5.2m high and 1.7m wide, the door is comprised of 40 wooden sections. Each section is carved so that the door integrates 80 ball bearings, 160 pulleys, a counter weight, and a wire rope.

Stacked one above the other when closed, each plank can then rotate by a simple push causing the door to reconfigure into a sinusoidal curve.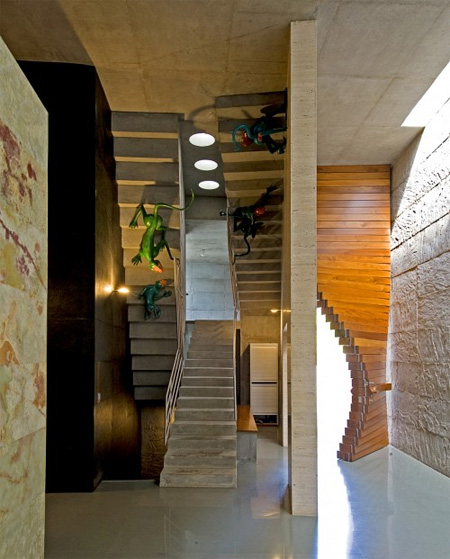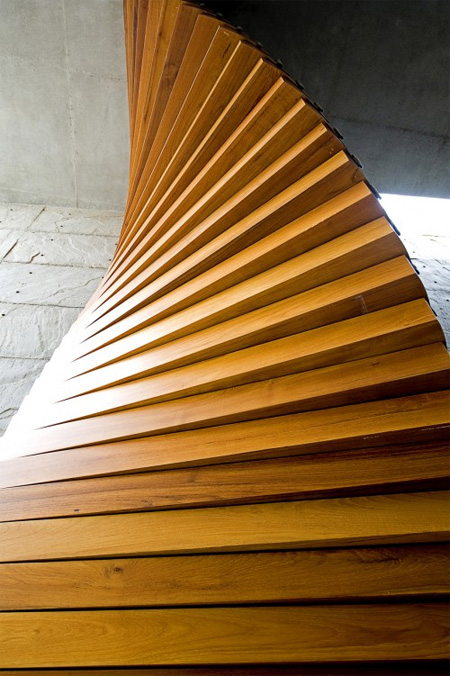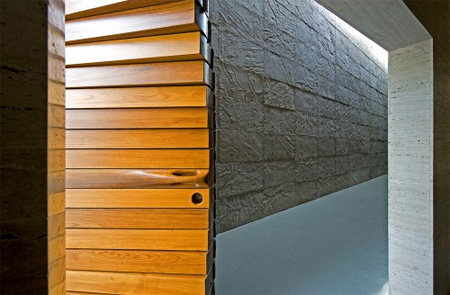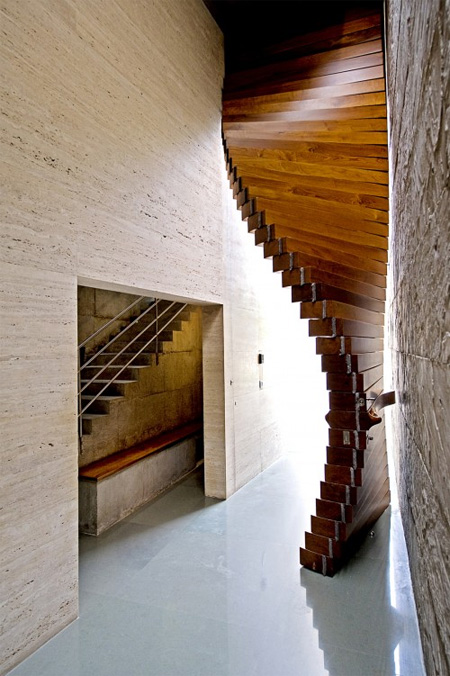 Also check out: Cool and Innovative Door Handles