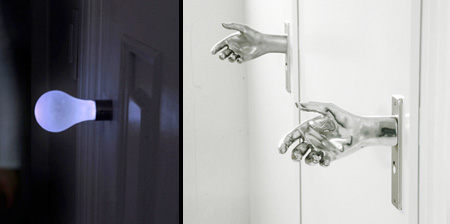 Unusual and creative door handles that will help you open and close doors.
Disappearing Door Handle
Clever door handle system hides the knob when the door is locked. [more]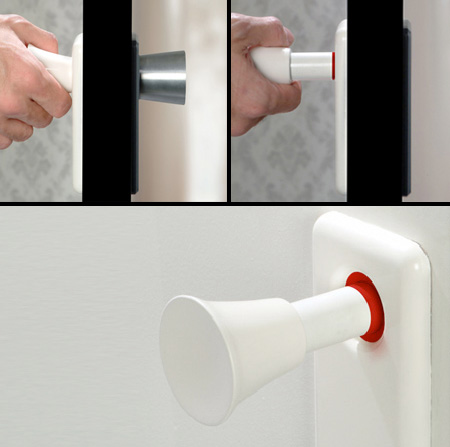 Clip Door Handle
Useful door handles also act as a clip that can hold messages.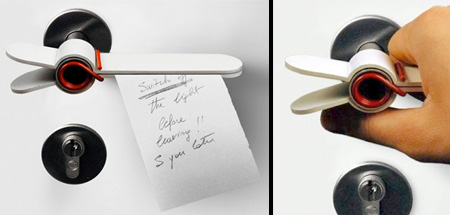 Glass Globe Door Handle
Ii displays a reflection of the room on the other side of the door.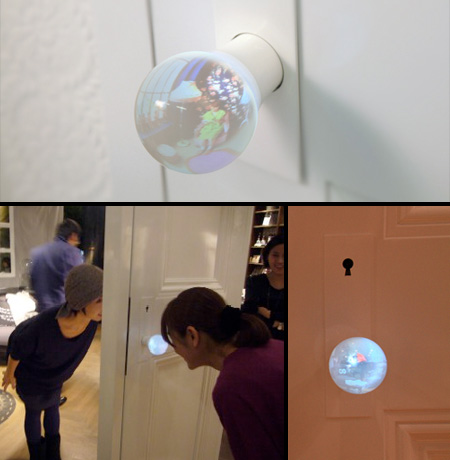 Numlock Door Handle
Modern door handle comes with built-in combination lock.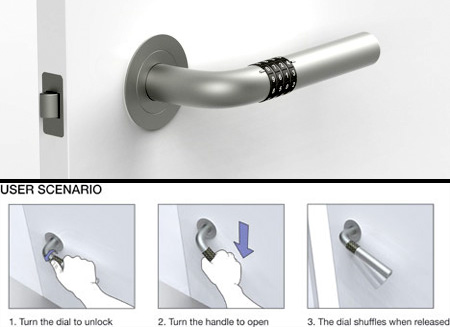 Doorbell Handle
Doorclaxon is creative door handle that also functions as a doorbell.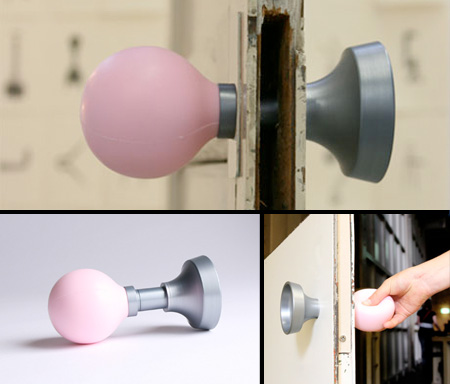 Intuitive Door Handle
Push panel and pull handle were combined into a set. This design hopes to eliminate the need for "Push" and "Pull" stickers.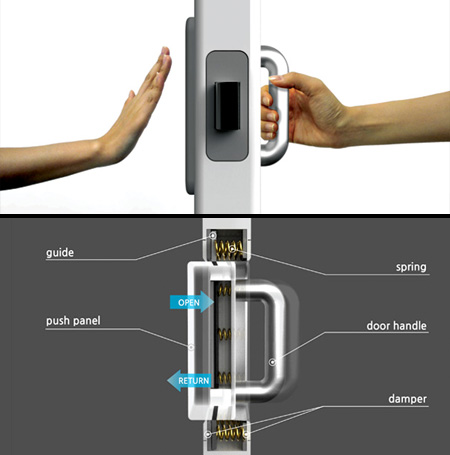 Hand Door Handle
Creative door handle designed by Naomi Thellier de Poncheville.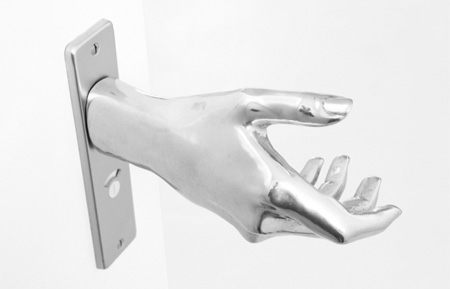 Light Bulb Door Handle
At night, this cool LED door handle looks and acts as a light bulb. [more]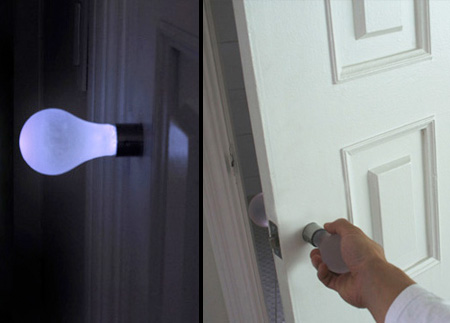 For more unique designs, check out: 10 Unusual and Creative Doors