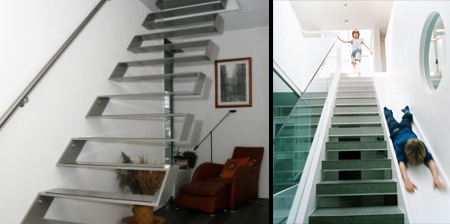 Stylish modern stairs and creative staircase designs from all over the world.
Helical Stairs
The gradual upward rotation if this staircase is extremely elegant and the user is almost unaware of the change in elevation.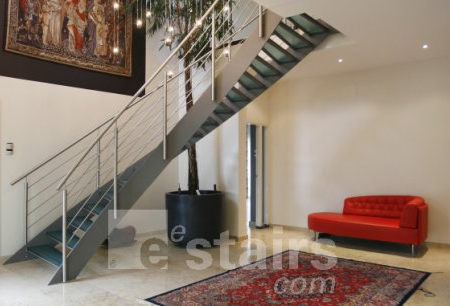 Spiral Staircase Slide
Creative spiral staircase design with incorporated slide for kids.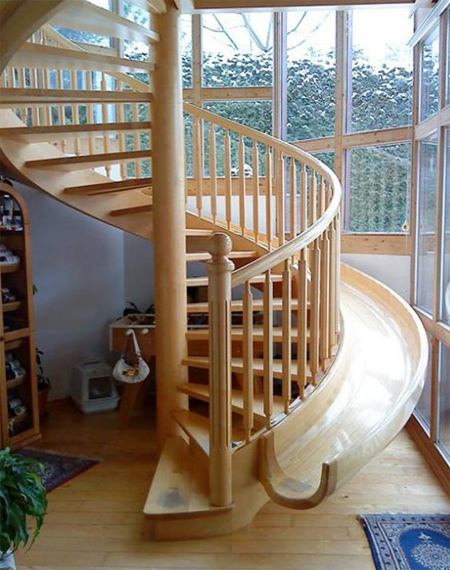 Minimal Staircase
Unique staircase designed by Ecole for modern apartment in Paris.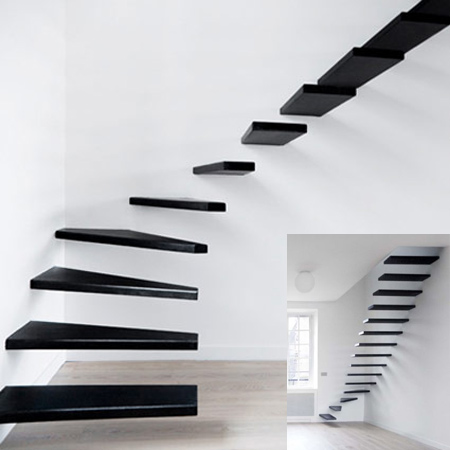 Steel Stairs
Use of steel enables the creation of very slim structures that are light and minimalist yet incredibly strong.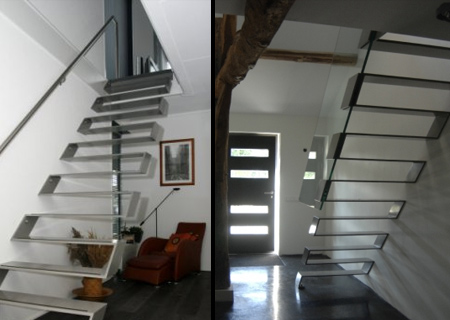 Bookshelf Staircase
Spiral staircase lined with bookcases by Portuguese architect Manuel Maia Gomes will hold 6000 books.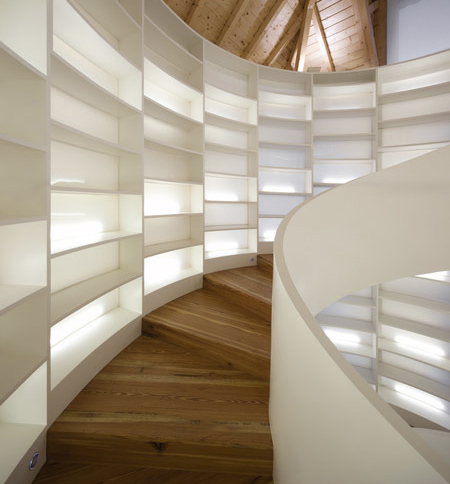 Modern Staircase
Staircase with no handrails designed by Italian manufacturer Cast.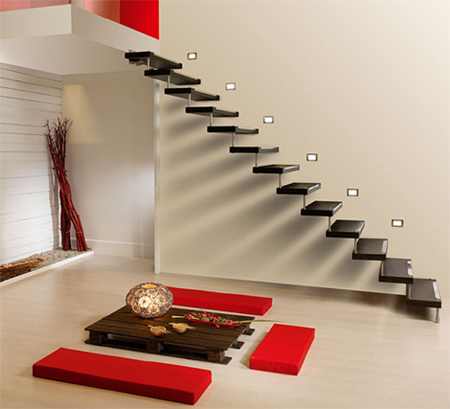 Ceiling Staircase
Creative staircase designed for Roche residence in France.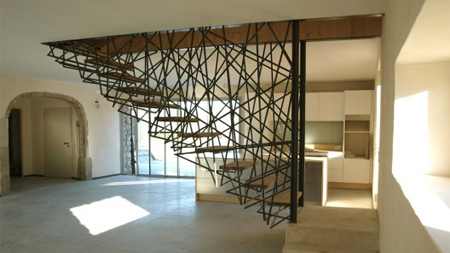 Glass Stairs
Perfect complement to a modern space or a striking feature in a traditional environment.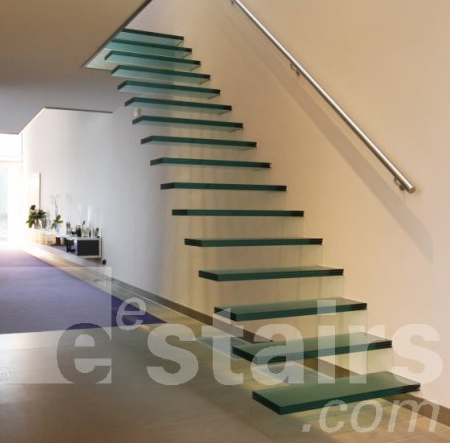 Space Saving Staircases
Unique stairs designed for small spaces and minimal openings.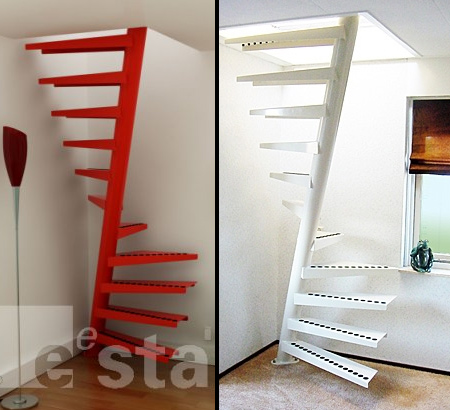 Retractable Stairs
Cool retractable staircase designed for easy access to the attic.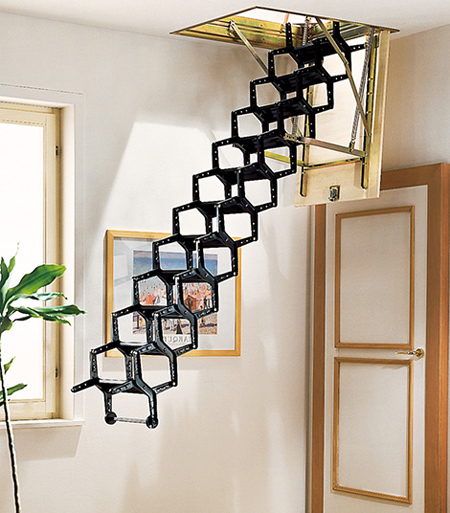 Spiral Staircase
Beautiful spiral staircase carved from wood by Patrick Jouin.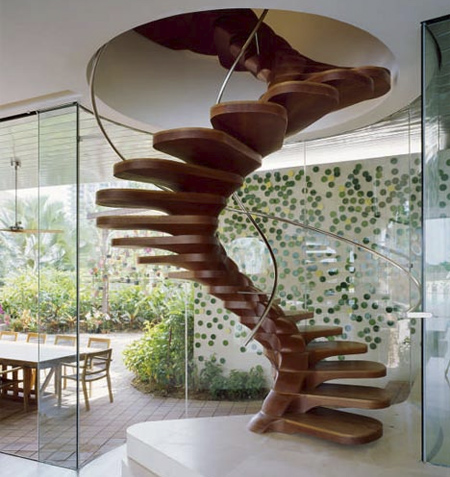 Alternating Tread Stairs
Where there is insufficient space for the full run length of normal stairs, alternating tread stairs may be used.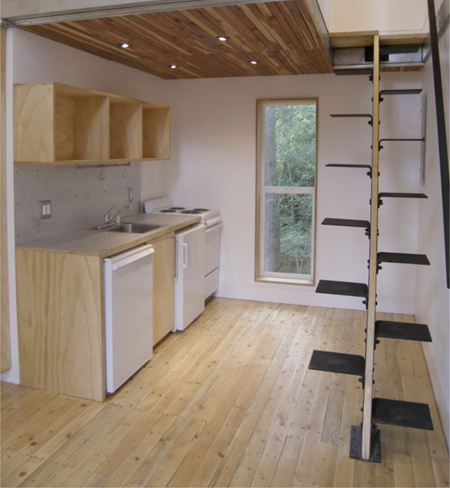 Hidden Door Staircase
Secret room hidden behind a staircase that doubles as a door.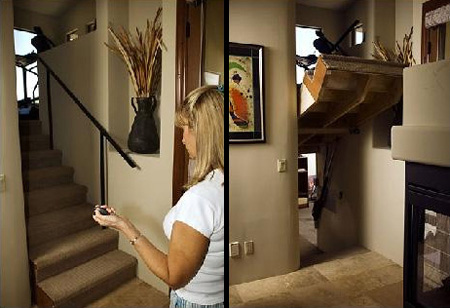 Beautiful contemporary staircase designed by HSH architects.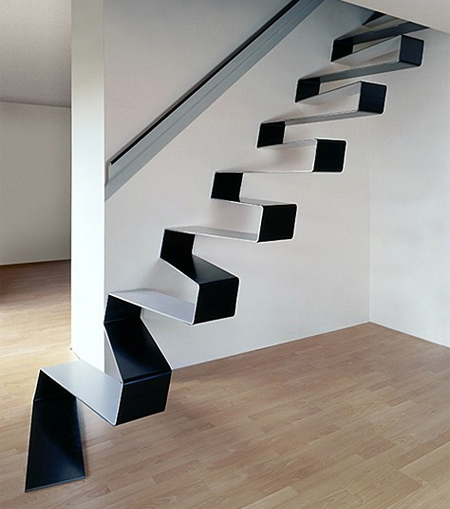 Staircase Slide
London architect Alex Michaelis installed a slide next to the staircase in his new home.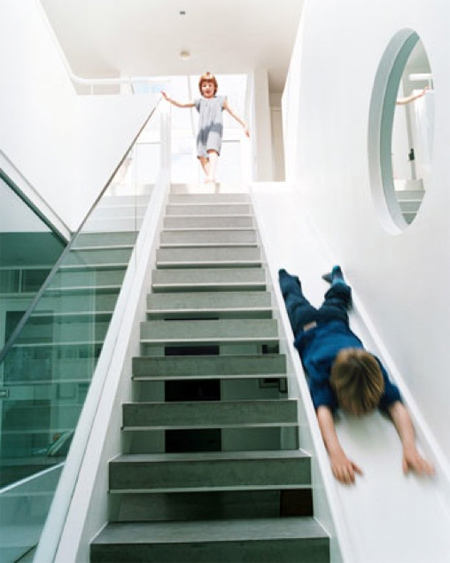 Also check out: Staircase for Dogs