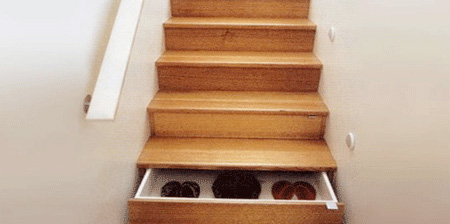 Collection of unusual and creative staircase designs from around the world.
Floating Stairs
Creative "floating" stairs designed by Florence architect Guido Ciompi for The Gray Hotel in Milan, Italy.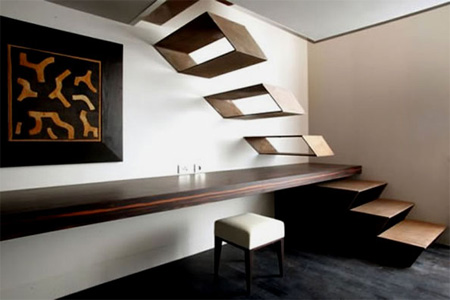 Creative stairs made from skateboard decks.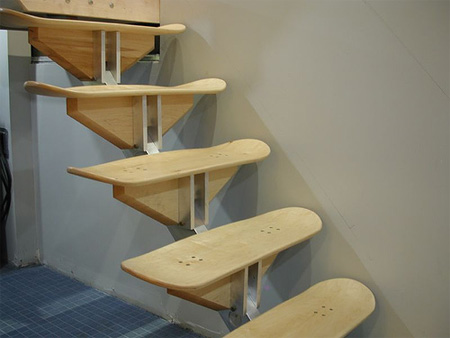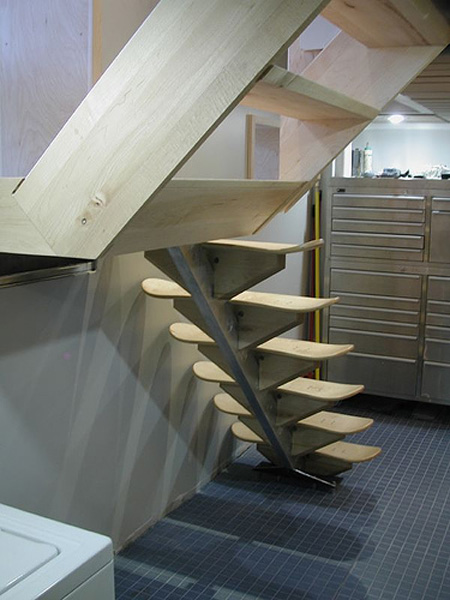 Hanging Box Stairs
Creative inside-out hanging box stairs.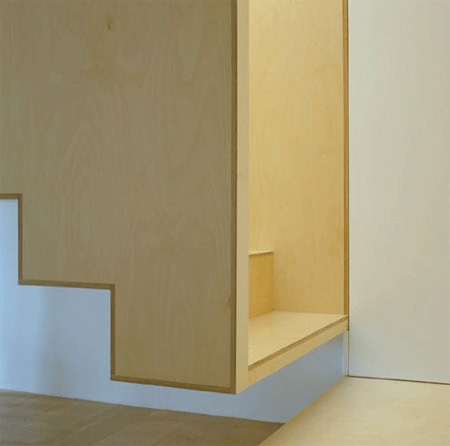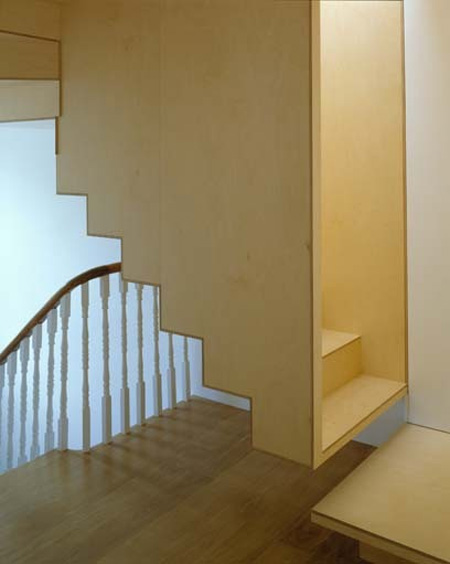 Disappearing Stairs
With a press of a button–and some hydraulic pistons–this staircase folds up and disappears into the wall.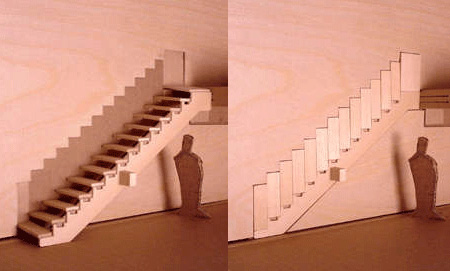 Stairway Drawers
What a great way to utilize a generally overlooked space! Step and store in style, using each step as storage for a different item.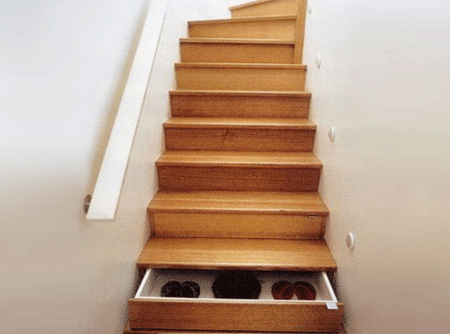 Glass Staircase
Glass cantilever staircase with full height independent glass panel balustrade and wall mounted handrail.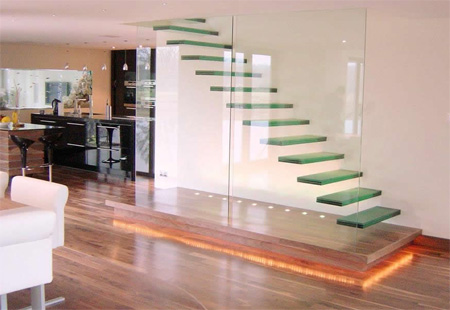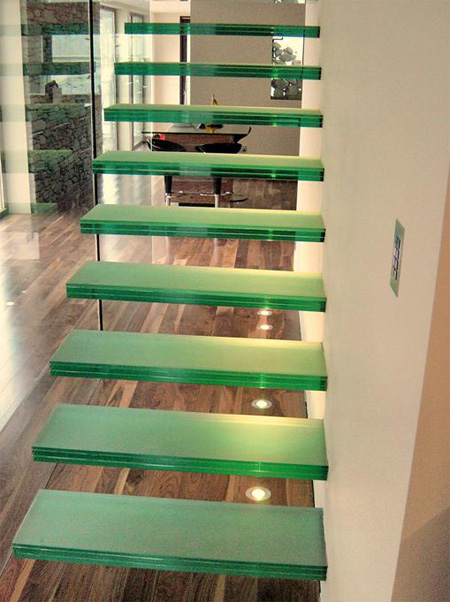 Longchamp Store Stairs
Creative stairs at the Longchamp Store in New York City.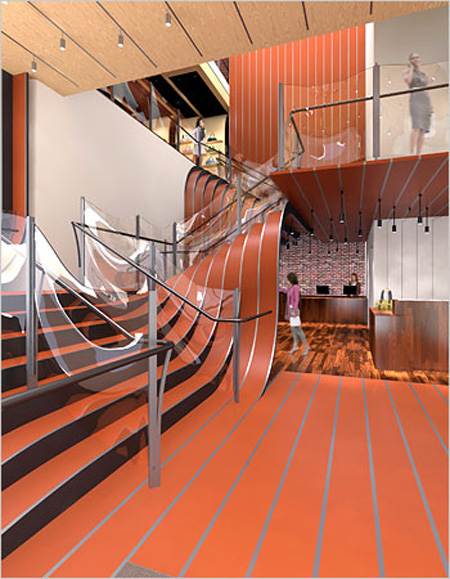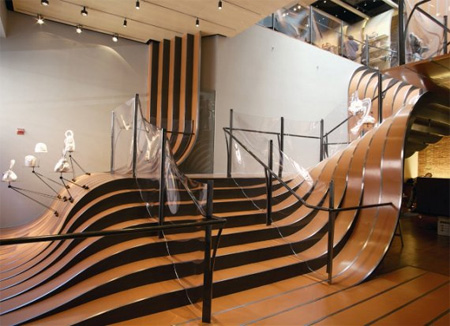 TAF Stairs
Creative stairs in a private residence in Stockholm designed by Gabriella Gustafson and Mattias Ståhlbom.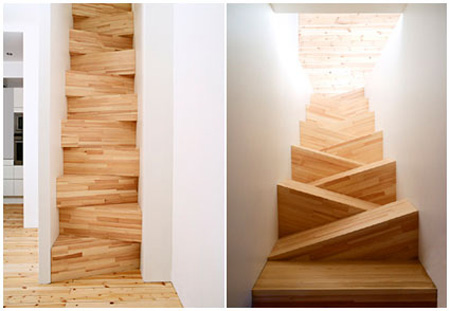 Storage Stairs Ideas
No matter how much space you've got you probably need smart storing solutions.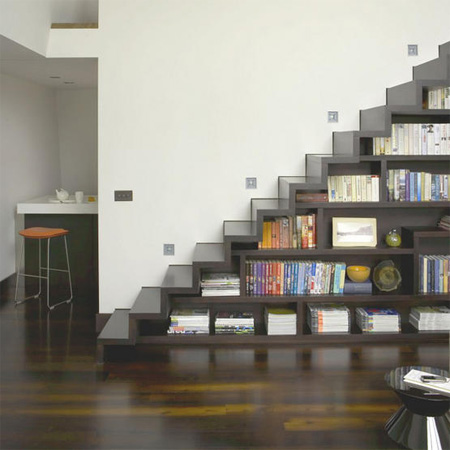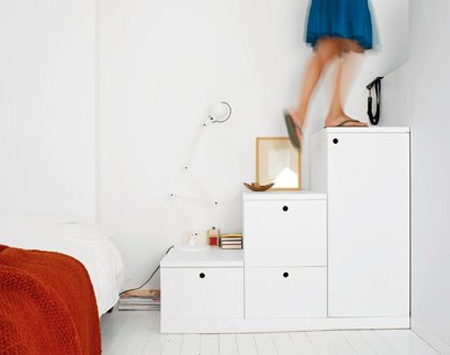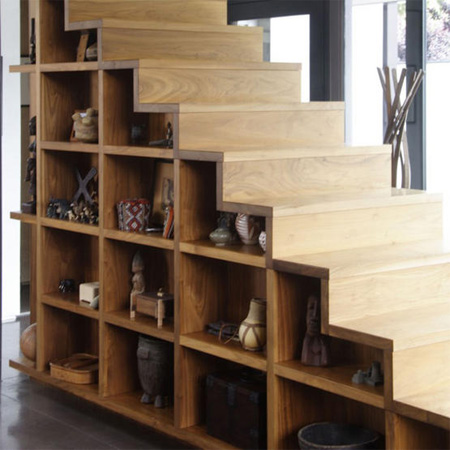 Convenient Stairs
Creative stairs that are designed to be easy to access by wheelchairs and prams.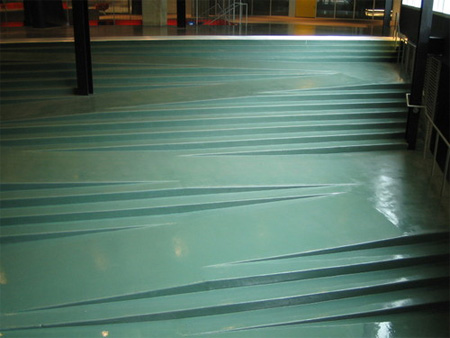 Suspended Staircase Bridge
Creative staircase bridge that covers a distance of 56 metres.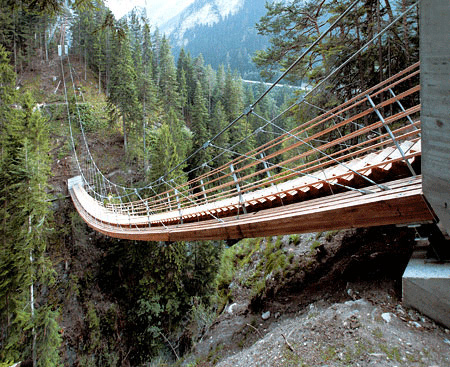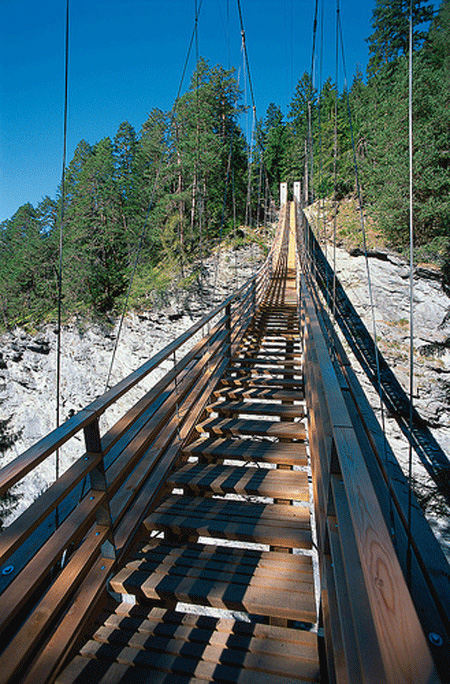 Curvy Modern Marble Stairs
The stairs' design was based on the idea of a ribbon and connects two floors of a 12th Street penthouse designed by Gabellini Sheppard Associates LLP in collaboration with Jay Smith.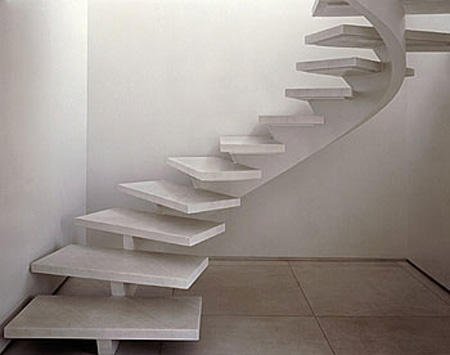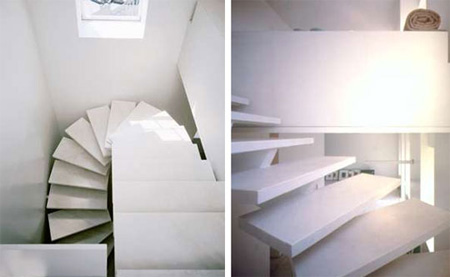 The Amazing Staircase
Levitate Architects came up with this ingenious solution to a book storage problem and created a loft-like bedroom nestled under the roof of the top-floor apartment.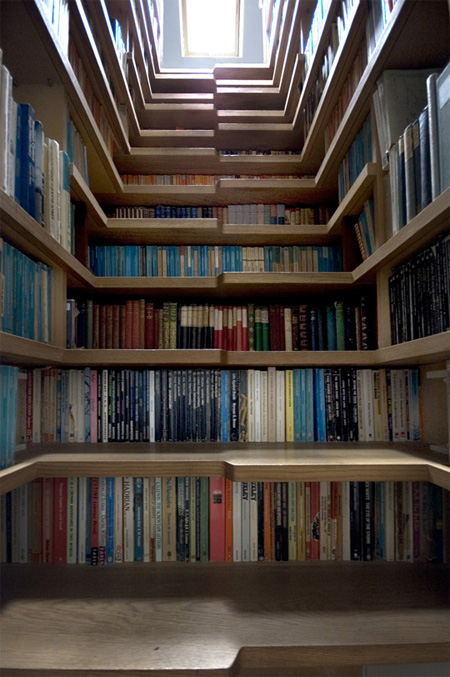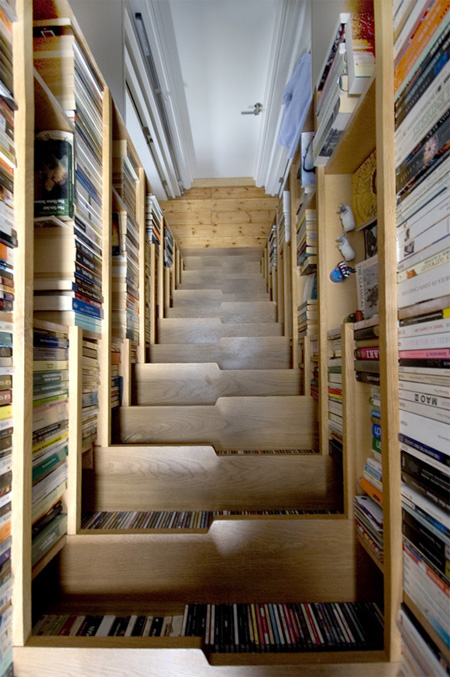 Clever Staircase Bookshelves
Three Czech designers have created an intelligent alternating tread staircase that doubles as bookshelves.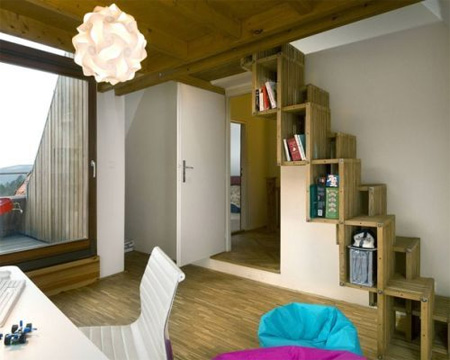 Also check out: Staircase for Dogs