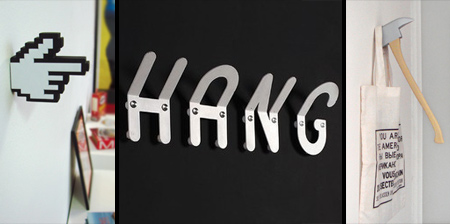 The most unusual coat hangers and creative modern wall hooks designed to hold your towels, keys, clothing and handbags.
Hand Hook
Easily wall mountable cast of the designers hand acts as a modern coat hanger or key holder.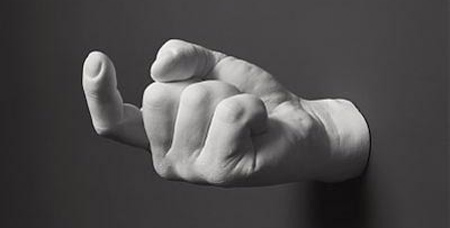 Knife Hooks
Creative wall hooks designed to scare off unwanted guests.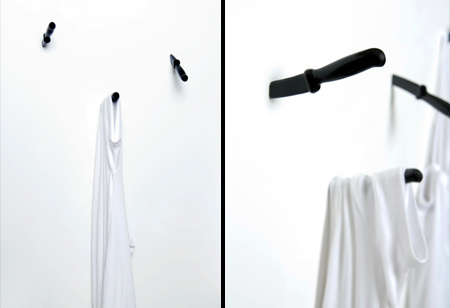 Unique hanger designed to get people to use less energy. You can either hang something on it or turn on the lights – you can't do both.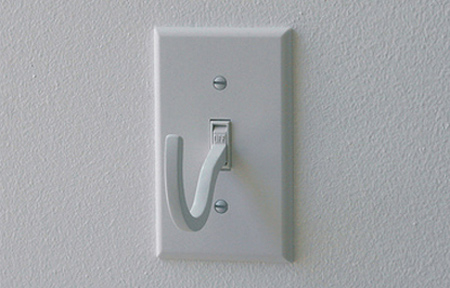 Key Shaped Hook
Keep your keys safe with this clever key shaped wall hanger.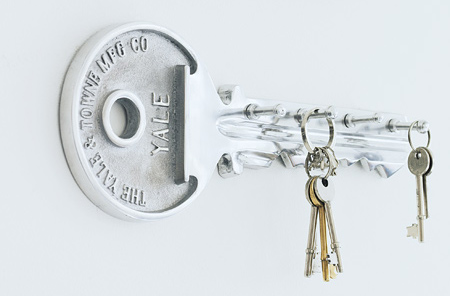 Joystick Wall Hooks
Cool joystick inspired coat hooks designed by Felipe Morales.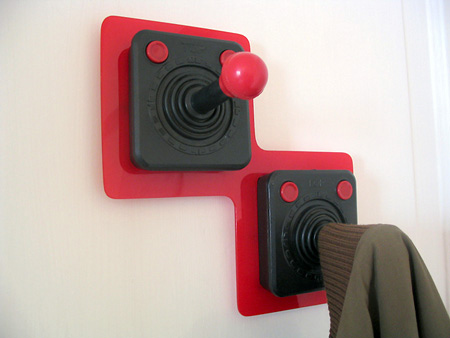 Dart Coat Hooks
These cool stainless steel darts are tipped with screws that allow them to function as wall mountable coat hooks.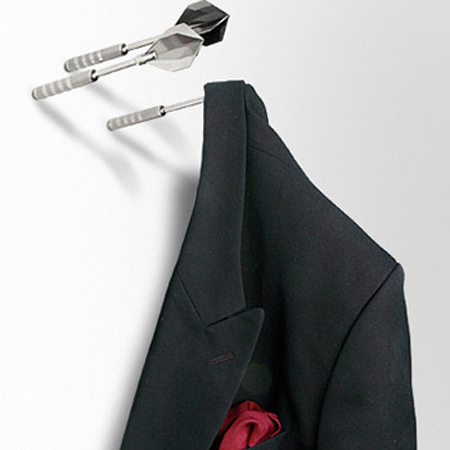 Flip Flop Wall Hooks
Stylish wall hooks for your towels shaped like colorful flip-flops.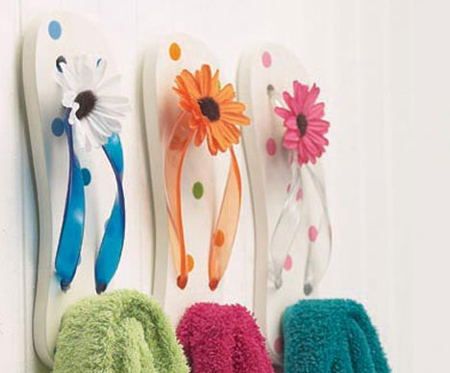 Axe Hanger
This shinning axe shaped coat hanger will not go unnoticed.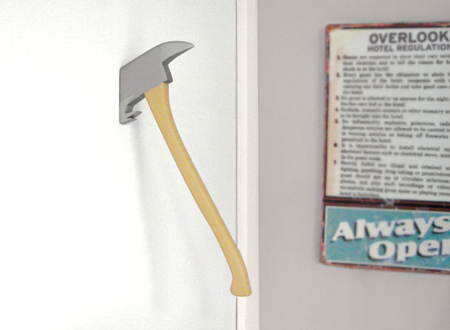 Hang Wall Hooks
Four oversized stainless steel letters double as clever wall hooks.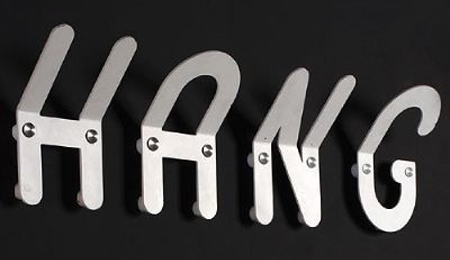 8-Bit Hanger
Mount it to your wall and then use it to hang your non 8 bit stuff.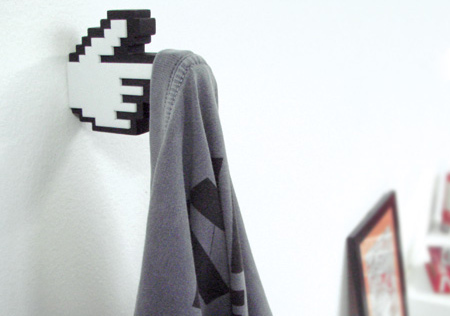 Also check out: 18 Modern Clothes Hanger Designs