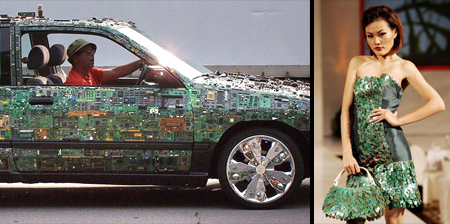 See what happens when old recycled computer parts and circuit boards are turned into creative works of art, the results are truly impressive…
Circuit Board Shoes
Stylish shoes created from printed circuit boards by Steven Rodrig.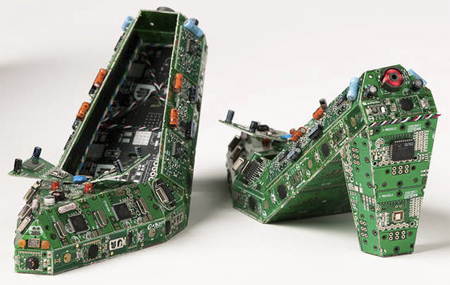 Circuit Board Notebook
Cool ring-bound notebook made from a recycled circuit board.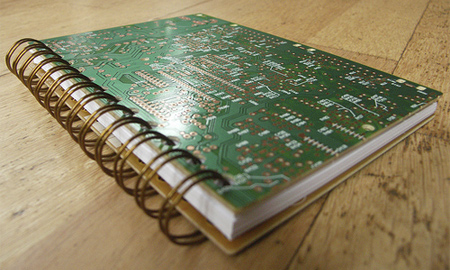 Circuit Board Necklace
Necklace made from circuit boards and magnets by Christoph Koch.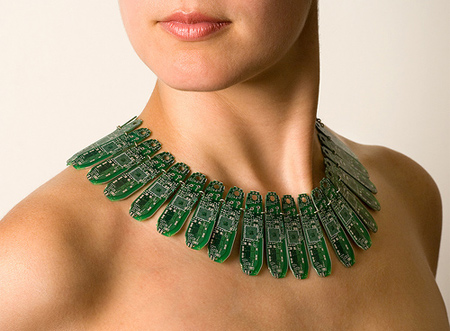 Circuit Board Guitar
Miniature electric guitar made from the innards of an MP3 player.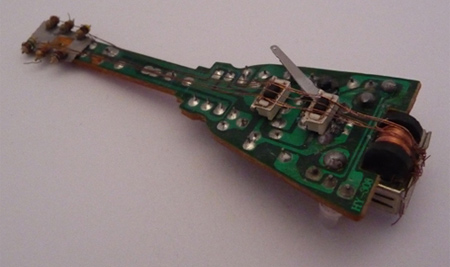 Circuit Board Sneakers
Nike sneakers created by Gabriel Dishaw from old computer parts.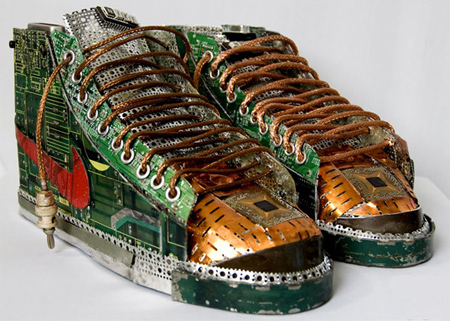 Circuit Board Clipboard
Clipboard made from recycled motherboard that might otherwise have ended up in a landfill.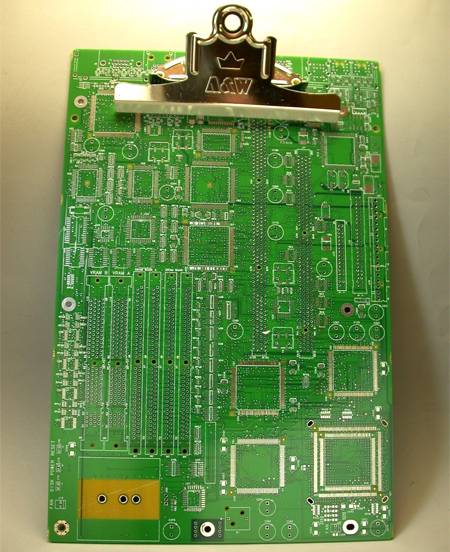 Circuit Board Clock
Laser etched clock where the numbers have been replaced by a variety of schematic and logic symbols.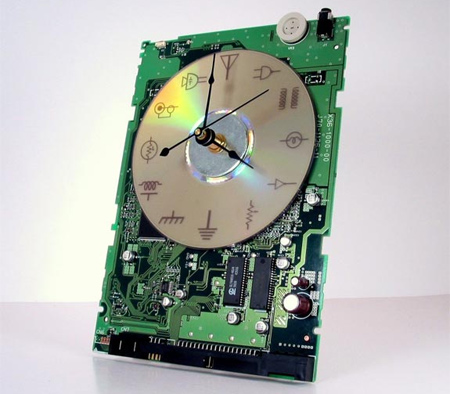 Circuit Board Car
Extremely unusual car decorated with recycled circuit boards.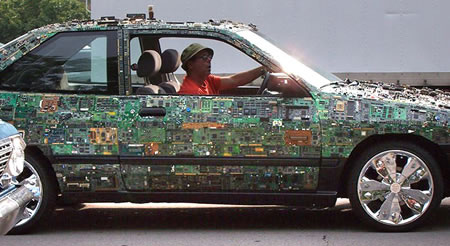 Circuit Board Fan
Hand-held fan made from old circuit boards and vinyl records.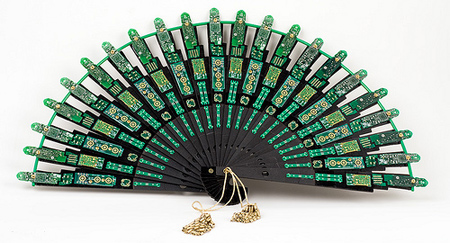 Circuit Board Dress
Stylish dress and handbag created by Fabio Renaldo from recycled computer chips for the Eco Chic fashion show in Indonesia.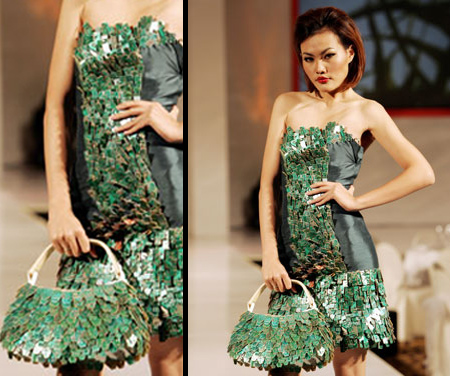 Also check out: Computer Bugs and Steampunk Insects