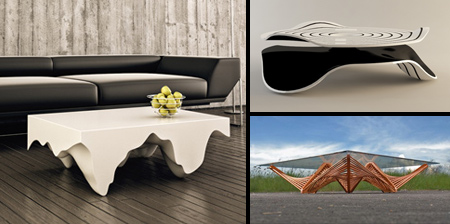 The most creative table designs and elegant coffee tables that will spice up your living room and impress your guests.
Pyramid Coffee Table
Cool pyramid shaped table by Stephane Thivend integrates two amplified speakers and an iPod dock.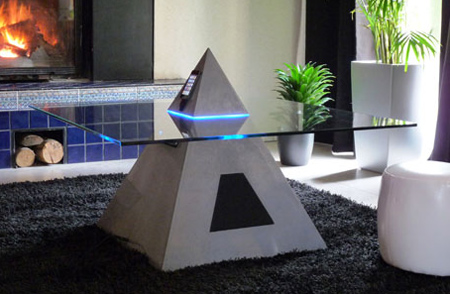 Siren Coffee Table
Stylish coffee table mimics the intricate weaving of a basket.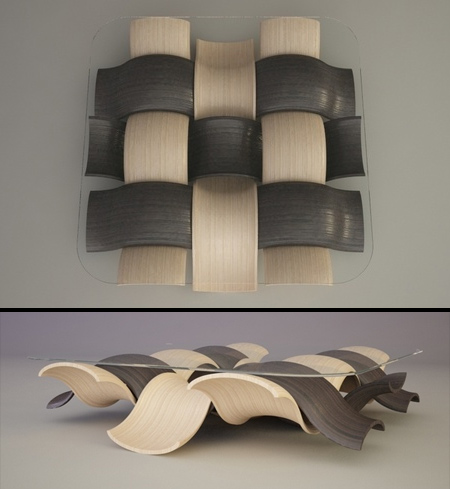 Secret Garden Table
Unique coffee table designed by Ayodhya uses real dried moss inserted under a glass table top.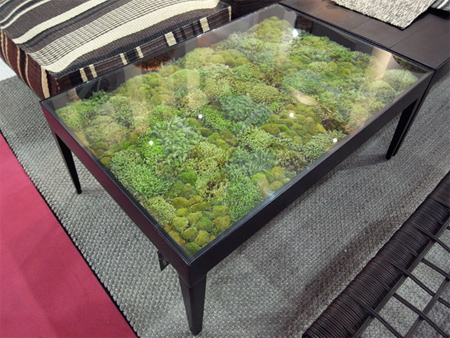 Cat Hammock Coffee Table
Koichi Futatsumata designed a coffee table with integrated hammock for your cat. [more]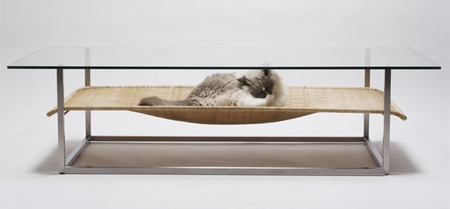 Twist Coffee Table
Elegant coffee table designed by Benoît Deneufbourg from Belgium.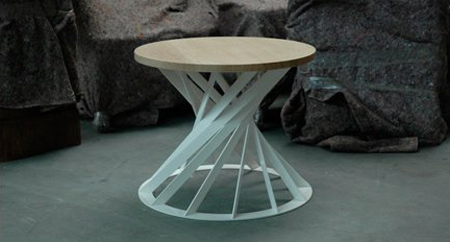 Wave Coffee Table
Stylish table designed by Angelo Tomaiuolo features aluminium base and glass counter top.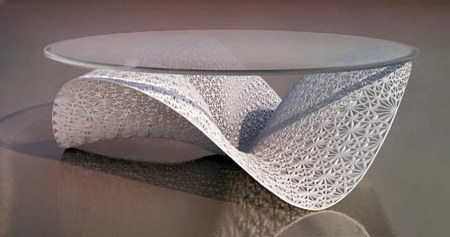 VOILA Coffee Table
Contemporary table by Max Piva will look great in any modern home.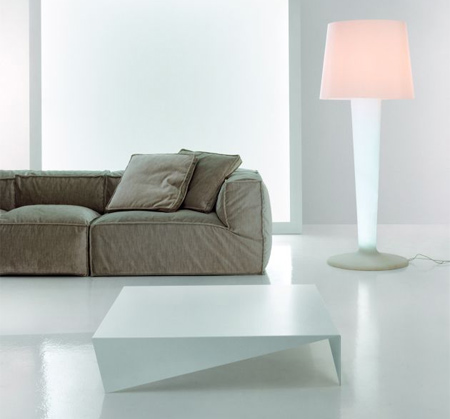 Desert Coffee Table
Futuristic coffee table designed by Svilen Gamolov from Bulgaria.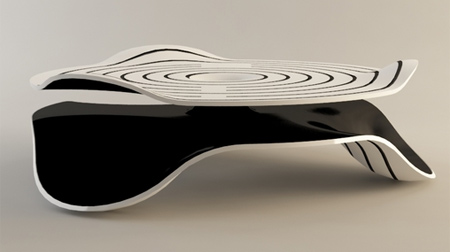 Geo Cocktail Table
Beautiful table by Vito Selma made from sustainably harvested wood.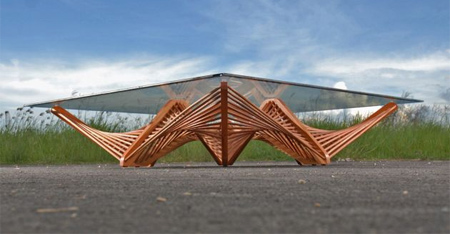 CUB8 Coffee Table
Extendable table features storage space for magazines and books.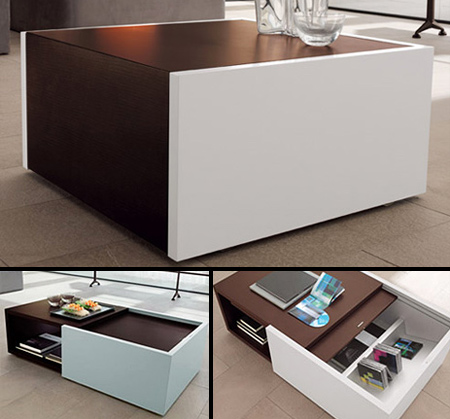 Stalac Coffee Table
Stylish table based on the idea of taking a rectangular section from a cave ceiling and using the stalactites for table legs.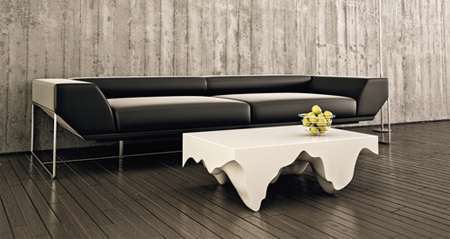 Also check out: Blue Lagoon Table and Magnetic Floating Table