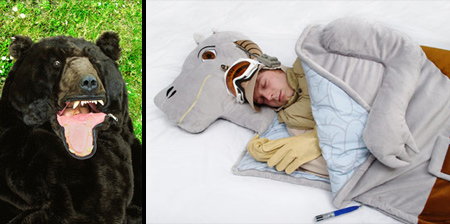 The most creative and unusual sleeping bag designs from all over the world.
Wearable Sleeping Bag
Modern sleeping bag lets you keep warm without being restricted.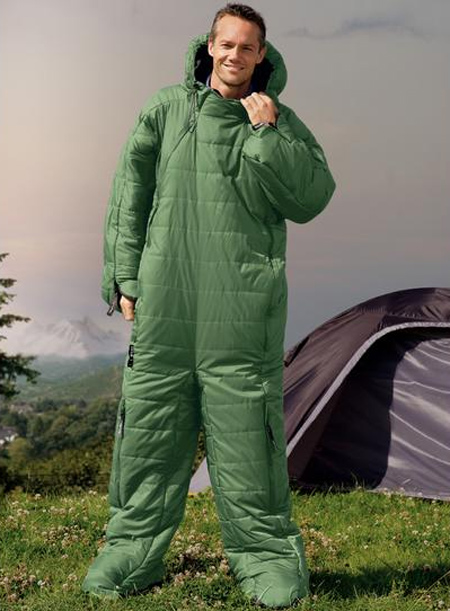 Shark Sleeping Bag
It's a sleeping bag! It's a stuffed toy! IT'S A SHARK! [buy]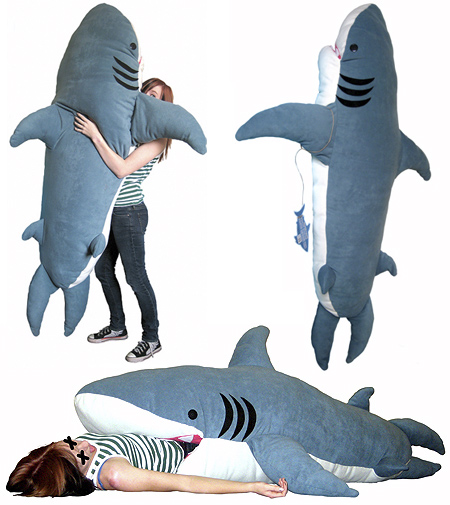 Sniper Sleeping Bag
It has zips for legs and arms to aid hunting and sniping and enables easy access to weapons and equipment.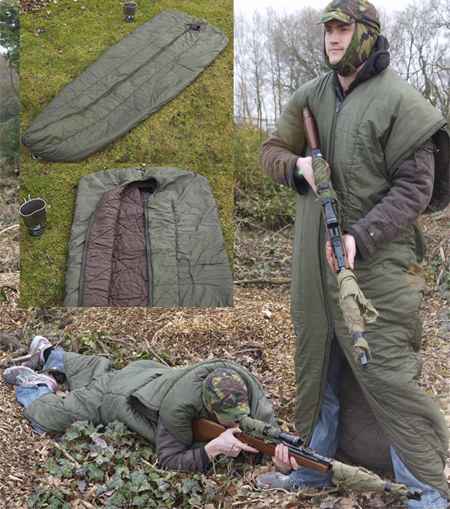 Adam and Eve Sleeping Bag
Unique sleeping bag designed for two people by Alyona Makeeva.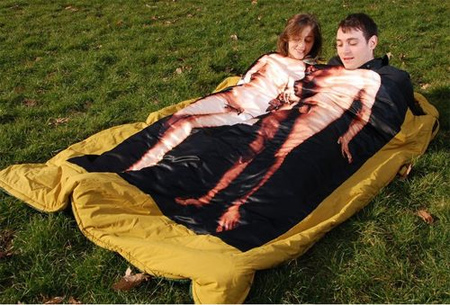 Inflatable Sleeping Bag
Sleeping Coat is made from lightweight waterproof fabric that keeps the body warm and can be inflated to create a comfortable sleeping bag.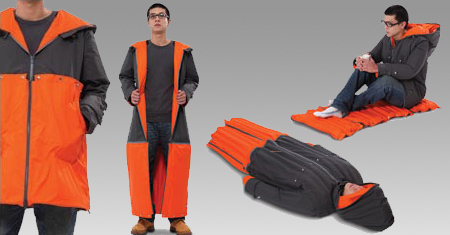 Bear Sleeping Bag
Cool sleeping bag designed by Eiko Ishizawa will make you look like a bear. [more]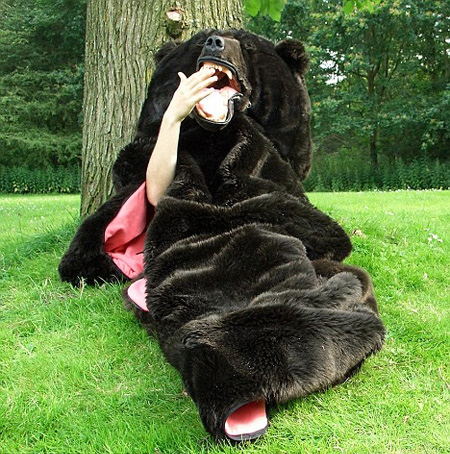 Dust Mite Proof Sleeping Bag
Perfect for people with allergies, this sleeping bag will keep away pollen, dust mites, fungi and other allergy triggers.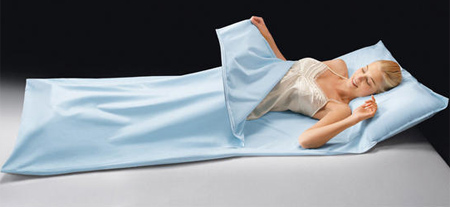 JakPak Sleeping Bag
Waterproof jacket that transforms into a one person sleeping bag. [buy]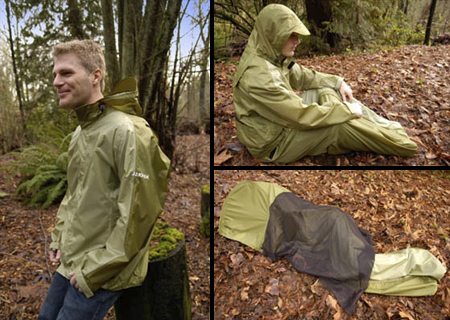 Two Legged Sleeping Bag
Creative sleeping bag from Japan for people that like to sleep walk.
Tauntaun Sleeping Bag
Take a tip from Luke Skywalker and survive the frigid surface of Hoth inside this classic Star Wars collectable sleeping bag. [buy]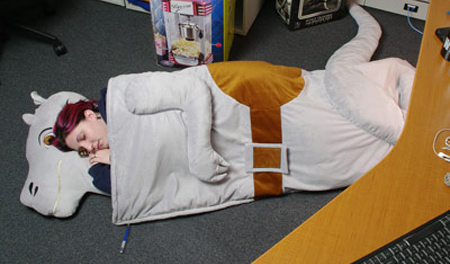 Also check out: Pizza Sleeping Bag and Baked Potato Bean Bag