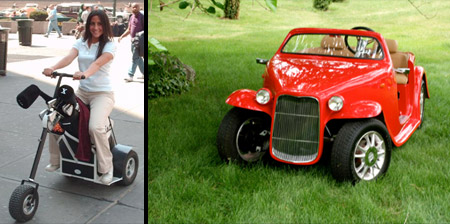 Collection of the most unique and creative golf carts that will make anyone stand out on the golf course.
Cadillac Golf Cart
Escalade golf cart comes with large wheels and working headlights.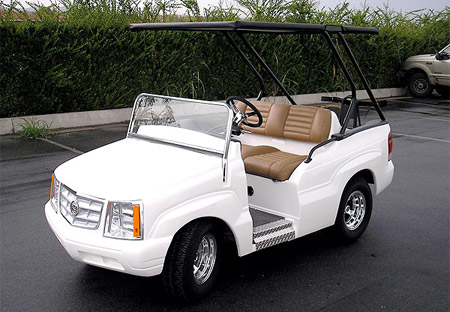 Armored Golf Cart
Metaltech golf cart will protect you after you win the tournament.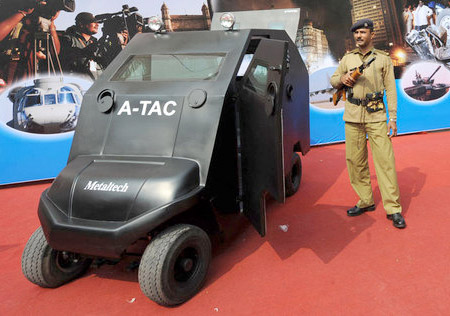 Segway Golf Cart
x2 Golf Segway gives players greater maneuvering flexibility and allows them to easily travel in groups or go directly to their own ball.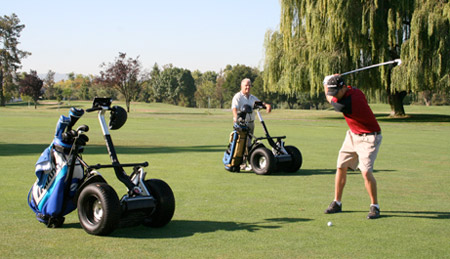 Custom Golf Cart
This stylish custom made golf cart is a replica of 1930's Roadster. It looks great and has enough room for your golf bags.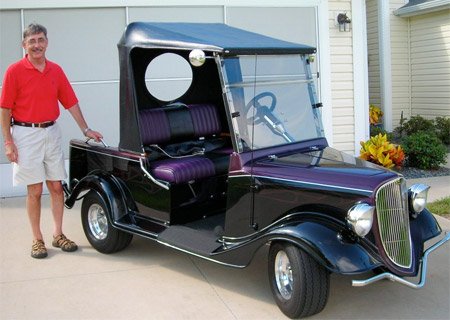 Hummer Golf Cart
Hummer H2 golf cart is designed for serious off road golfing.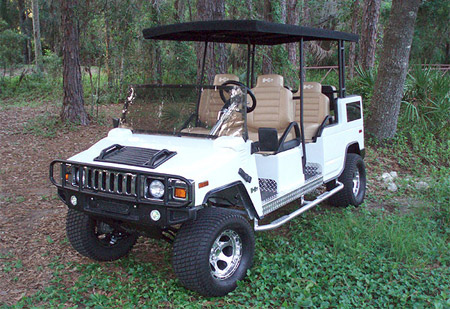 Scooter Golf Cart
Mantys cart combines the best features of a Segway and a scooter. [more]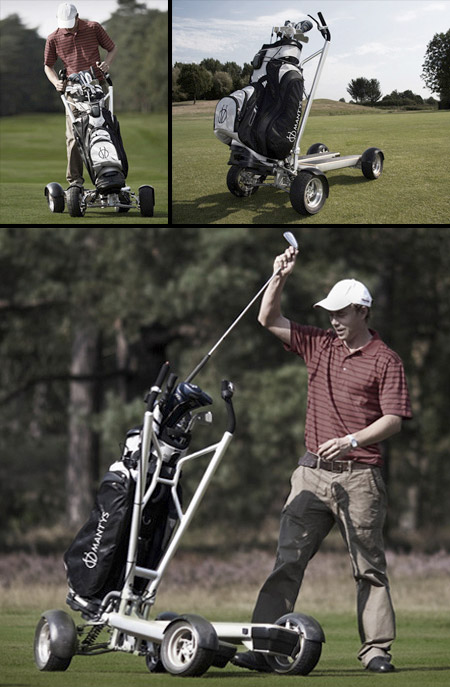 Porsche Golf Cart
This luxury golf cart is designed for the fans of Porsche Cayenne.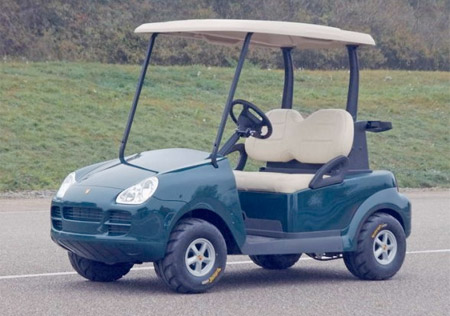 57 Chevy Golf Cart
For people who love classic cars or simply want a unique golf cart.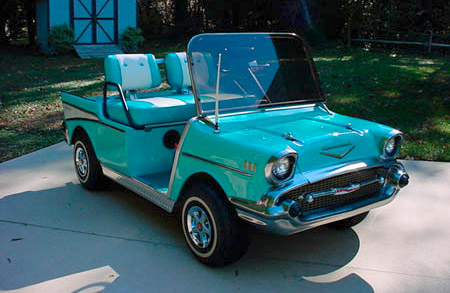 Monster Golf Cart
This cool monster truck themed gold cart will intimidate your opponents.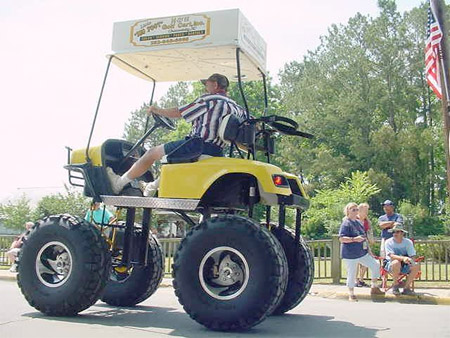 Roadster Golf Cart
Custom made golf carts inspired by the convertible sports cars.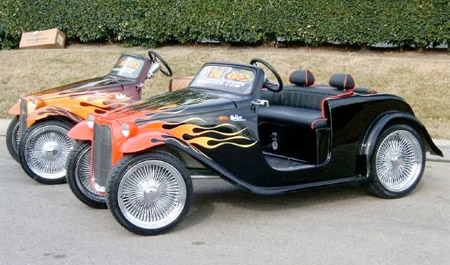 Motorcycle Golf Cart
Turf Chopper golf cart is perfect for the biker that loves to golf.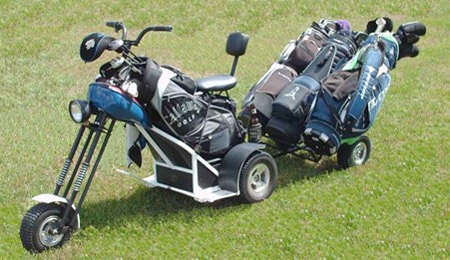 Batman Golf Cart
Tumbler inspired golf cart created by a serious Batman fanatic.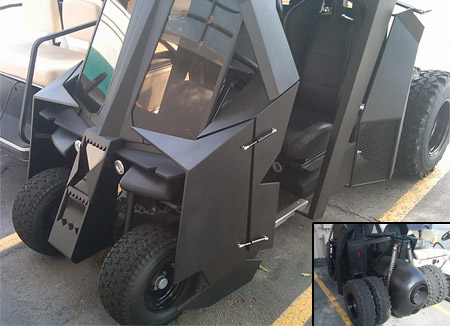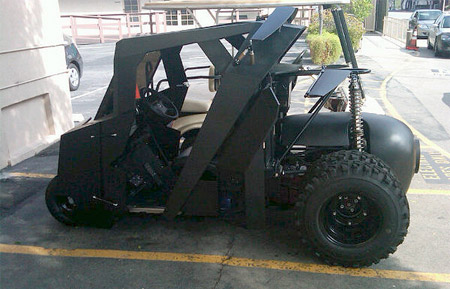 Also check out: Golf Cart Skateboard