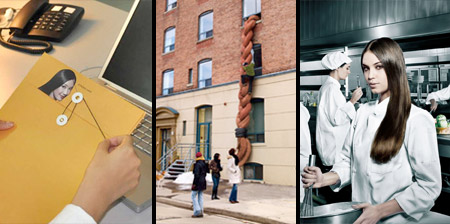 Collection of the most unusual and memorable advertising campaigns that cleverly promote hair care products.
Head & Shoulders Tear-Off Ads
Creative tear-off posters were placed on bulletin boards of the Szeged University of Science in Budapest, Hungary.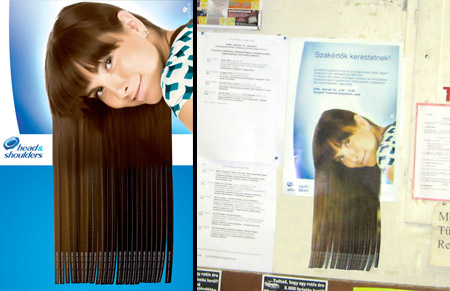 The woman's hair was die-cut in the billboard to capture the variations of Koleston colors through the view of the sea and skyline behind it.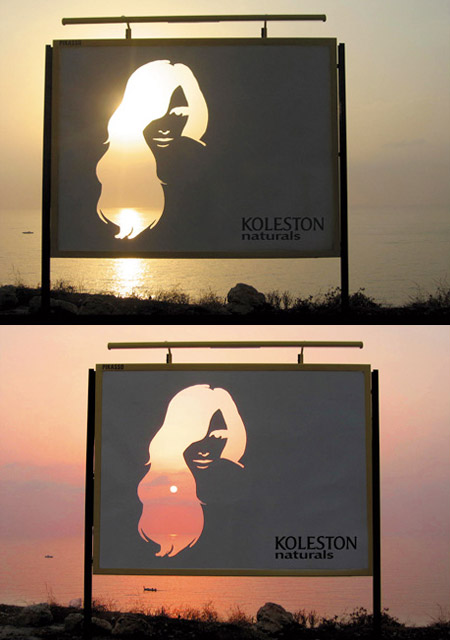 Pantene Salt Shaker
These clever salt shakers were placed in restaurants to advertise Pantene Pro-V anti-dandruff shampoo in Germany.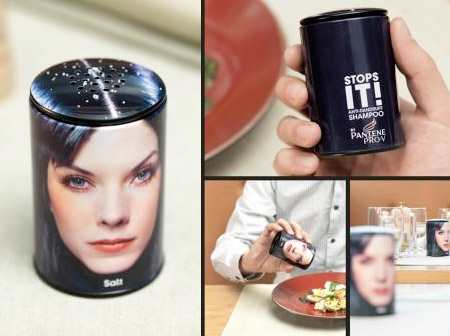 Pantene Smooth Hair
Slippery floor sign warns people that with Pantene, your hair could be so smooth, someone might accidentally slip if they step on it.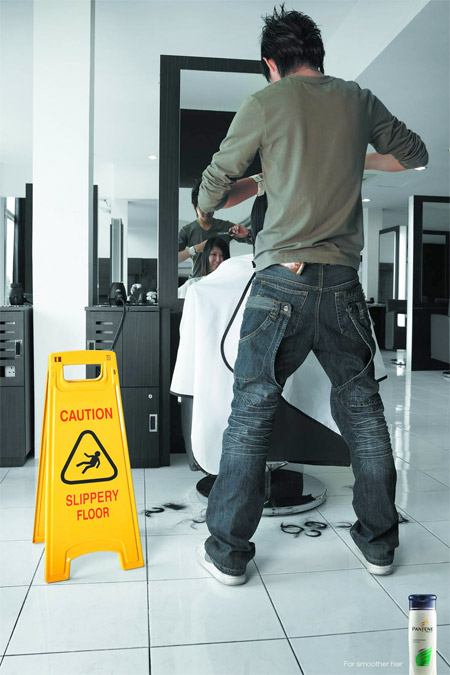 Pantene 3D Poster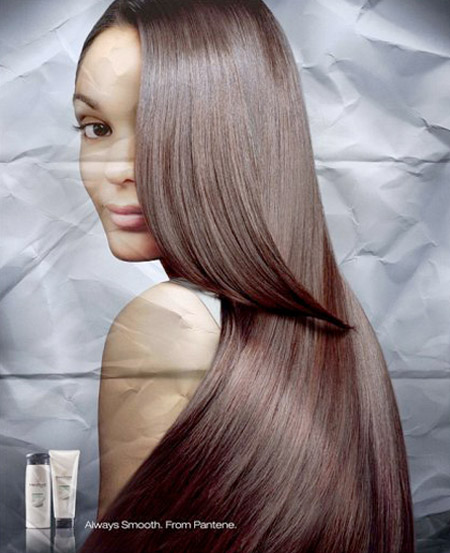 Pantene Door Handle
Each time the customer pulled the hair handle, the core benefit of Pantene shampoo was demonstrated.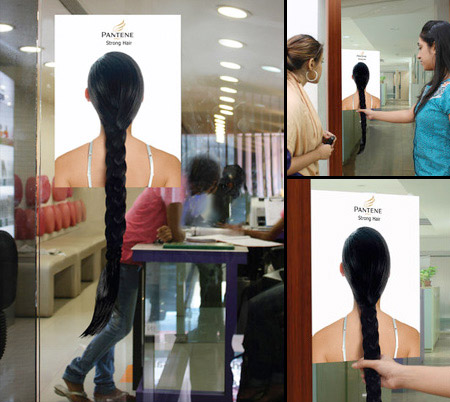 Head & Shoulders Magazine Cover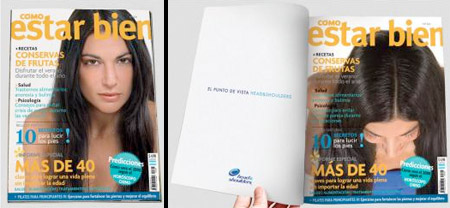 Head & Shoulders Escalator Comb
Creative sticker turned the end of an escalator into a hair comb.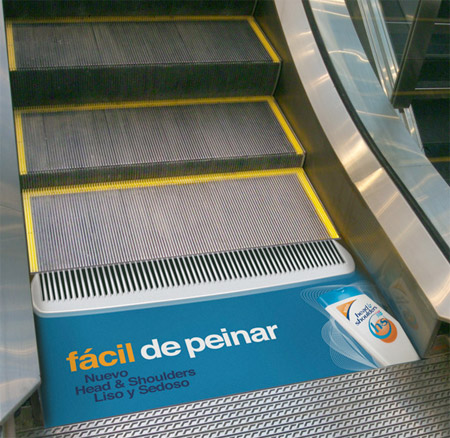 Koleston Brush
Clever print ads designed to promote Koleston hair coloring products.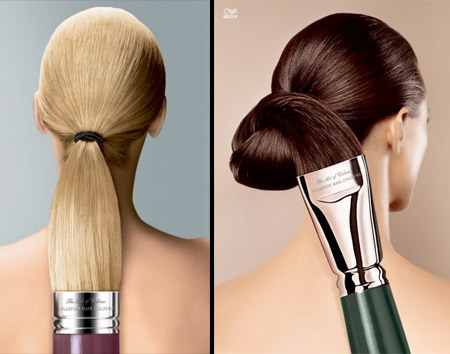 To demonstrate the benefits of Pantene shampoo, professional climbers climbed a giant ponytail attached to a building in Toronto.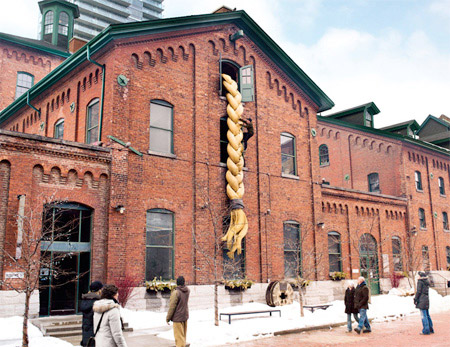 Head & Shoulders Photo Booth
Photo booth was setup to photograph and print out a bird's-eye view of the customer's head.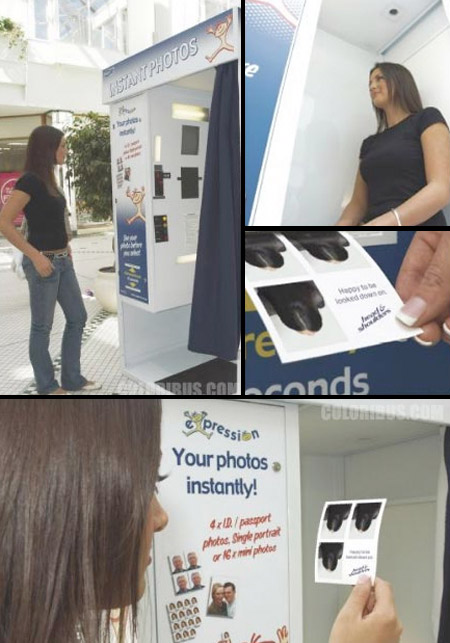 Pantene Hair Fall Control
Clever print ads promote Pantene Pro V hair fall control shampoo.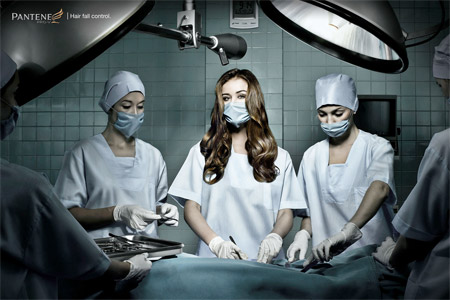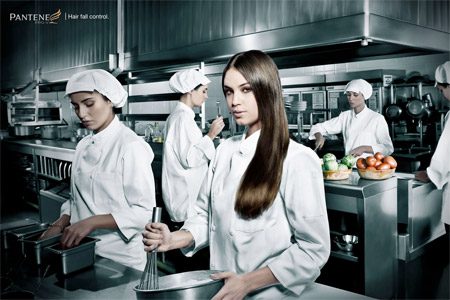 Pantene Envelope
Creative envelopes were designed to reinforce Pantene's strong hair equity and create buzz around the brand.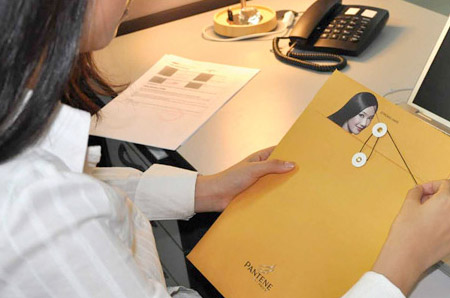 For more unforgettable ads, check out: 20 Brilliant Advertising Ideas