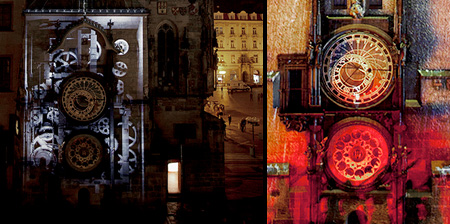 Companies like NuFormer and Macula are creating unique art installations by projecting videos onto buildings. This post showcases their best projects.
Madrid, Spain
3D projection by NuFormer turned the facade of the building into a giant soccer themed pinball machine.
Prague, Czech Republic
Cool video presentation by Macula during 600 year anniversary of the astrological tower clock at Old Town Square in Prague.
Amsterdam, Netherlands
3D projection on the side of the Beurs van Berlage in Amsterdam.
Hotel in Prague
Video mapping by Macula on the Hilton hotel in center of Prague.
Projection on Buildings
Showreel of NuFormer's high quality 3D video mapping projections.
Kazan, Russia
NuFormer was invited to do a 3D projection on the famous Theatre.
California, USA
NuFormer transformed a building into an old wall that later turned into an African jungle cabin and even later into a subway station.
Also check out: Horizontal Building Art Installation