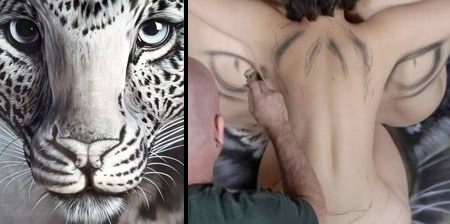 Craig Tracy creates amazing paintings by using naked people as his canvas.
South China Tiger
This body painting was created to help save the most endangered tiger in the world, as well as to celebrate the Chinese Year of the Tiger (2010).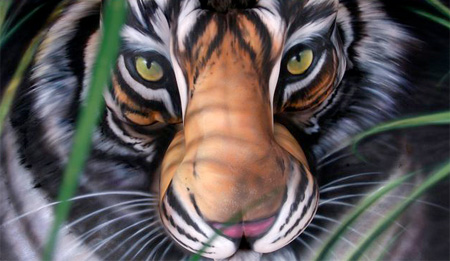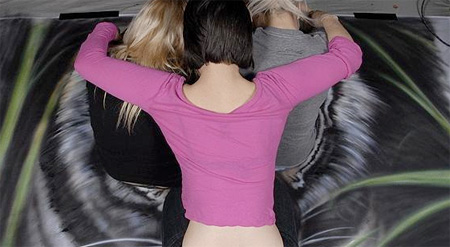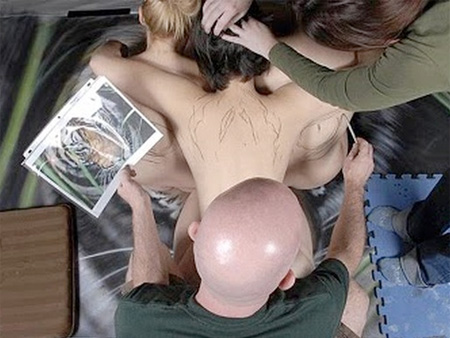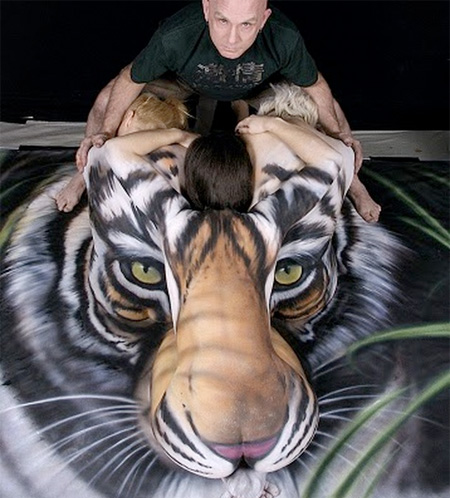 Panther
The artist realized that the human form and this magnificent Panther were meant to be paired. He visualized the backside of a shapely female and the Panther's face, together as one.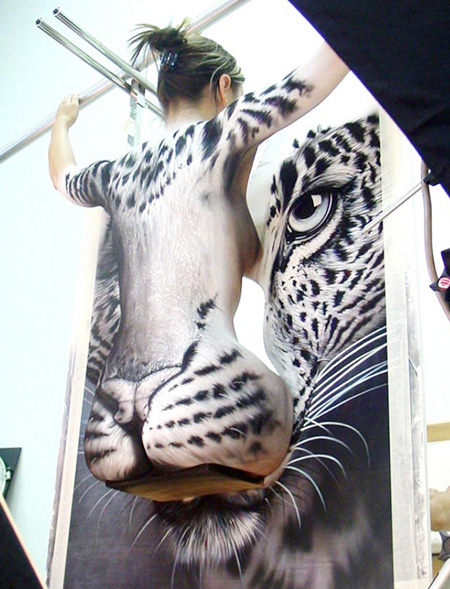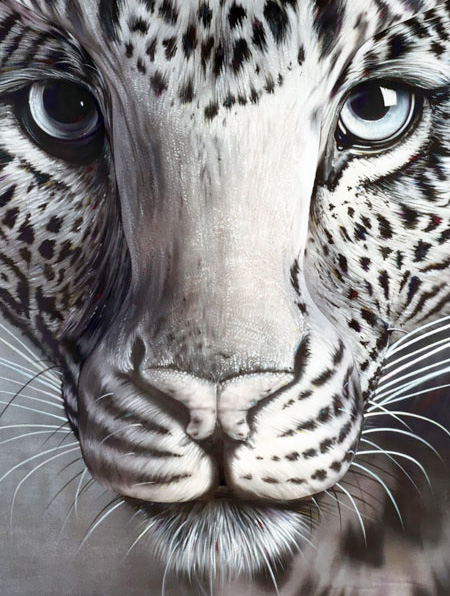 For more unique and creative art, check out: Animal Hand Paintings