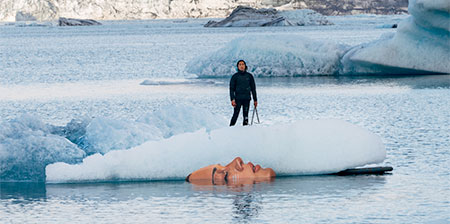 Beautiful artworks painted on icebergs freshly broken off from a nearby glacier remind people about the consequences of global warming.
Melting iceberg art by talented street artist Hula will forever disappear after only a few weeks because of the rising sea levels and climate change.

Murals painted with oil paint on mounted transparent acrylic sheets.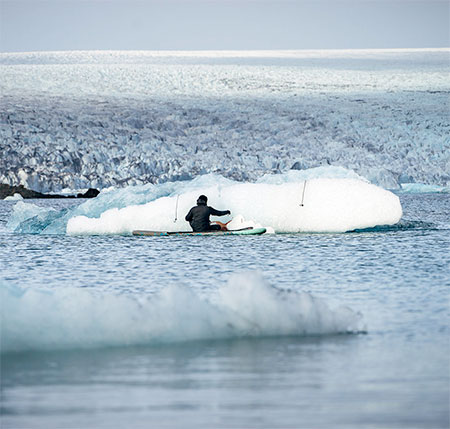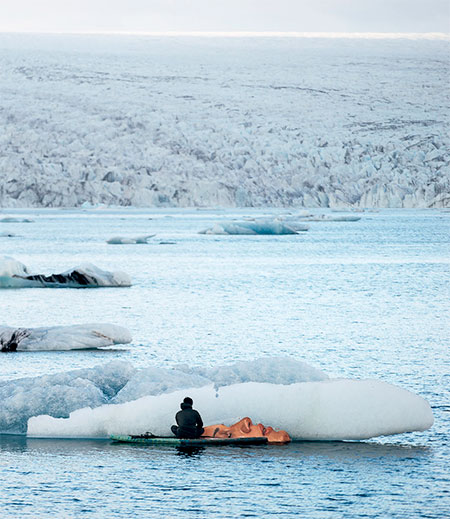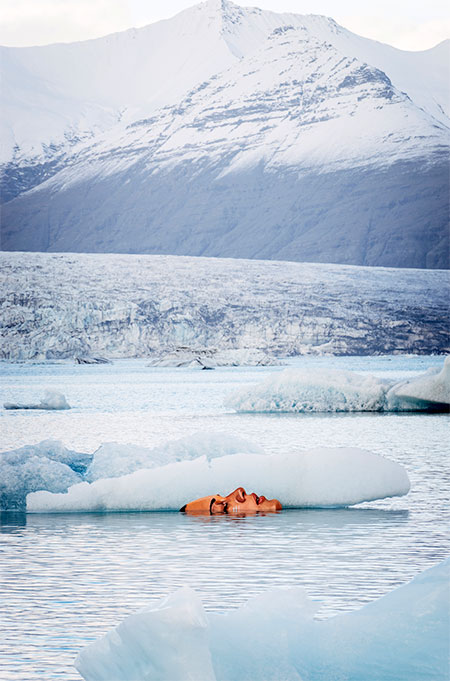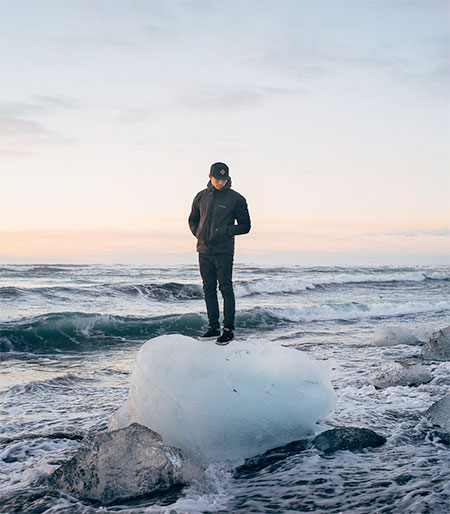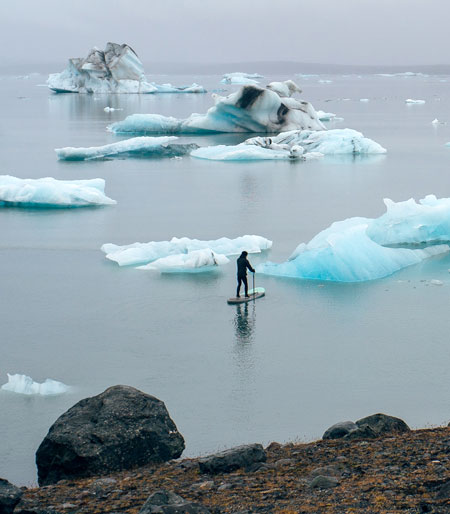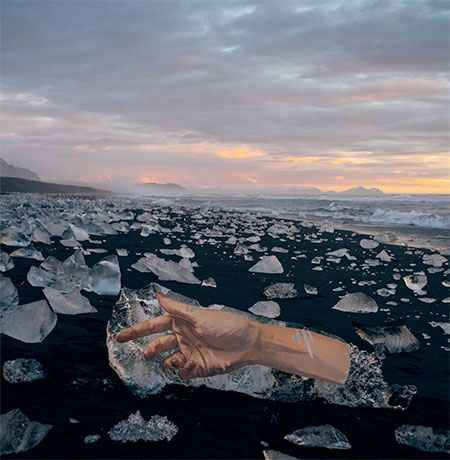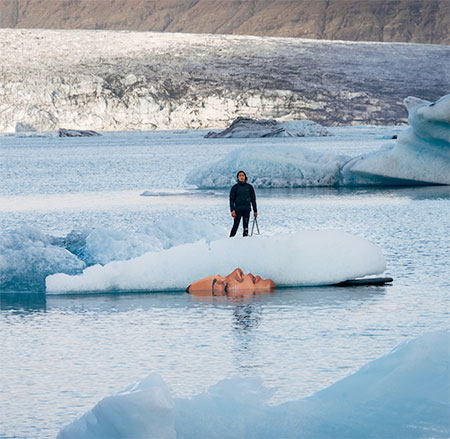 Also check out: Realistic Finger Paintings of Icebergs