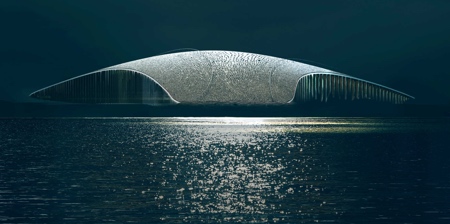 Unique modern building designed to look like the tail of a giant whale will be constructed 300 km North of the Arctic Circle in Andenes, Norway.
"The Whale" building project by Dorte Mandrup hopes to become a world class tourist attraction and a great place to spot real whales.

Whale tail shaped building with large windows has plenty of space for art exhibitions, offices, cafes and stores.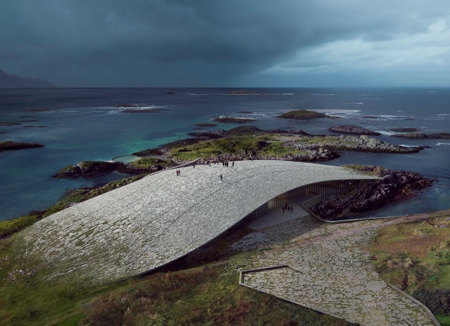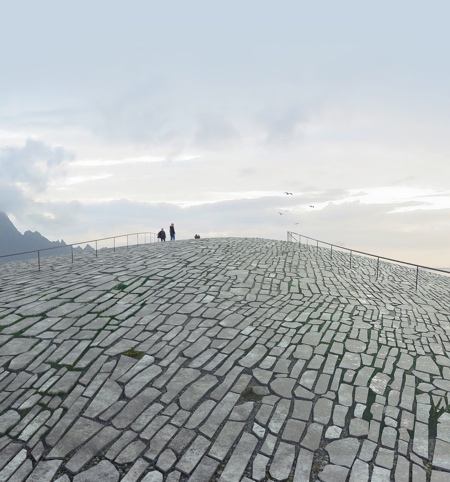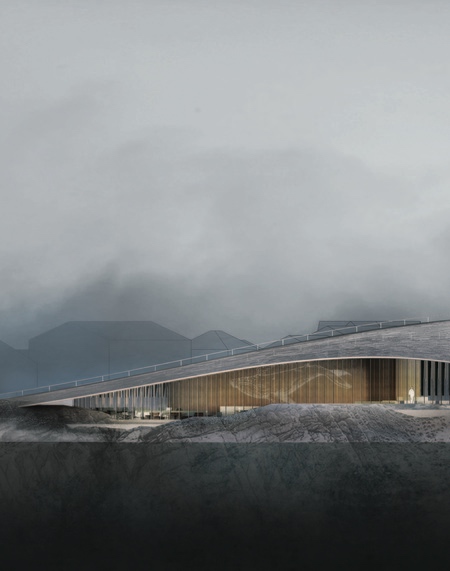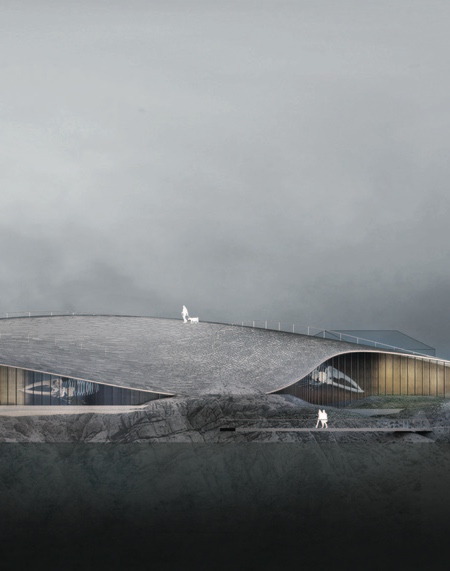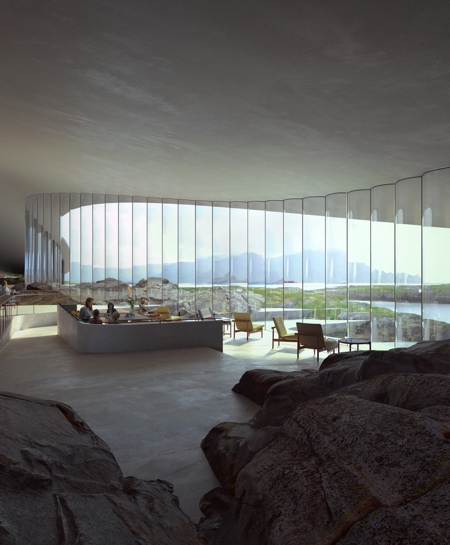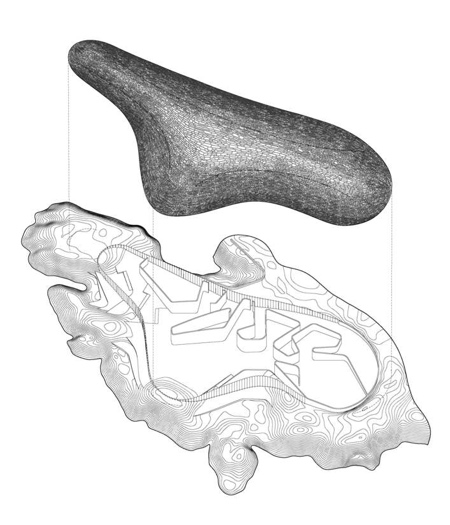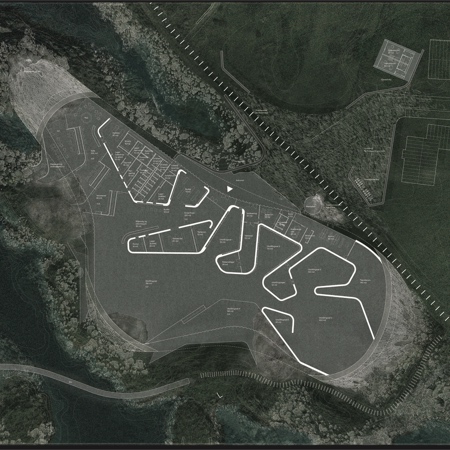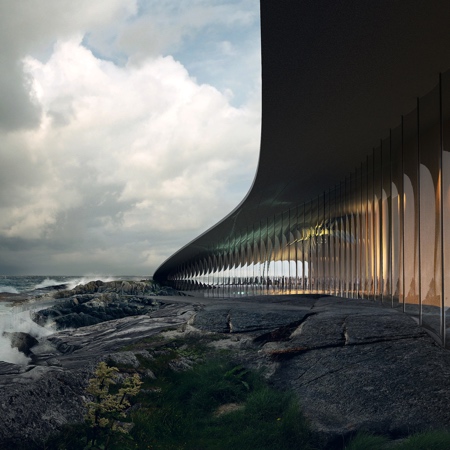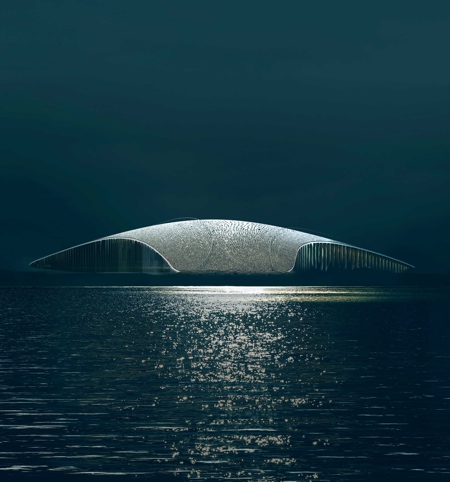 Also check out: Wave Building