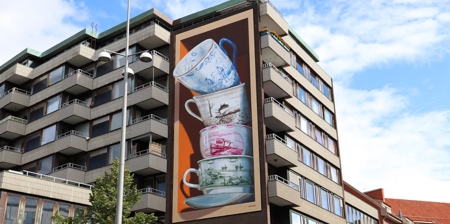 Creative optical illusion 3D artwork of falling stacked tea cups painted on the side of an apartment building in Helsingborg, Sweden.
"Shattering" 3D Tea Cups painted by anamorphic street artist Leon Keer.

3D Effect is only visible from one specific viewpoint.

Leon Keer app connects Augmented Reality with the 3D art.

Scan the painting with your phone to see it come to life.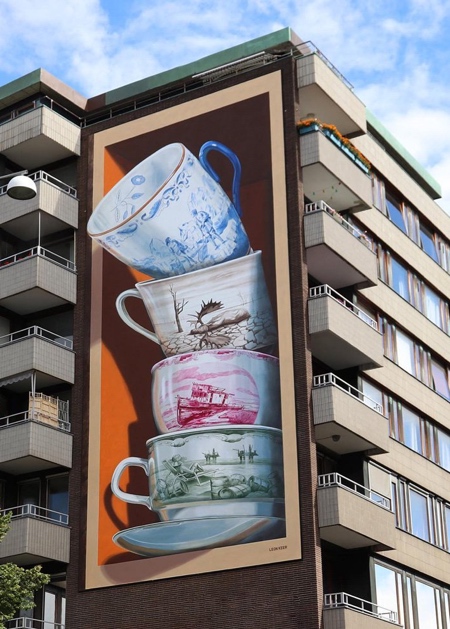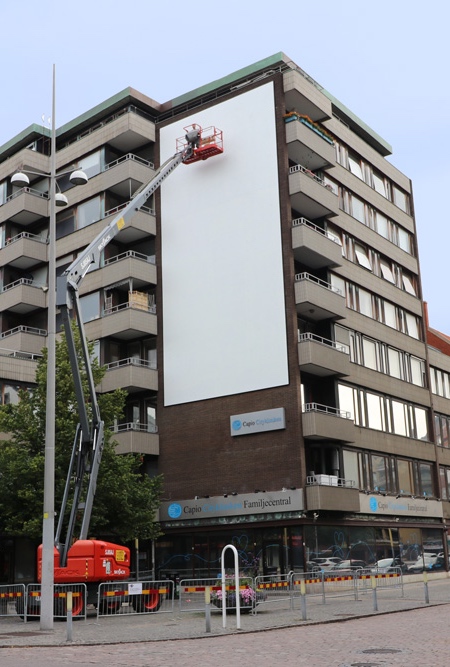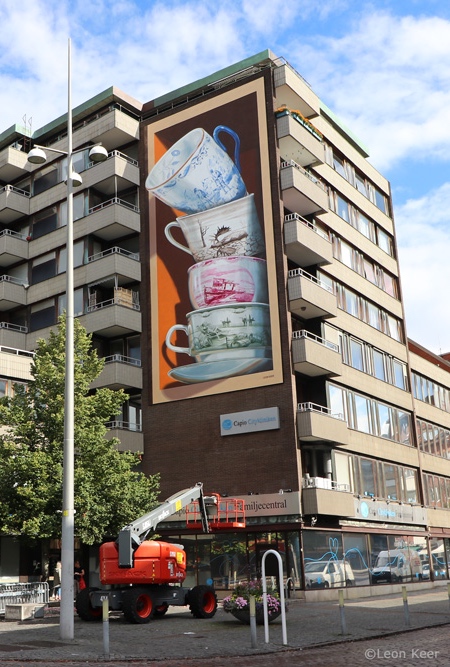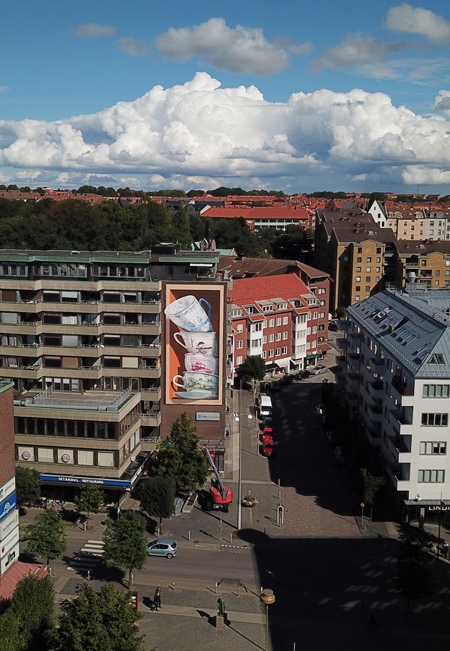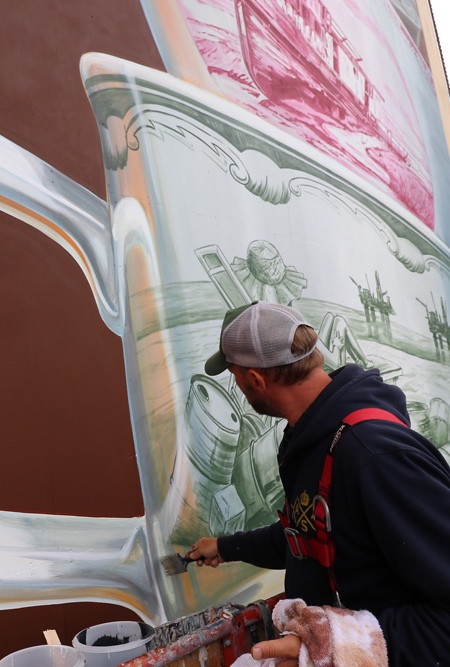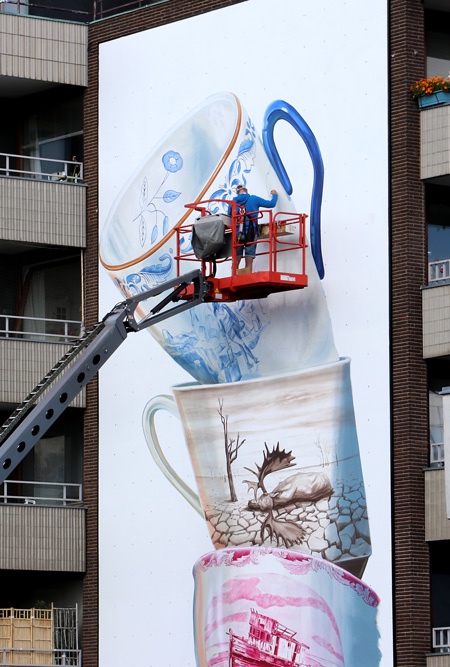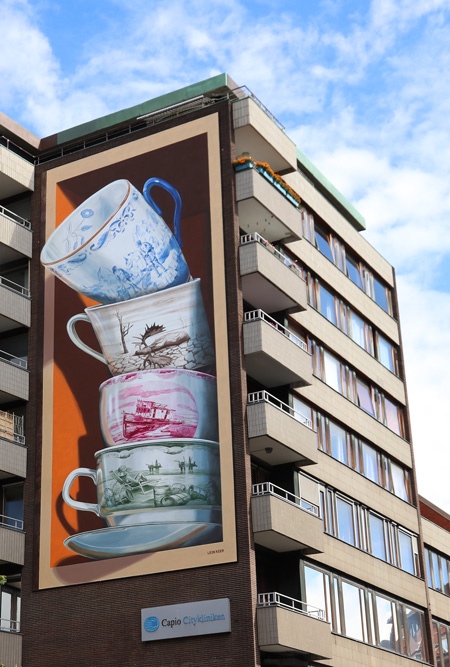 Also check out: 3D Street Art House