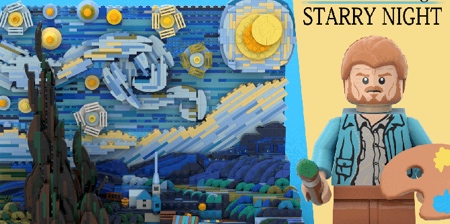 Vincent van Gogh's iconic 1889 painting "The Starry Night" has been turned into three-dimensional plastic bricks LEGO art set.
LEGO Starry Night 1552-piece set created by Truman Cheng comes with Vincent van Gogh minifigure painting his "The Starry Night" mini-painting.

Official version of LEGO Ideas Starry Night set is in development.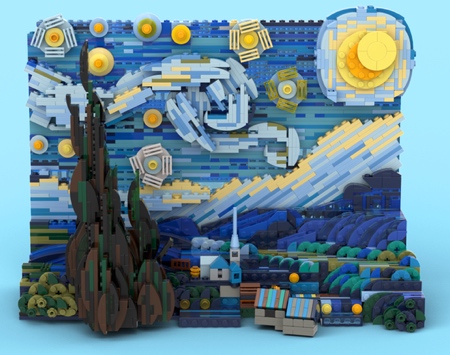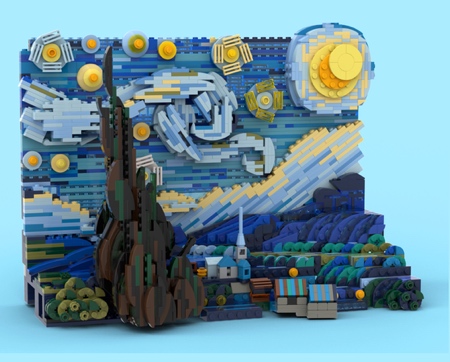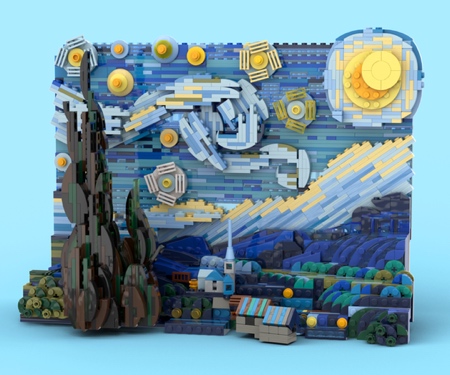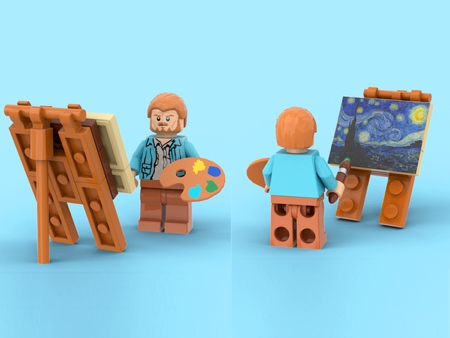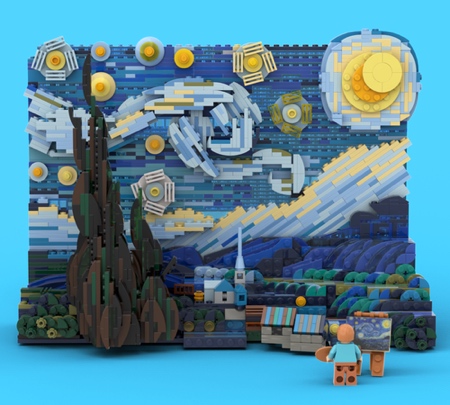 Also check out: LEGO The Great Wave