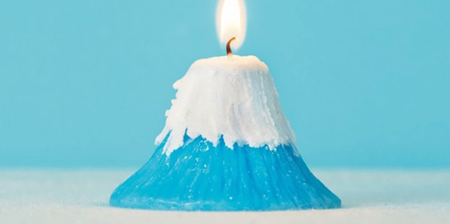 Nature inspired candle designed to look like Mount Fuji, the iconic mountain located on the island of Honshu in Japan.
Mt. Fuji Candle features heart-shaped cherry blossom in the crater, which gives off a cherry blossom fragrance.

Fuji Mountain shaped candle is blue and white in color, with the white representing the snow at the mountain's summit.

Display the Mount Fuji Candle on a coffee table or a bookshelf and bring a piece of Japan into your home.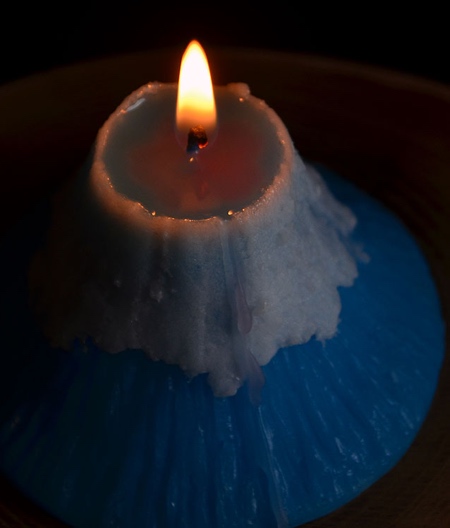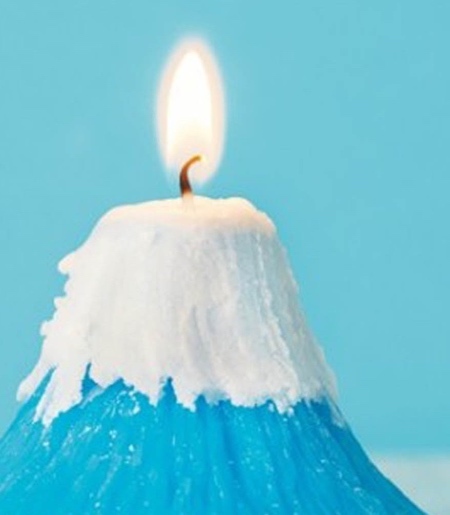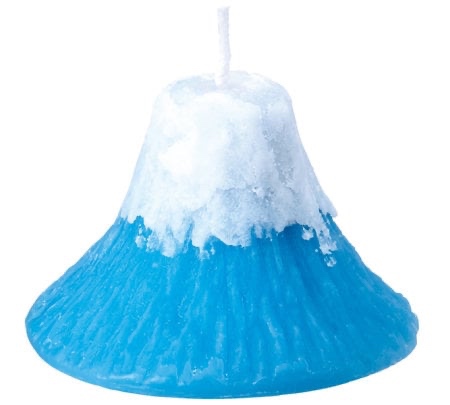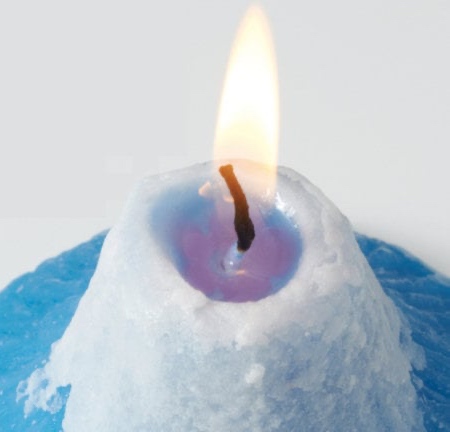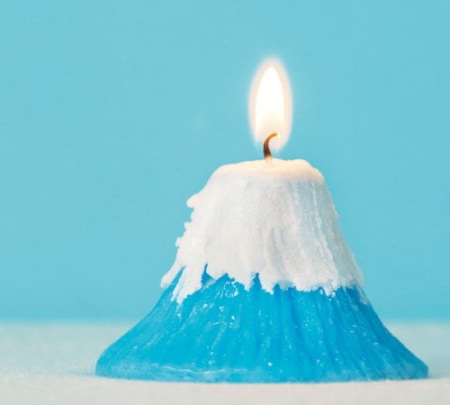 Also check out: FUJI Soy Sauce Packaging