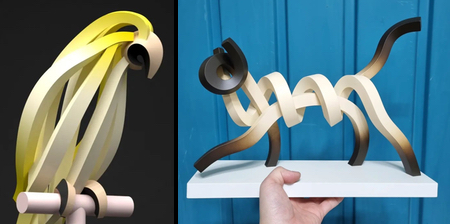 Creative three-dimensional spiral animal sculptures made out of twisted resin and stainless steel metal.
South Korean artist Lee Sangsoo creates metal animal 3D sculptures, which include swans, cats, flamingos, parrots, and pigs.

Unique animal sculptures are inspired by the drawings of Pablo Picasso.

The use of delicate and complementary shades creates a three-dimensional effect that brings the animals to life.

Cool sculptures are often called "drawings in the air" because of their minimal and elegant profiles.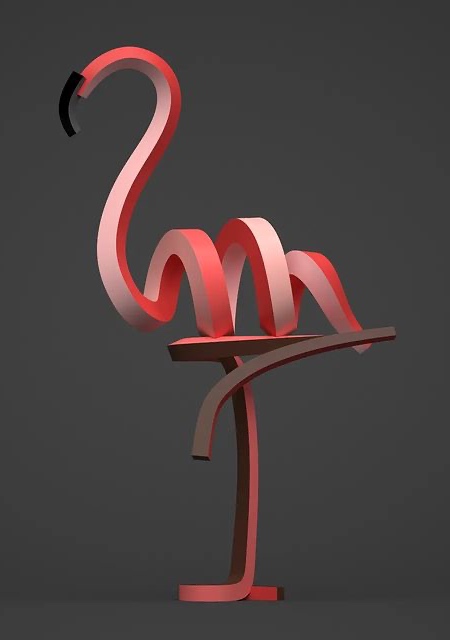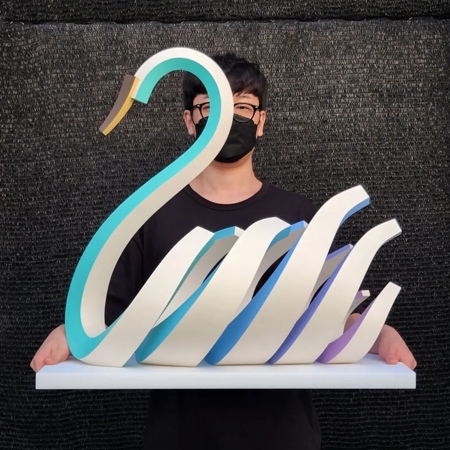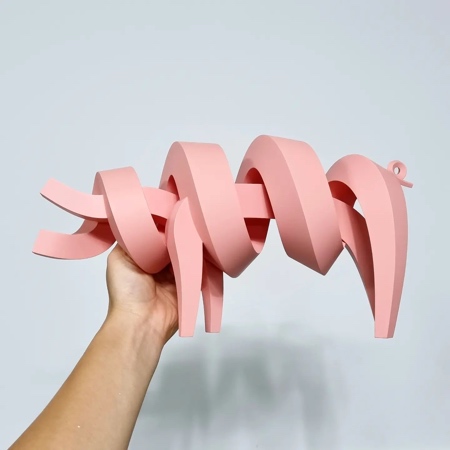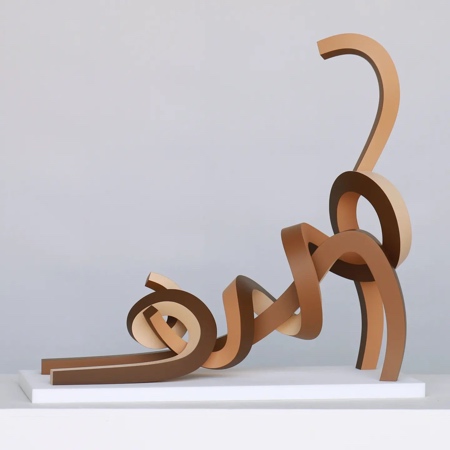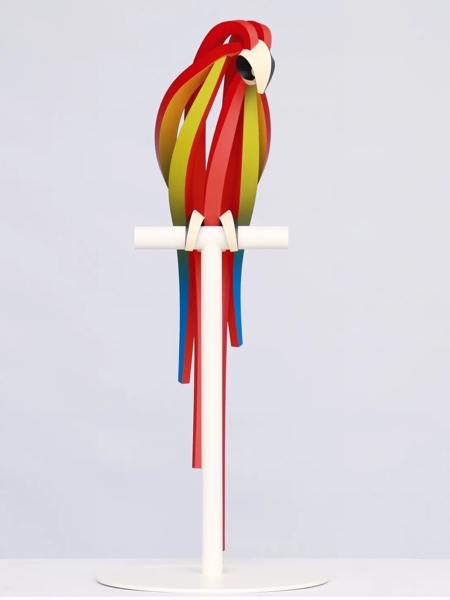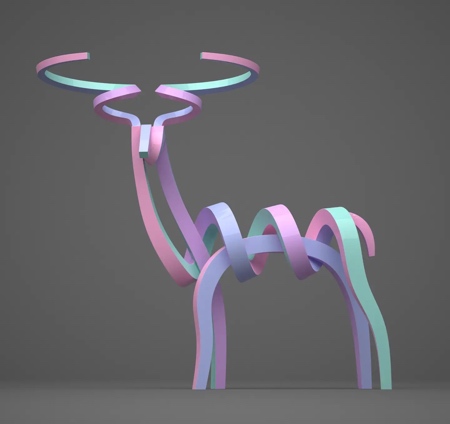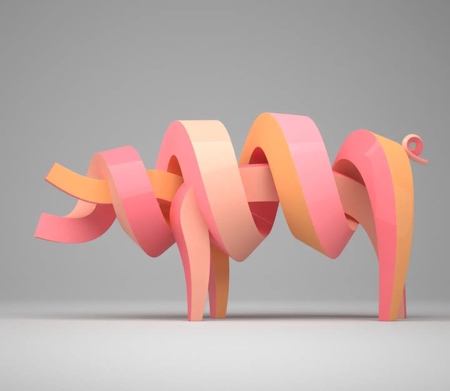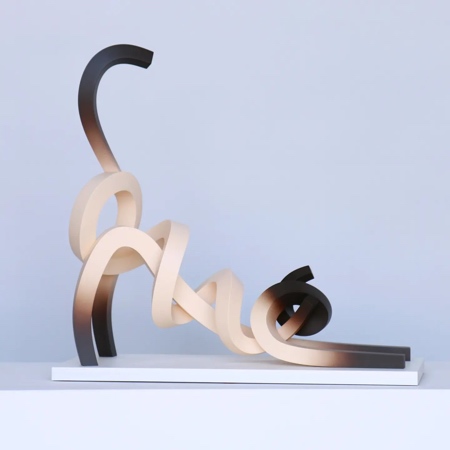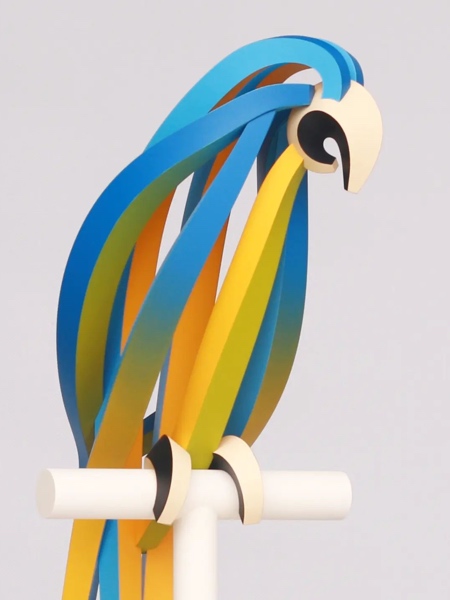 Also check out: Sliced Metal Sculptures