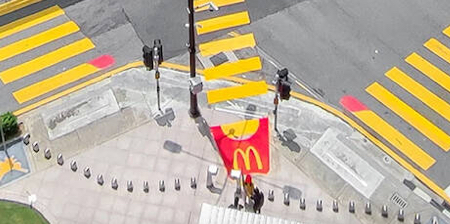 Unusual pedestrian crosswalk designed to resemble iconic McDonald's fries leads people straight to the McDonald's fast food restaurant in Malaysia.
Pedestrian crossing in the heart of the Golden Triangle, Kuala Lumpur's main shopping district, cleverly transformed into giant McDonald's Fries.

The crosswalk project by Leo Burnett took seven months to complete and is part of McDonald's 40th anniversary in Malaysia.

McDonald's Fries Crosswalk is a brilliant example of creative marketing that captures the public's attention.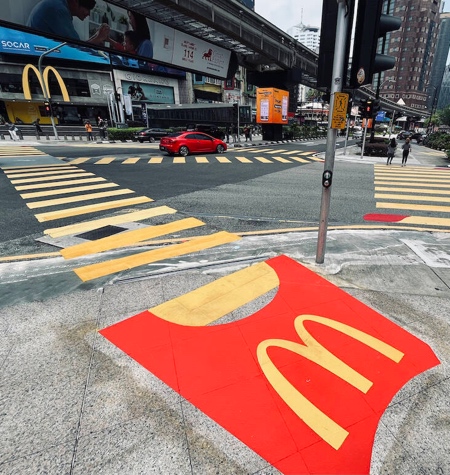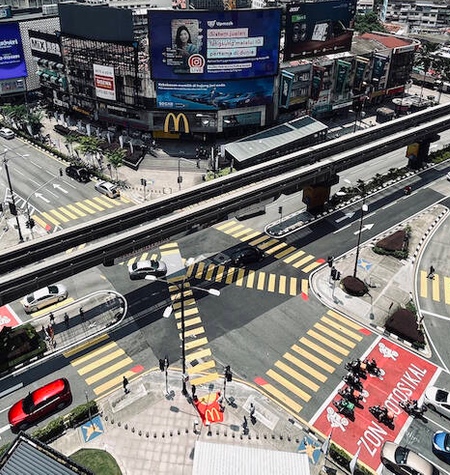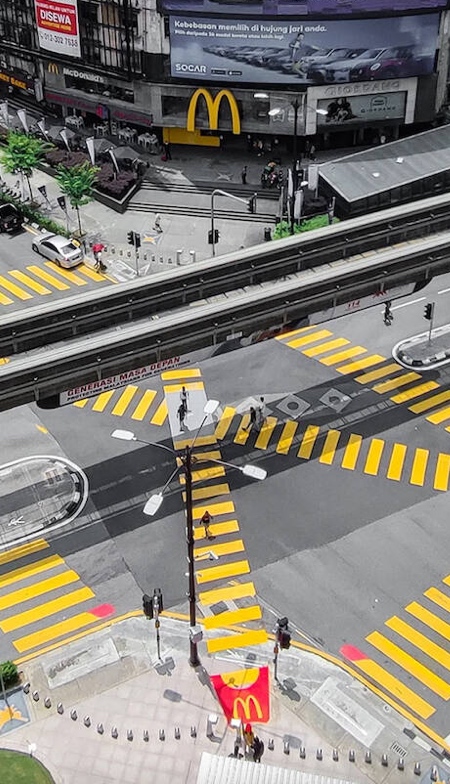 Also check out: McDonald's Fries Bed