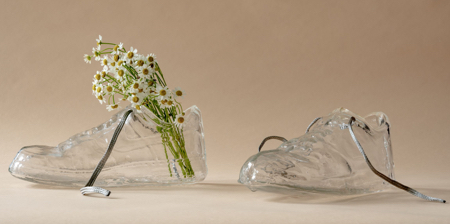 Beautiful and creative shoe vases made by casting actual sneakers found on the streets in New York City.
Series of cool limited edition "Sneaker Vases" created by talented American glass blower Deborah Czeresko for Colony.

Each sneaker shaped vase is unique and comes with a matching shoelace.

Glass Sneaker Vases are the perfect blend of modern street fashion and art.

Display glass shoe vase on your bookshelf or use it as a centerpiece.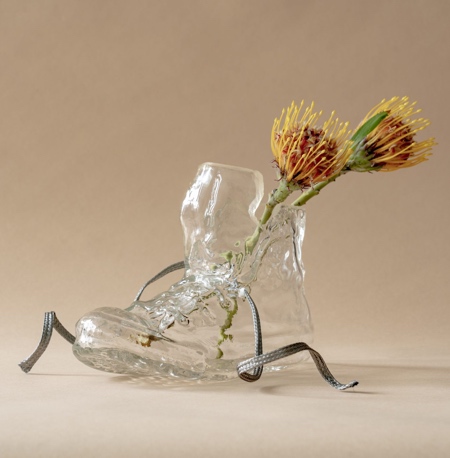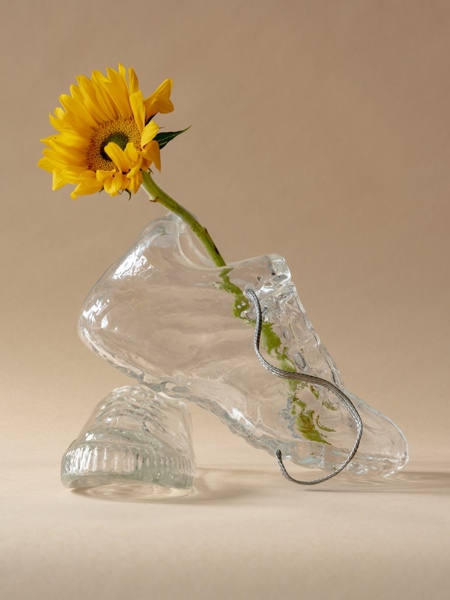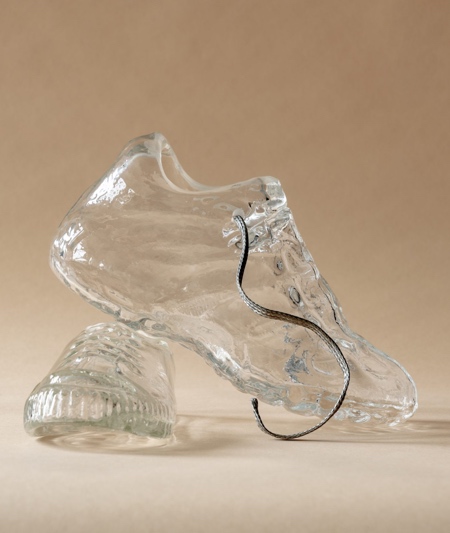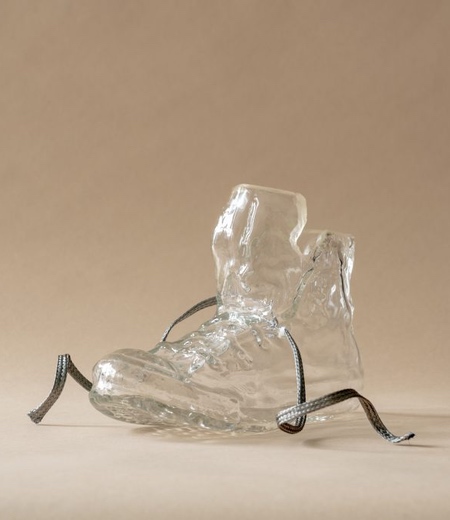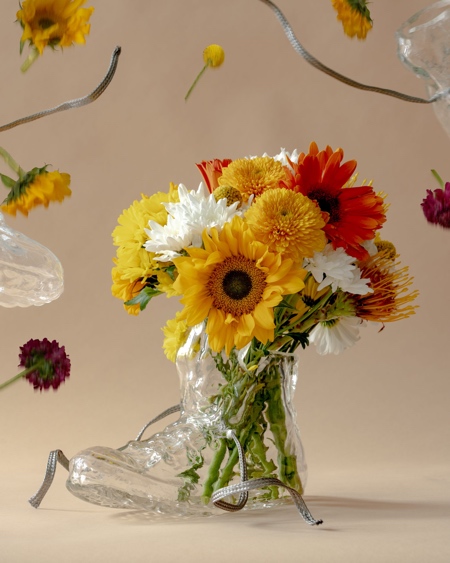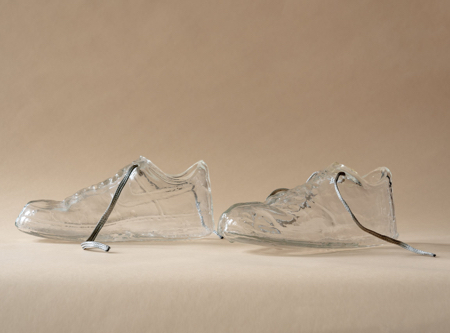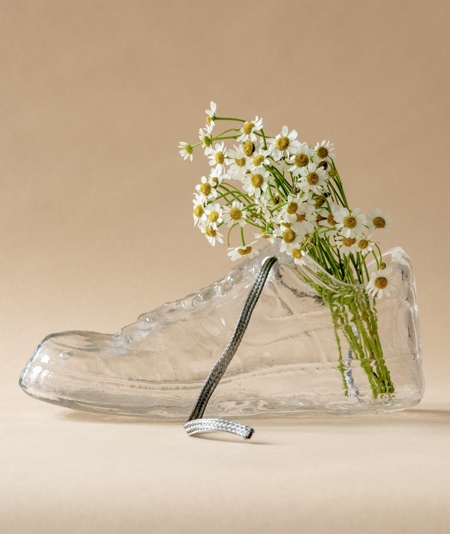 Also check out: Floating Vase