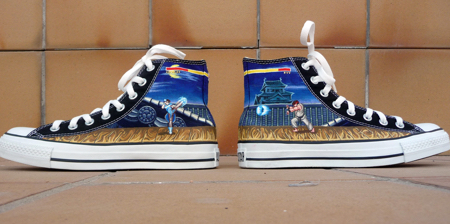 Converse sneakers customized with 8-bit pixelated 1991 graphics from classic video game Street Fighter II.
"Street Fighter Converse Shoes" hand-painted by Maya Pixelskaya feature popular characters, Chun-Li and Ryu, battling each other on a rooftop.

Iconic piece of Street Fighter gaming history painted on Converse high-tops.

If you're a fan of video games, enjoy these custom Street Fighter sneakers.

The fight between Ryu and Chun-Li continues… on Street Fighter shoes!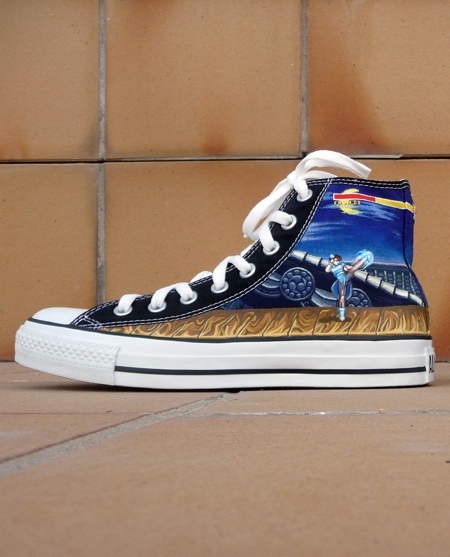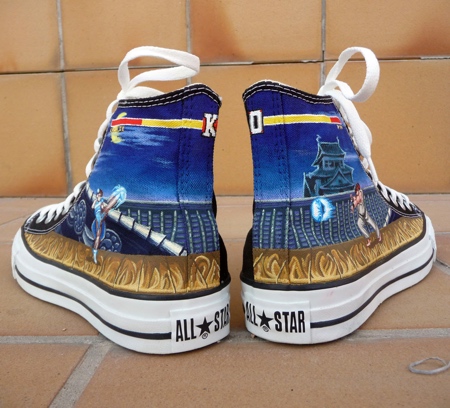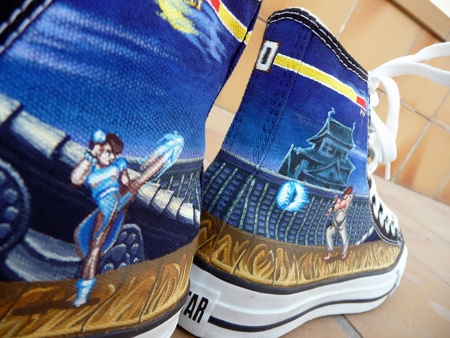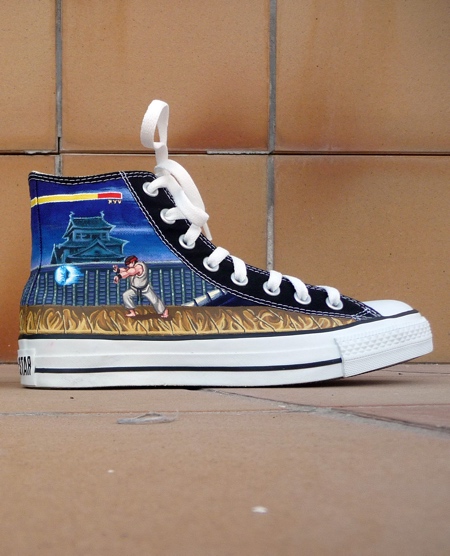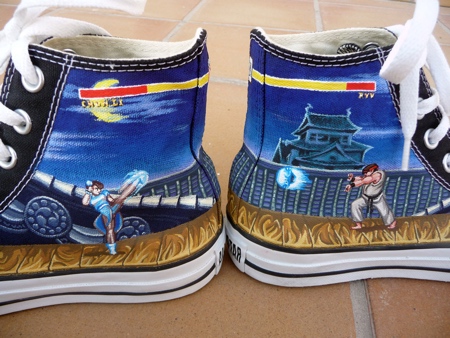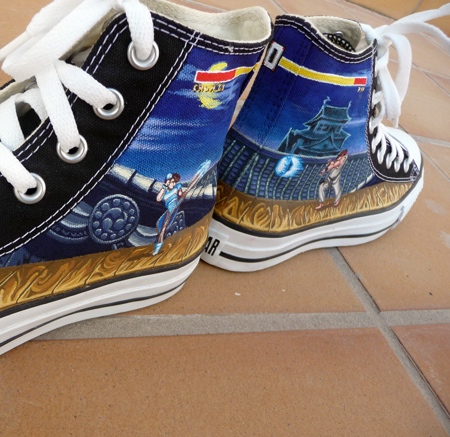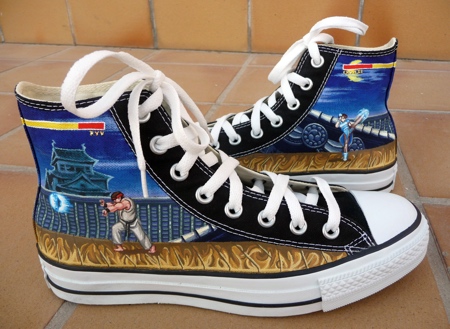 Also check out: Super Mario Shoes