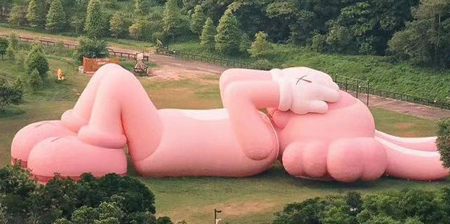 Inflatable version of KAWS ACCOMPLICE sculpture with pink bunny ears placed at the Prambanan Temple park complex in beautiful Indonesia.
Giant pink character blends contemporary art with ancient architecture, inviting contemplation on the interplay between tradition and modernity.

KAWS:HOLIDAY by Brian Donnelly takes center stage against the backdrop of Prambanan's historic Hindu temples.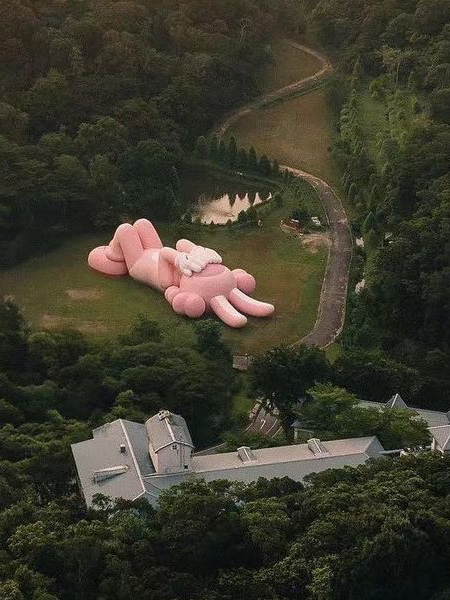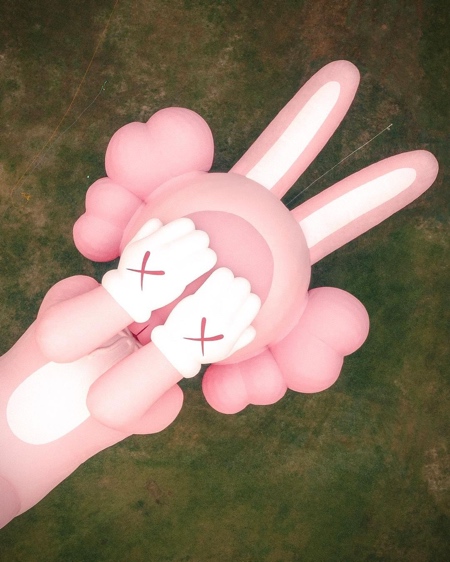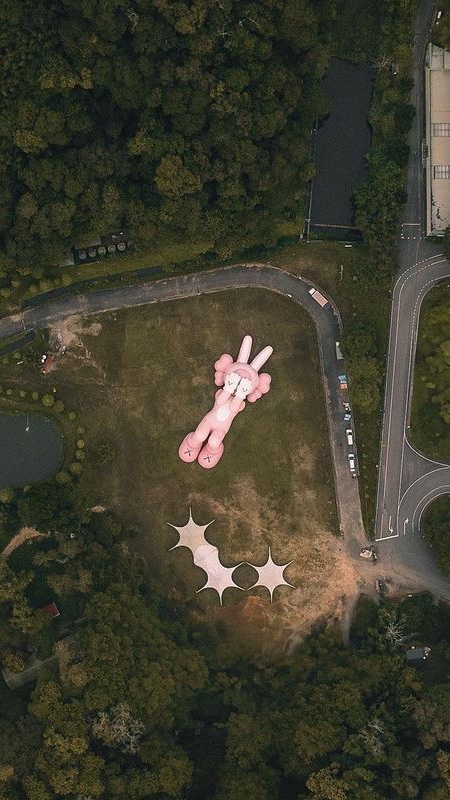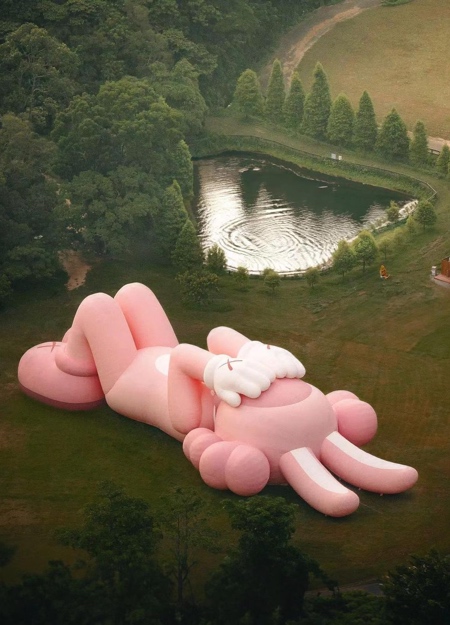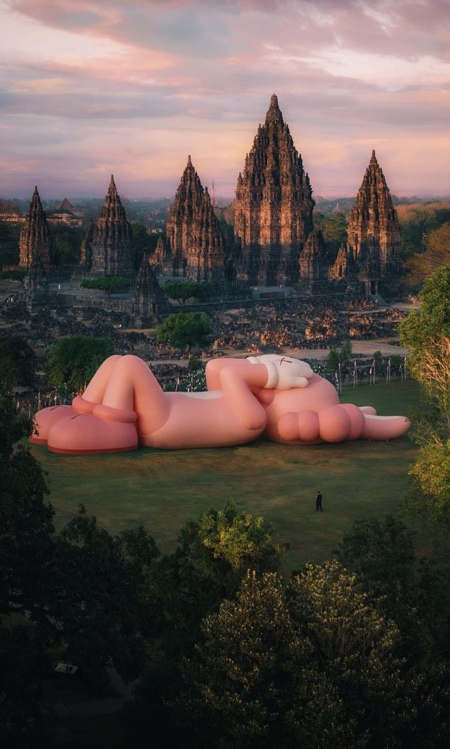 Also check out: Giant Hands in Venice