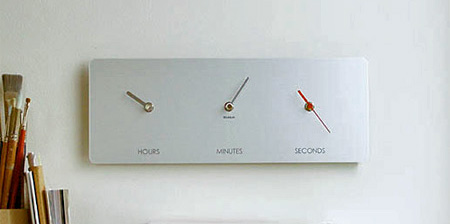 Today we showcase our favorite examples of unusual clock designs.
Directors Edition Digital Alarm Clock
And Cut! For all you aspiring directors, movie freaks, and people just interested in funky looking clocks, Chinavasion presents this director's clapper-board shaped alarm clock. Looking and acting exactly like a director digital slate, this cool looking desktop accessory displays the date, and the time all the way down to deci-seconds. [order]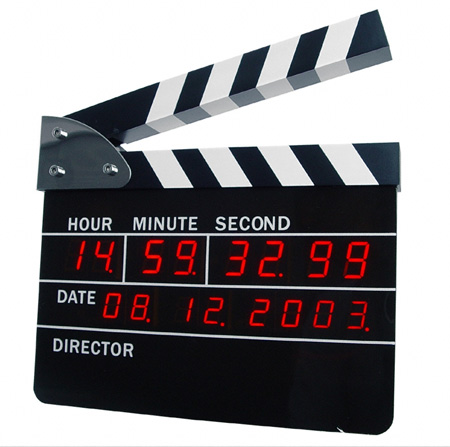 Digimech Clock
Numbers are printed on vertical sliders and only reveal themselves when shifted into perfect alignment with the 'display box'. When not aligned they look like random, alien forms.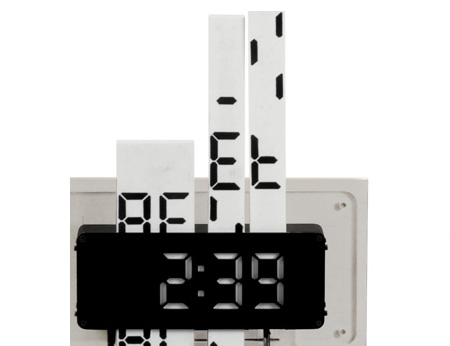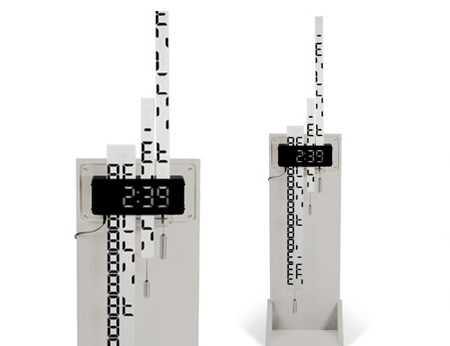 Wood Plinth Clock
A slice of natural acacia with a clear lacquer finish.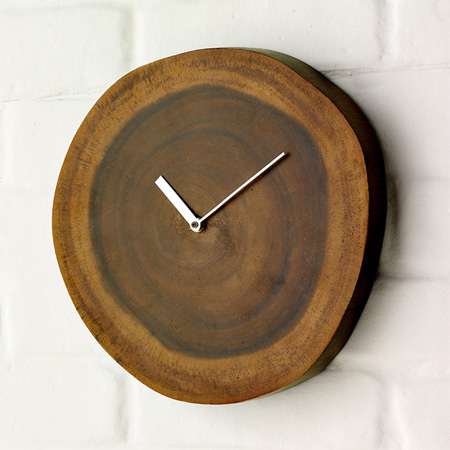 TimeSphere Wall Clock
Gideon Dagan's clock captures the essence of pure, minimalist design. A seemingly gravity-defying ball travels around the dial to mark the time, creating an eye-catching illusion.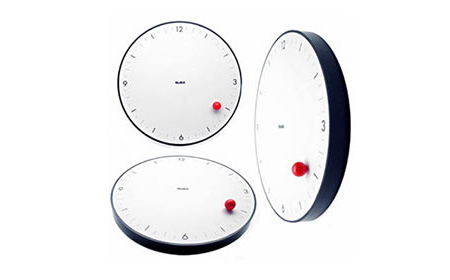 Orbit Clock
With its original elliptical hands this clock changes shape like a satellite changes orbit. Every minute of every hour orbit creates a new shape on your wall.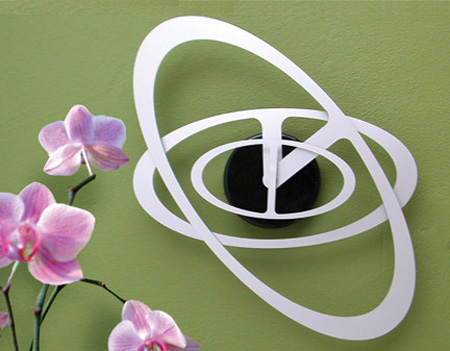 Retro Flip Down Clock
Retro and incredibly slick looking gear operated metallic flip down clock for adding flair to any desktop or table. A true eye catcher, this retro designed timepiece will accurately tell the time all day long.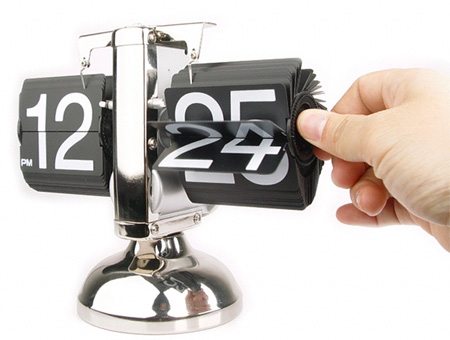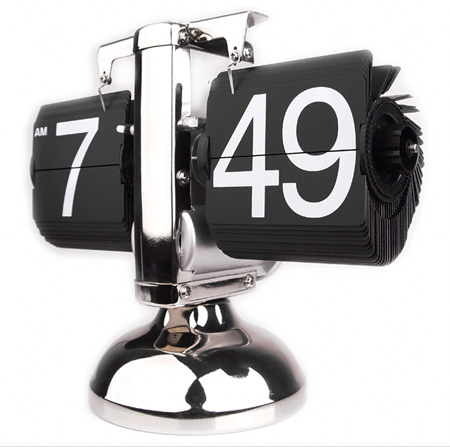 Tubes Clock
The Tubes Clock is a beautiful novelty clock that is a masterpiece of engineering, six tubes on a crafted wooden base, shows the time in red LED, simply stunning.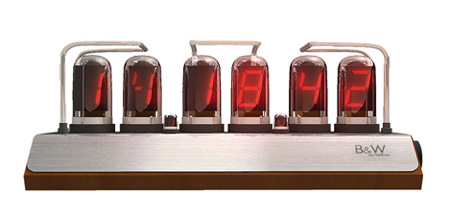 Tik Tak Clock
Clock designed by Miriam Van Der Lubbe and Niels Van Eijk: "I wanted to express time differently – with a decorative impact as well as a practical function. The powder coated shades of grey give depth to the piece, whilst the red second hand emphasises time's continual movement."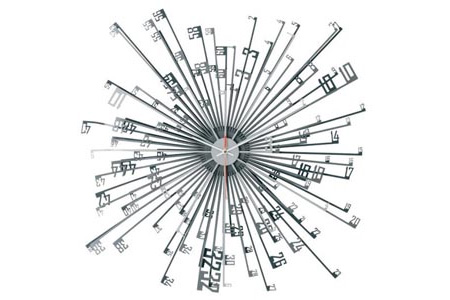 Lunar Eclips Clock
Solar and Lunar Eclips are such rare natural occurances that often leave us in awe.  Wouldn't it be great if we can repeat this uncommon phenomena every hour in our own room?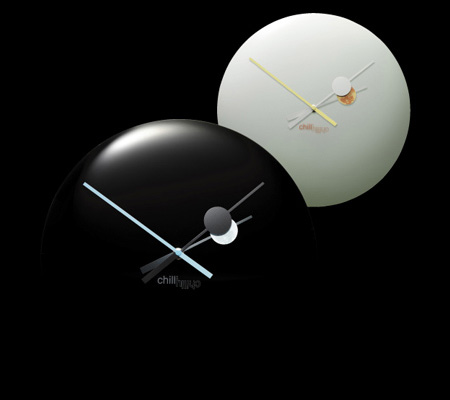 Doing Time Clock
"Doing Time" makes reference to the scratched wall notations of a prisoner who uses mark making to denote the passing of time in order to preserve his humanity.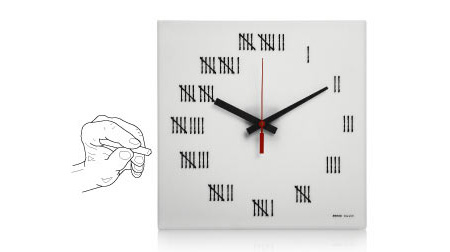 Book Table Clock
Put this table clock with your books and create the illusion.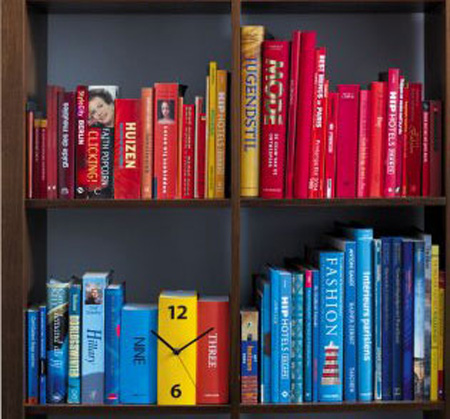 rnd_time Infinite Wall Clock
The most unusual feature of this clock lies in its entirely random application to the wall, hence the name "rnd_time", where "rnd" is used to indicate the random factor. Each cube is made in nylon plastic, one cube for each hour, another to house the clock hands and battery.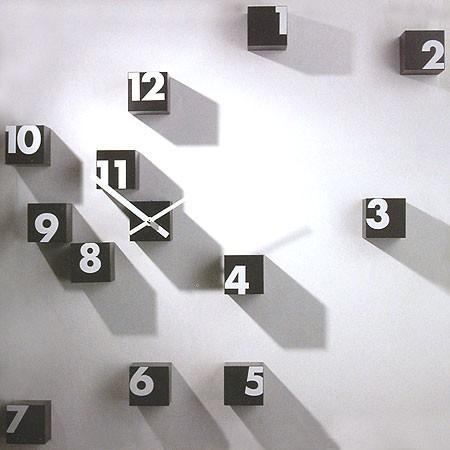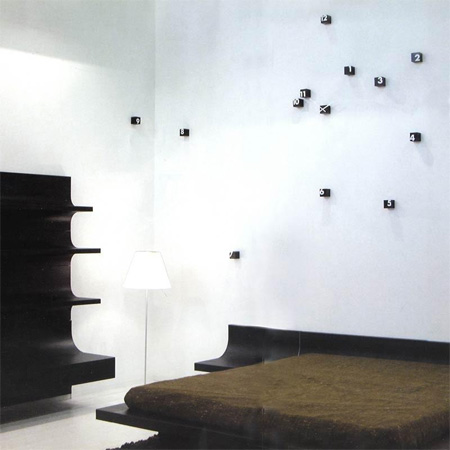 The Rim Clock
The Rim Clock turns all that you know about clocks inside out. Instead of staying put and pointing to numbers like the hands of other, more well-behaved clocks, the hands on the Rim Clock are actually protrusions that go around the outside and point to the wall.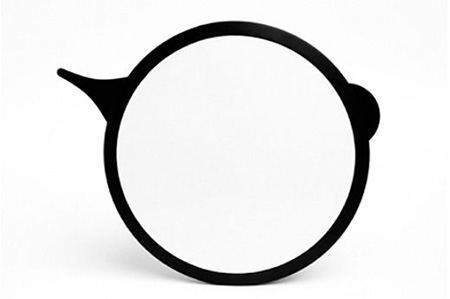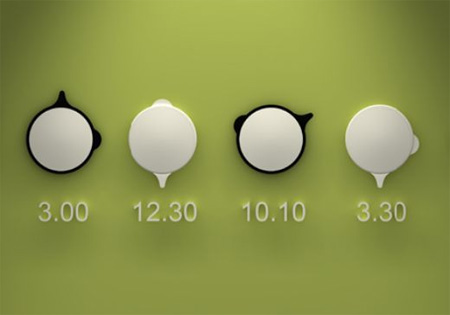 Decode Clock
What time is it? The numbers immediately become apparent when the minute hand intersects with the codes.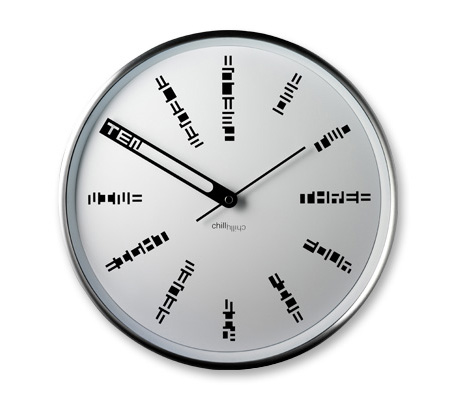 Silver Spike Clock
Contemporary clock by Nextime which is aptly named the Silver Spike Clock. The clock features a 12 arm design and matching silver hands.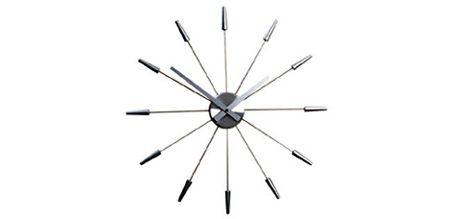 Just a Moment Clock
By creating a sequence of analog hours, minutes and seconds, the 'Just a Moment' clock both allows us to focus on each chronometric subdivision and forces us to reconsider the familiar angular relationships and shapes of a concentric clock's hands. Wall-mountable.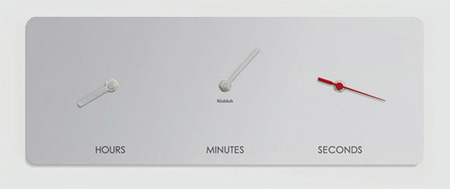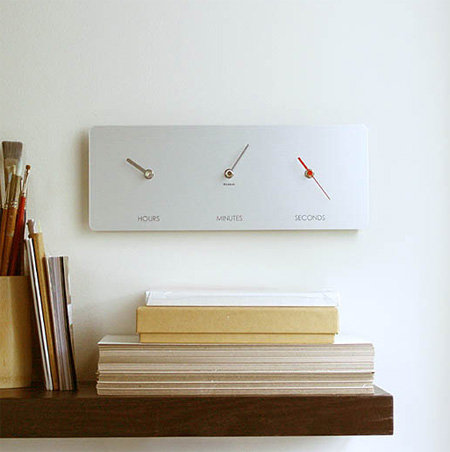 White Matrix Wall Clock
White Matrix Wall Clock is the first world time clock with five displays using the atomic signal from DCF-77, the atomic clock radio station located in Frankfurt, Germany. Not only is the time shown extremely accurate but all five times are synchronized.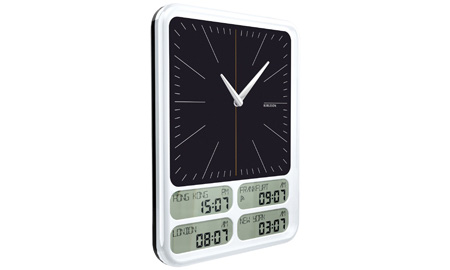 Dali Clock
Inspired by Salvador Dali's surreal paintings, the Dali clock by Chillichilly is perfect compliment to those days when you want to watch time melt away.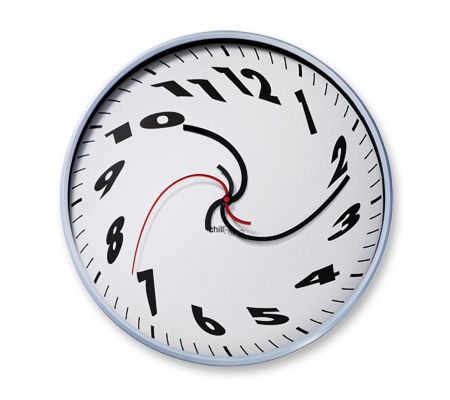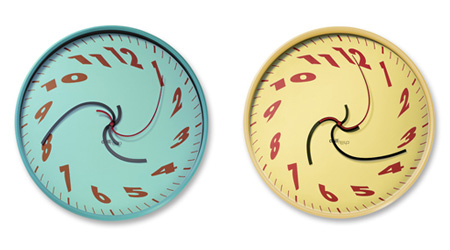 Time Flies Clock
"Time Flies" are a random congregation of domestic pests who organize themselves in a way which makes them useful by demarcating the twelve numbers of the clock.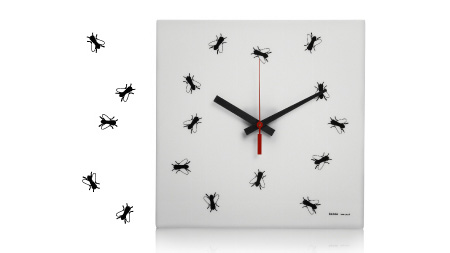 Also check out: Top 10 Brilliant Watch Designs