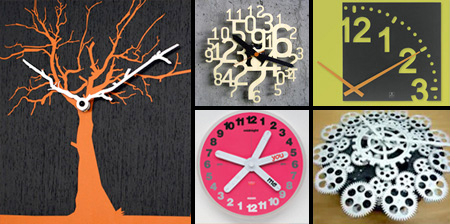 Modern clocks and creative clock designs from all over the world.
Pong Clock
While this game of Pong randomly plays, the so called 'players' score the time. The left player scores the hours, and the right player scores the minutes.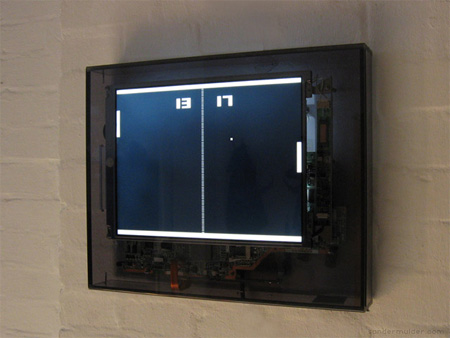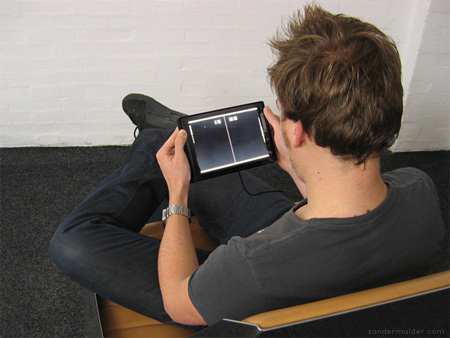 Tic Clock
This creative modern clock incorporates your wall into its design.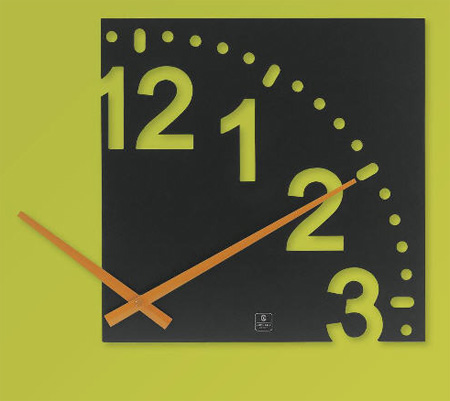 Gear Wall Clock
Beautiful 16″ gear wall clock has more than 50 gears running.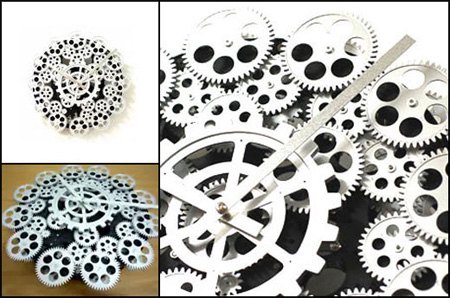 Tubular Time Clock
Time is displayed on the Tubular Time Clock in phrases such as "quarter past four" and "five minutes past six" instead of numbers.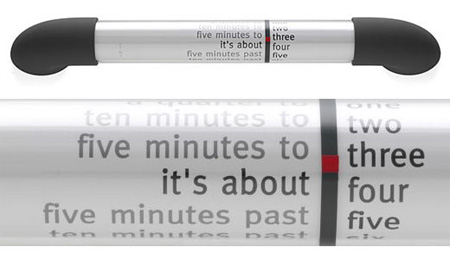 Alarm clock that wakes you up with the smell of cooking bacon.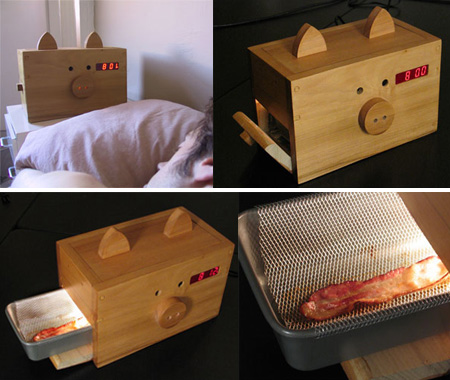 CD Shelf Clock
Modern LED clock big enough to hold your CD collection.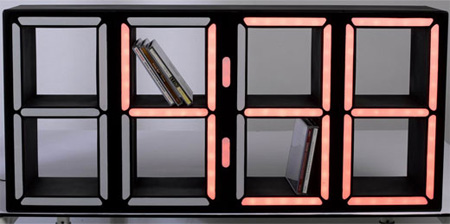 Pop Quiz Math Clock
Each hour is marked by a simple math problem. Solve it and solve the riddle of time.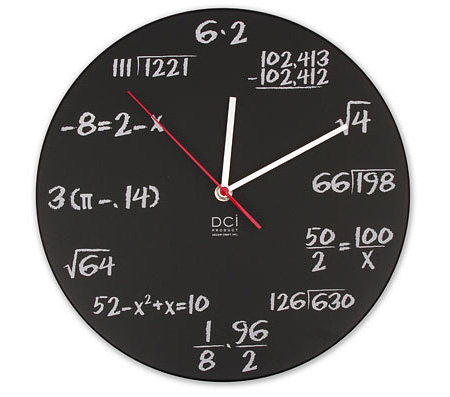 D/A Clock
Modern clock designed by Alvin Aronson uses analog mechanism to simulate LCD digits.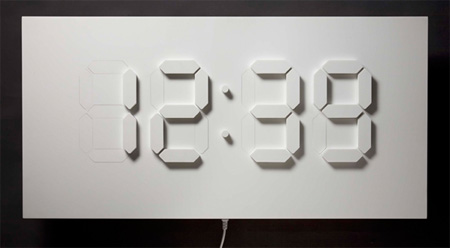 Astro clock created with 12 skateboard wheels and bearings.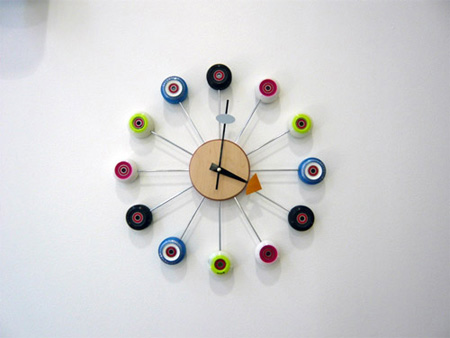 Albero Clock
Modern cuckoo clock made from painted wood with a tree like design.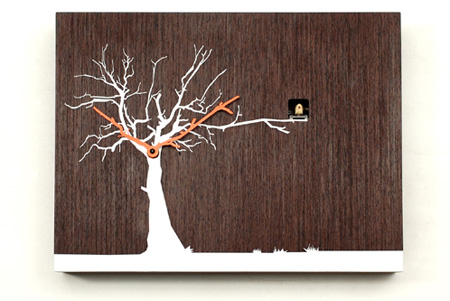 Uhrzahl Clock
Modern wall clock from industrial designer Christos Vittoratos.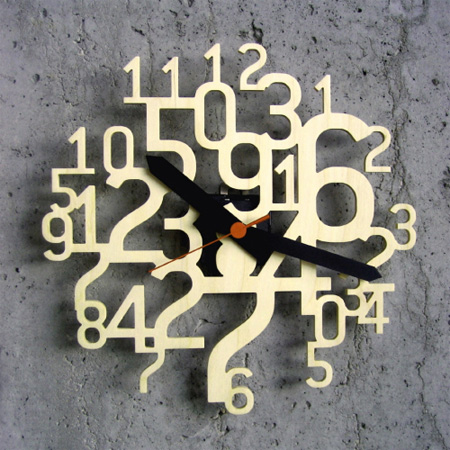 Carpet Alarm Clock
In order to turn the alarm off, you have to get up and step on it.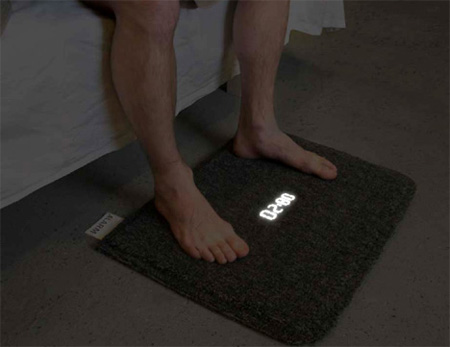 The Around Clock is a cylinder with numbers and markings that rotates to show the time as identified by the red wire.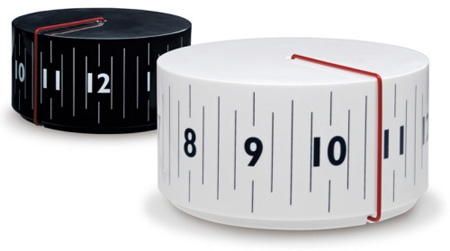 Message Clock
The "hands" are clear discs (with the type printed onto them) that rotate. And the "issue" is interchangeable. Highlighting issue like Climate Change and Deforestation.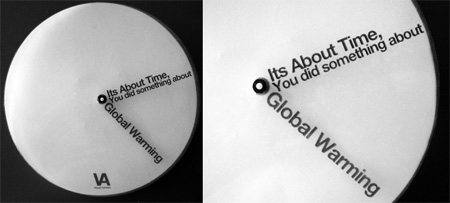 Bloat Clock
Modern clock designed by John Wischhusen.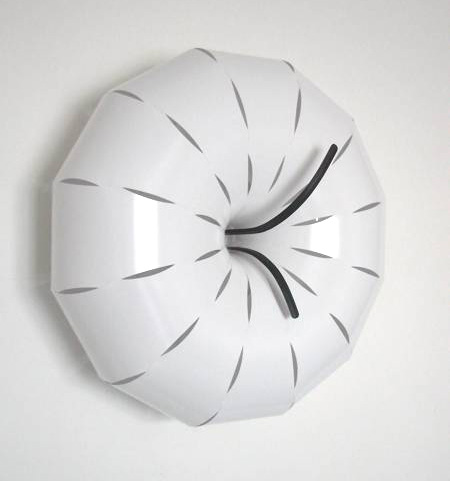 Splatter Clock
Modern clock covered with random paint splatter.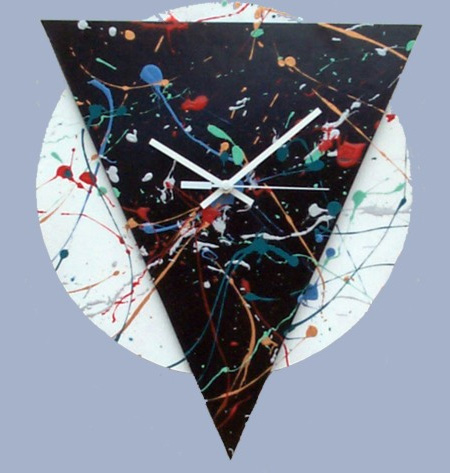 Verbarius Clock
Clock spells time differently every minute. It's either forty-five minutes past four, or fifteen minutes to five, or four forty-five, or a quarter to five.

KnoWhere Clock
Creative clock includes You&Me hands plus six blank spare hands to write on favorite names with provided marker over a bright fuchsia dial.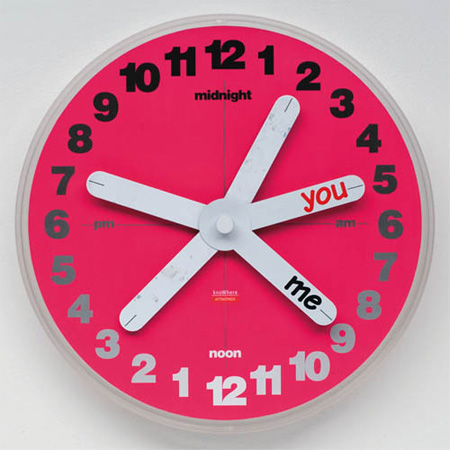 glo Pillow Alarm Clock
The pillow uses an LED fabric substrate below the surface to wake the user using light. This substrate also functions as a display, showing the time on the pillows surface using the grid of LEDs below.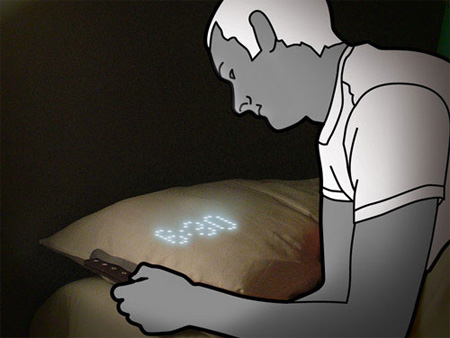 The New Organic Clock
Modern clock celebrates the handmade aspect in modern design.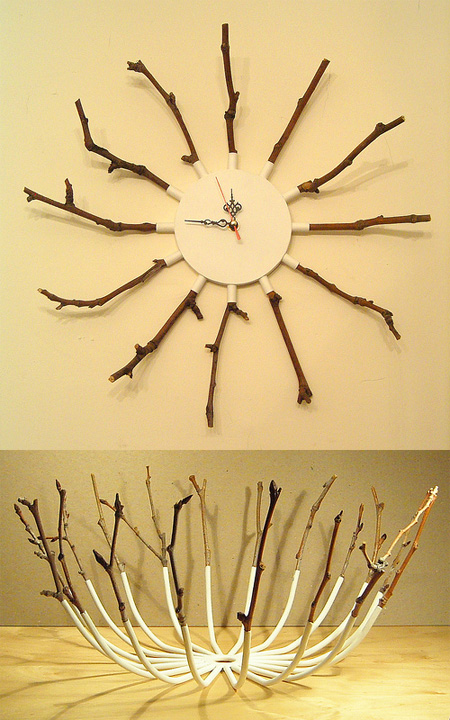 Word Clock
Creative word clock slowly reveals the time with text.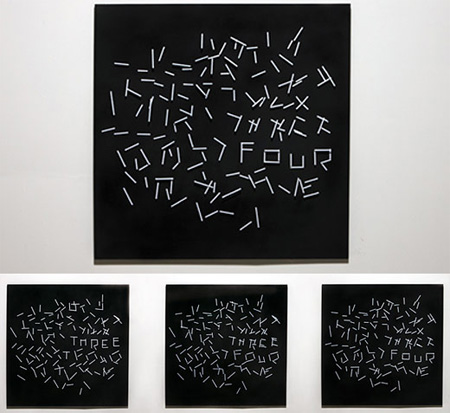 Custom Clock Concept
The Meaning of Time is a brilliant custom clock concept. It supplies the mechanism to keep time, you supply the hour and minute hands.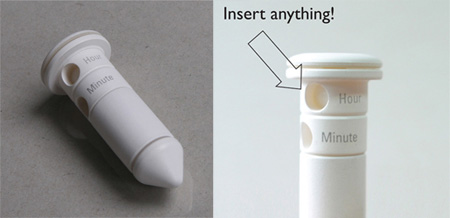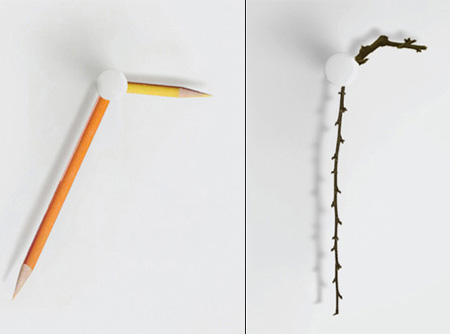 Also check out: Collection of Unusual Clock Designs