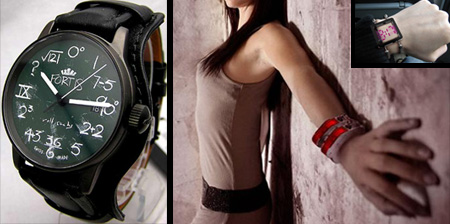 Modern watches and creative watch designs from all over the world.
Luna Crystal Watch
Fashioned with Swarovski crystals steel, the Luna Crystal Watch is futuristic and eye-catching. Touching two contact points makes the time display magically appear as though it is floating inside the crystal.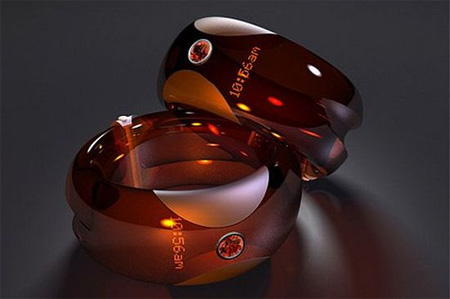 Fortis IQ Watch
Designer Rolf Sachs has created a watch with a blackboard-style face for watch brand Fortis.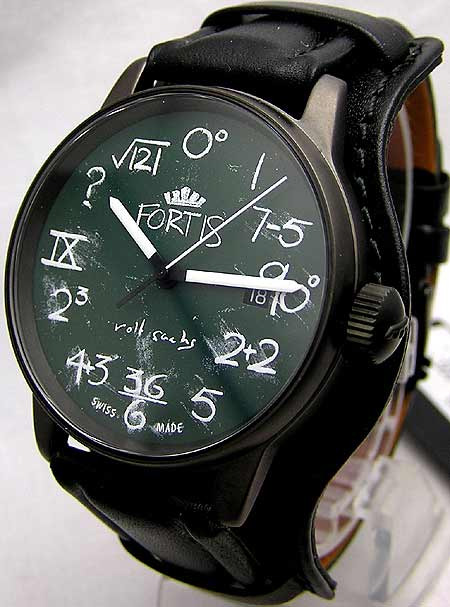 Gucci LED Watch
Gucci's watches always give you elegant experience. This concept design comes with a sliding cover revealing a glass LED display.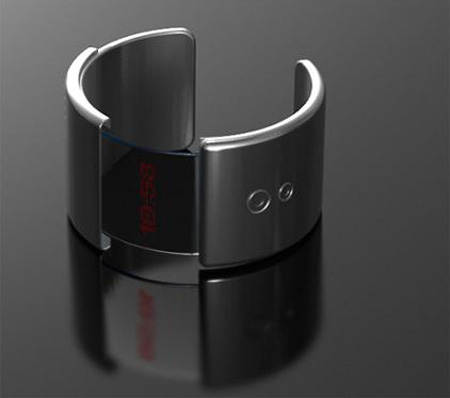 Real Crystal LED Watch
Inspired by Swarovsky Signity watches, this timepiece by designer Ilya Yakovlev features a surface made from real crystals backlit by LEDs.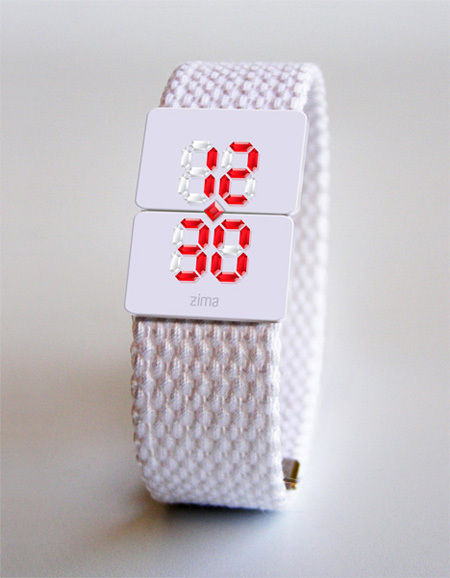 M60M Concept Watch
Instead of hands (hours/minutes/seconds), one rotating disc shows the time in hours and quarters (marks). The clock face exists as a ring only, the center is completely empty.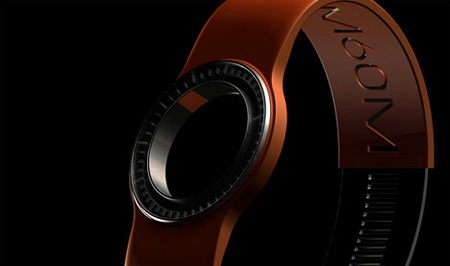 Homemade Pong Watch
OLED display runs continuously – unlike older LED watches, there is no need to press a button to see the time. Battery life is 25 hours.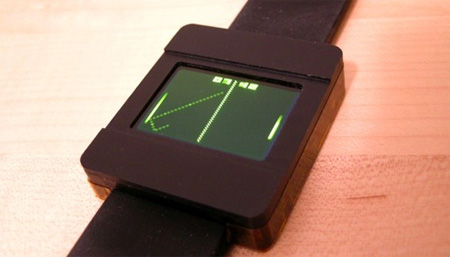 Vain Transparent Watch
Display time on your skin with Vain watch design by Tao Ma.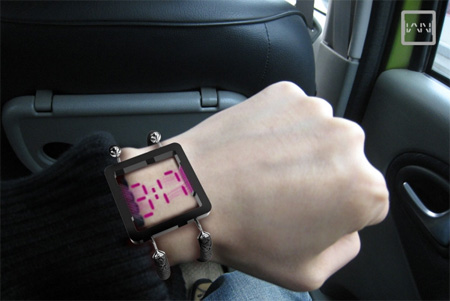 Cabestan Winch Tourbillion Vertical Watch
Engineering masterpiece: 1,352 components working together in masterful horological precision, driven by a 450 link chain and nickel drums.

Richard Mille RM011 and this watch are a true works of art.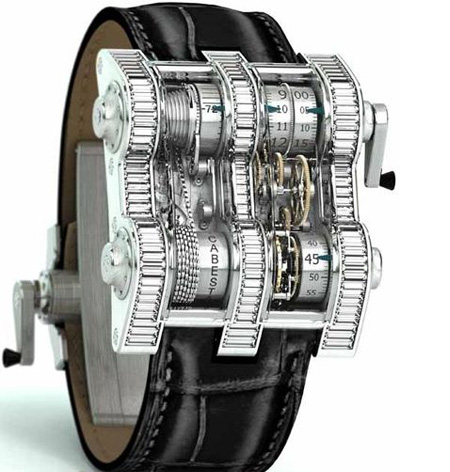 Watches by Denis Guidone
Creative futuristic watch designs from Denis Guidone.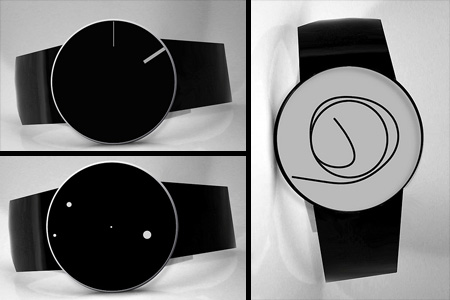 The Universe Watch
This watch is based on solar system. The central red part is sun and the two planets rotating around is used to indicate hours and minutes.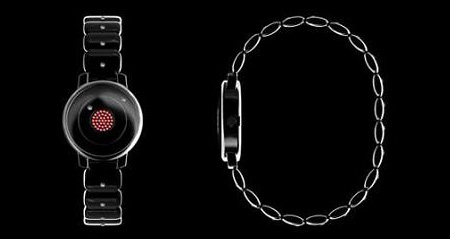 ORB Bracelet Watch
The idea for this watch is classic plastic bracelet, with incorporated lines inside the watch that show the current time.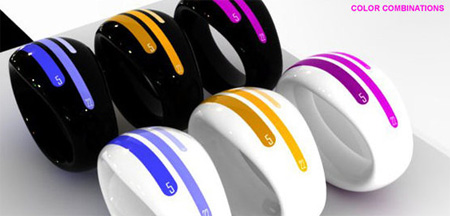 MK2 Circuit LED Watch
The Storm MK 2 Circuit Mirror watch is ultra futuristic and breathtakingly enigmatic. It is complemented by an unusual LED time display with hours on the left and minutes on the right.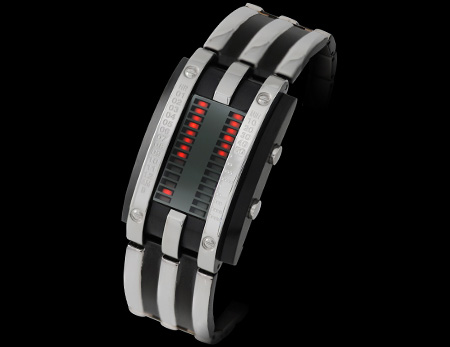 OVO Watch
Creative watch design by Shunji Yamanaka for Issey Miyake.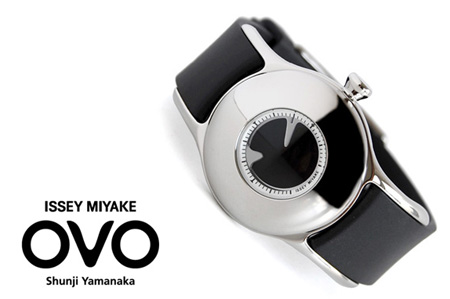 Tima E-Paper Watch
The Tima Watch, by French designer Julien Bergignat, is just another example of why more things should be made utilizing e-paper.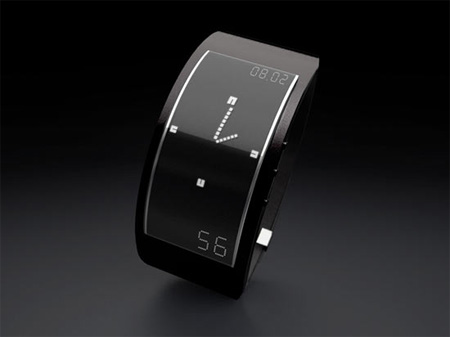 Handcuffs Watch
Although handcuffs aren't a good thing for most people, you might like this handcuff-shaped watch.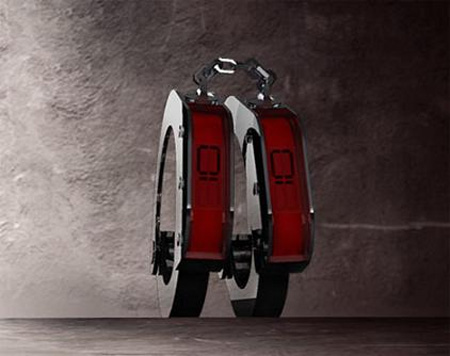 Cassette Tape Watch
ASOS Cassette Face watch is a modern quartz timepiece that evokes the look of a cassette tape.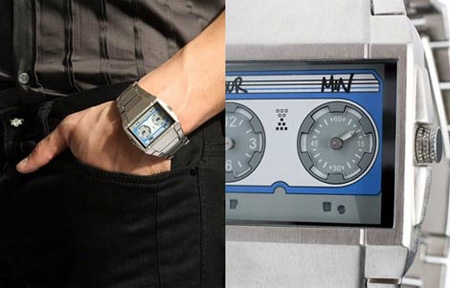 TIWE OLED Concept Watch
White dots run randomly. When you want to know the time, just shake it or hit the glass surface slightly.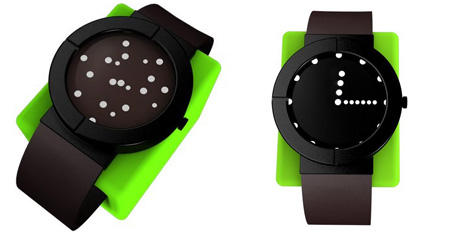 TIME-IT Flexible LED Watch
Unique LED sports watch is fully waterproof and recharges wirelessly.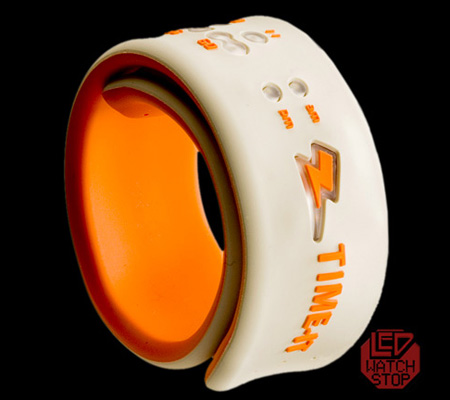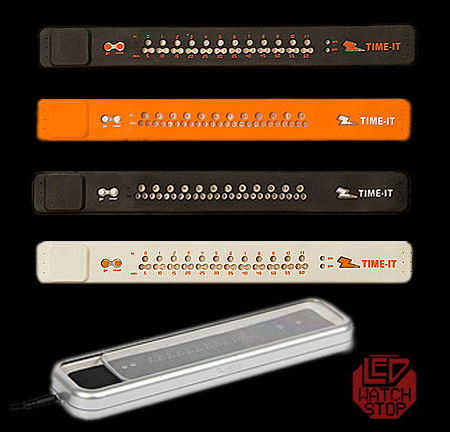 Also check out: 15 Unusual and Creative Watches