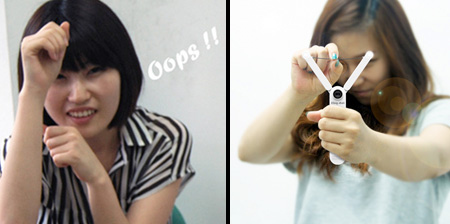 Innovative camera, designed by Eom Sung Young and Im Jung Eun, allows you to take amusing photos of scared people.
Slingshot inspired digital camera has two arms with built-in flash, small LCD screen, and an elastic string that activates the shutter.

Surprise your friends and capture their genuine facial expressions.

No more boring photographs!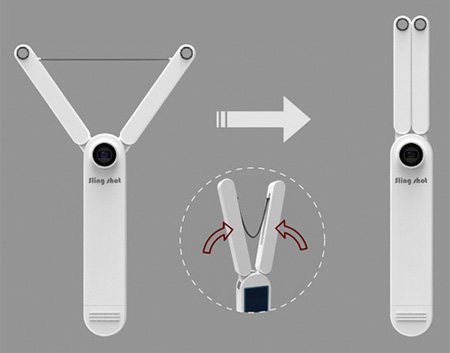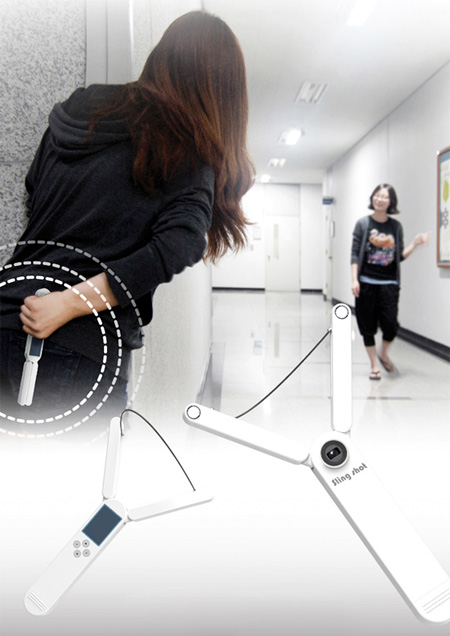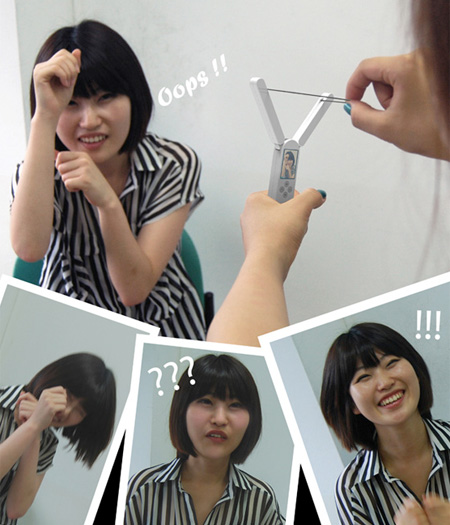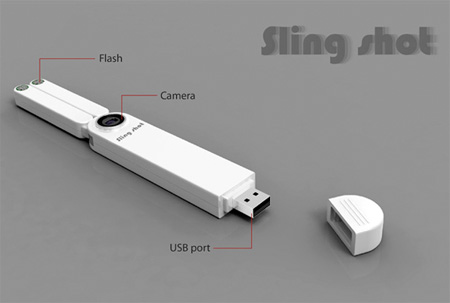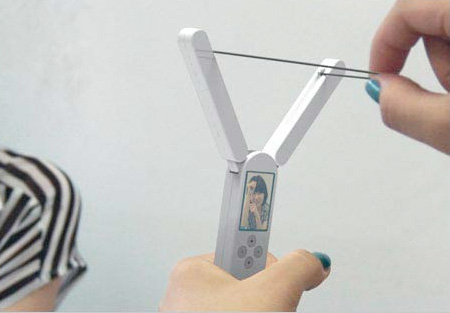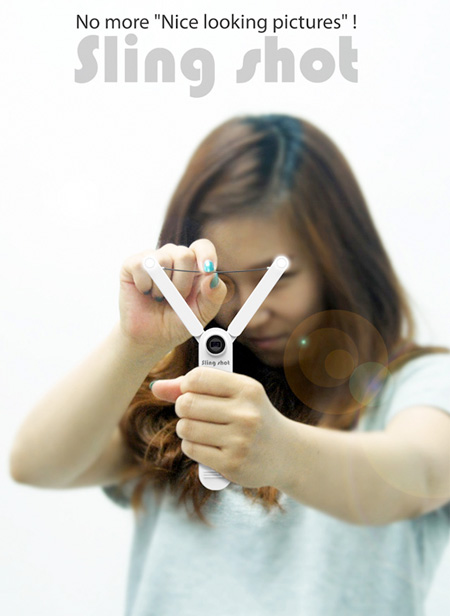 Also check out: Periscope Camera and Gun Shaped Camera