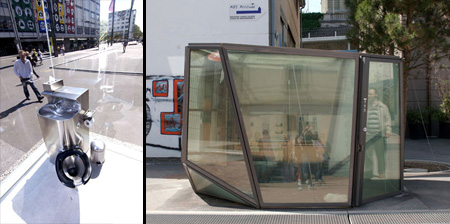 The city of Lausanne, Switzerland is the home of a modern public toilet with transparent walls.
The walls are partly made from liquid crystal glass. If the visitors want some privacy, they can press the "voir" button and the walls will become opaque under electric tension.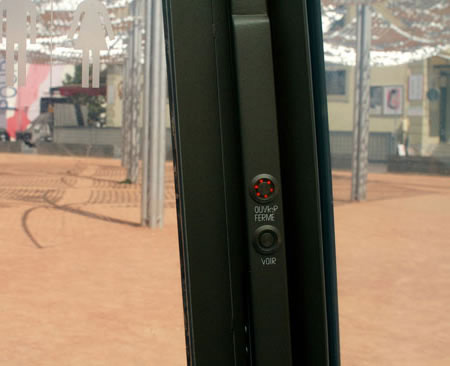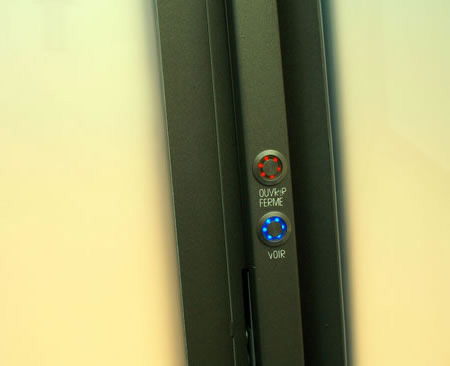 Transparent Toilet Design by Oloom in 2008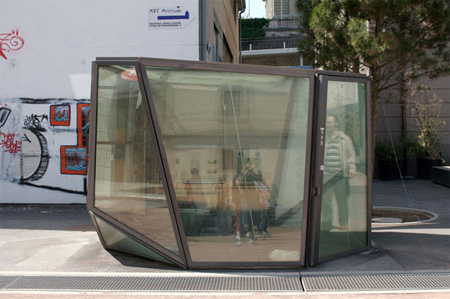 Don't Miss A Sec Toilet
Similar toilet was showcased at Basel art fair in Switzerland, back in 2004:
Don't Miss A Sec by Monica Bonvicini was an outdoor toilet temporary installed on a crowded street adjacent to the fair. One way glass allowed users to continue seeing art and people while not being seen themselves.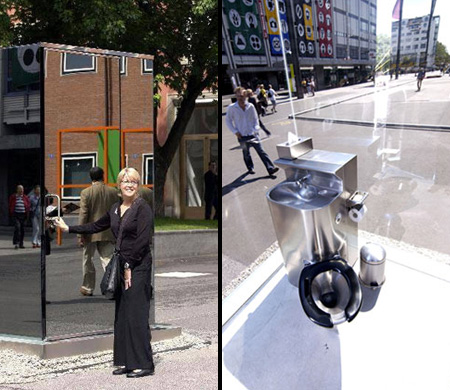 Also check out: Olympic Divers on the Toilet