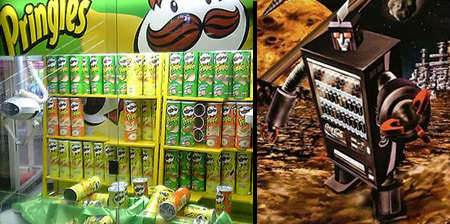 Japan has the highest number of vending machines per capita, with about one machine for every 23 people.
This post showcases unusual and creative Japanese vending machines.
Coca-Cola Robot Vending Machine
Coca-Cola has giant robot vending machines walking around Tokyo.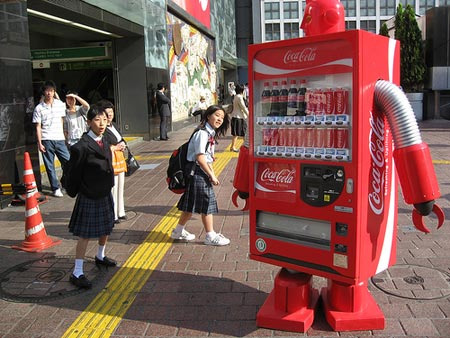 Eggs Vending Machine
Each small compartment contained a bag of eggs, probably 10 or 12. The eggs are from a nearby farm, and the farmer fills the machine daily with freshly laid eggs.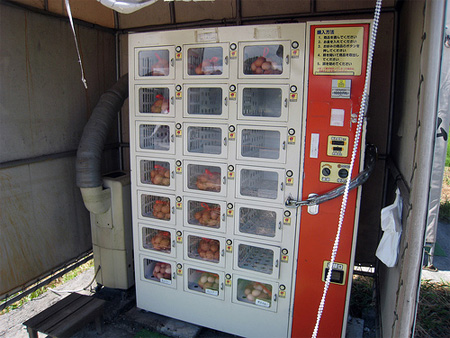 SMART Car Vending Machine
Pushing the button on the vendor won't exactly pop out a car, but it does dispense a branded tube containing pamphlets on the new models, dealer information, and a sheet of Smart Car stickers.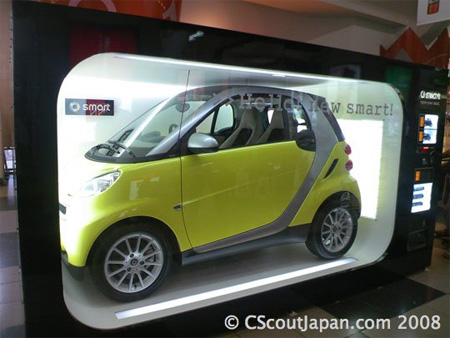 Ice Vending Machine
In Japan, almost everything is sold in vending machines. This particular machine sells ice.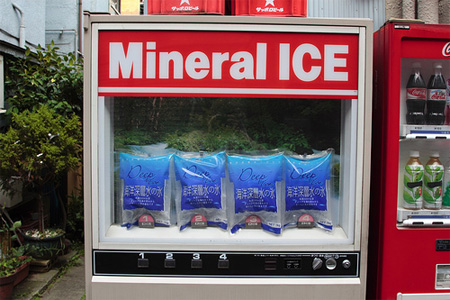 Beer Vending Machine
Vending machine dispensing beer and liquor in Kyoto, Japan.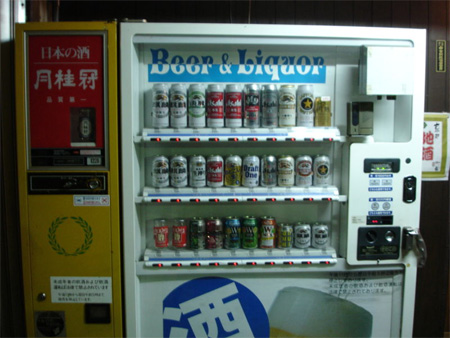 Umbrella Vending Machine
An umbrella vending machine from Tokyo, Japan.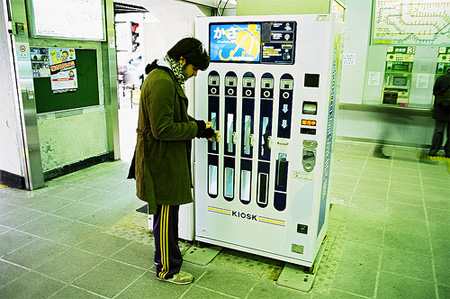 Pringles Vending Machine
In Japan, there are even vending machines for Pringles chips. They have vending machine franchises for all types of products.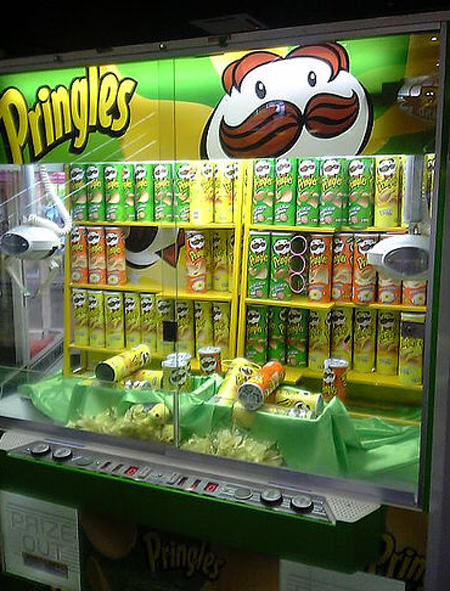 Instant Noodles Vending Machine
Nissin instant-noodles vending machine located in Tokyo.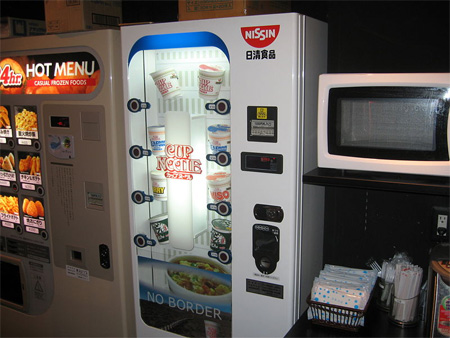 Flowers Vending Machine
Forget to get flowers on the way home? No worries as this flower machine can be found in Tokyo's Shinjuku station.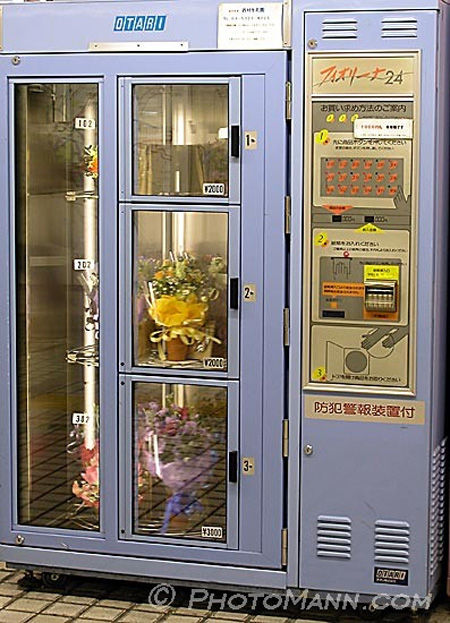 Necktie Vending Machine
Japanese vending machine that sell neckties.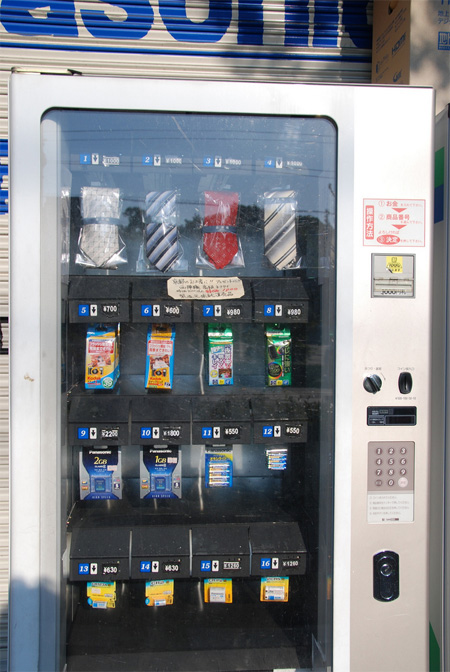 Sneaker Vending Machine
Crafty sneaker vending machine created by Japanese sports fashion brand Onitsuka Tiger.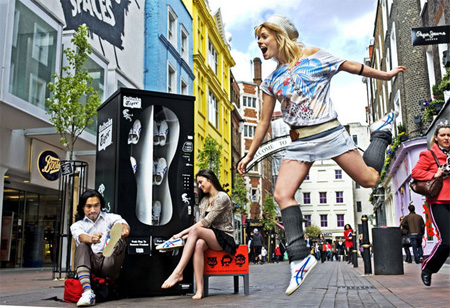 Vegetables Vending Machine
Unique vending machine from Tokyo that dispenses fresh vegetables.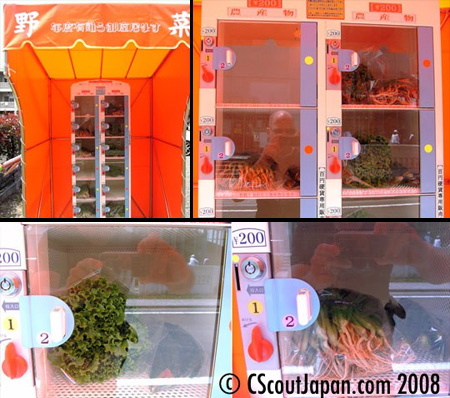 Battery Vending Machine
It is possible to buy batteries from a vending machine in Japan.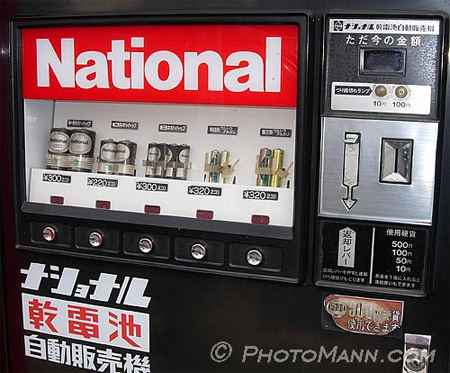 Live Lobsters Vending Machine
This "Sub Marine Catcher" arcade game allows Japanese gamers to try their hand at catching live lobsters.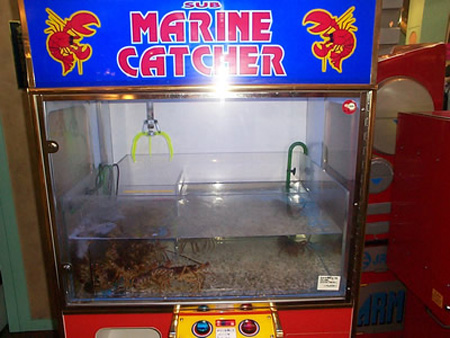 Also check out: 17 Most Unusual Vending Machines