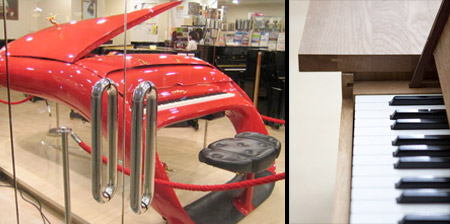 The most creative pianos and unusual piano designs from all over the world.
Rocking Piano
Sarah Davenport's unique piano rocks back and forth while you play.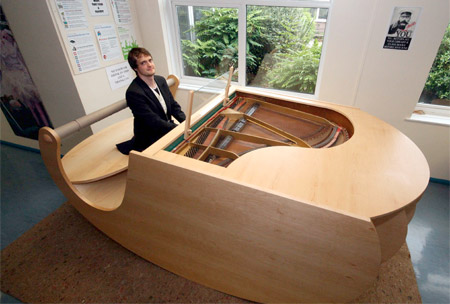 Innovative piano designed for people who are confined to bed.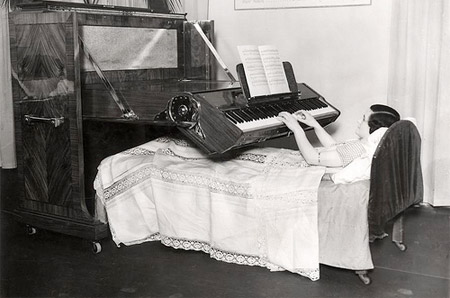 Transparent Piano
Kawai Grand Piano features a clear case that lets you look inside.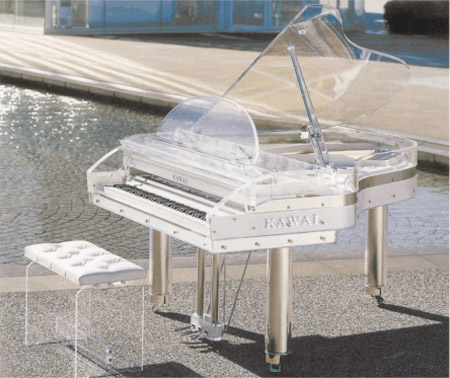 Floor Piano
Walking piano featured in the movie Big is played by the user's feet.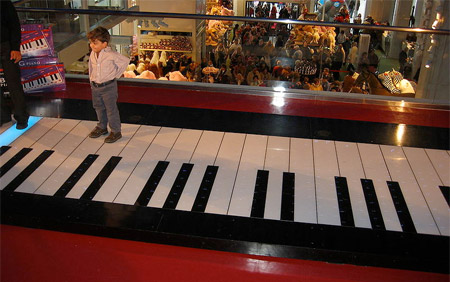 Audi Piano
Bosendorfer teamed up with Audi to produce this beautiful piano.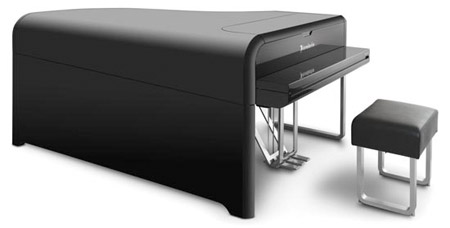 Round Piano
Creative round piano will make a great addition to any modern bar.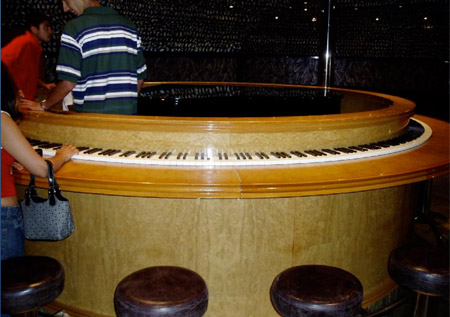 Crochet Piano
Stylish piano decorated with creative patterns by Joana Vasconcelos.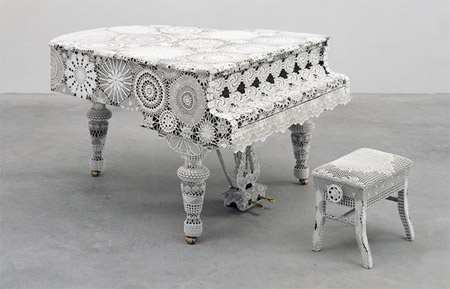 Chrome Piano
Shiny piano covered in chrome will let you see your reflection.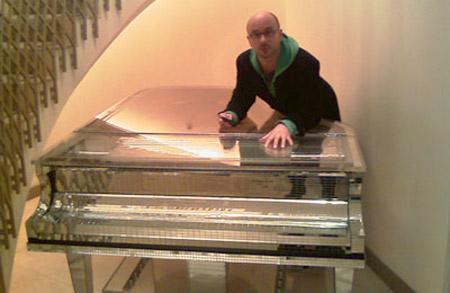 Modern Piano
Unique piano table designer by Yves Plattard and Yamaha.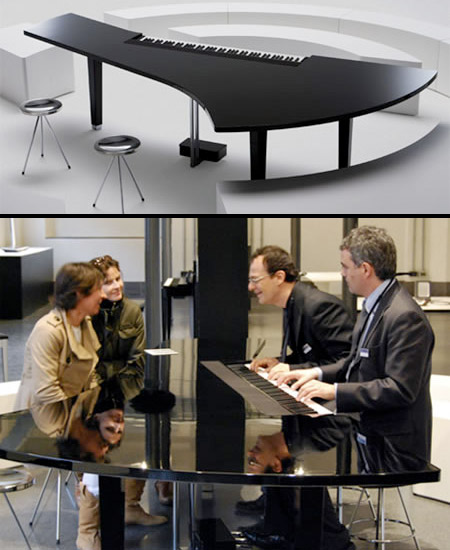 Piano Car
Creative piano on wheels for people that like to play music on the go.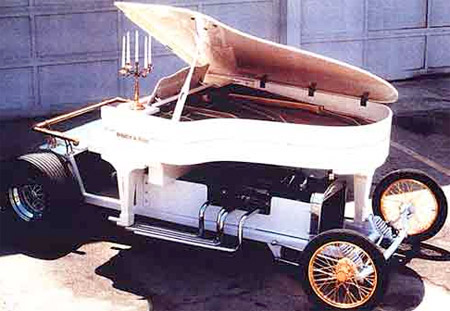 Regular stairs at the subway station were turned into piano keys.
Burning Piano
Yosuke Yamashita wore a fireproof suit to play the burning piano.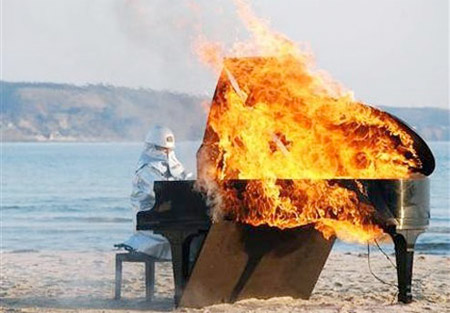 Dinner table with integrated electric piano designed by Georg Bohle.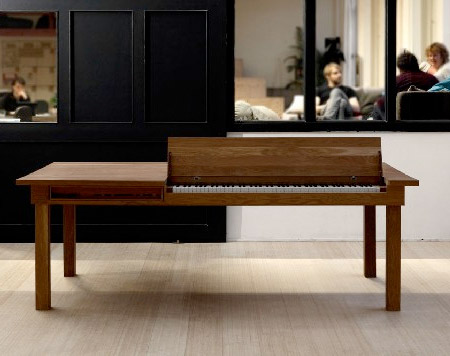 Ferrari Piano
Schimmel Pegasus Guoqin piano was inspired by Ferrari sport cars.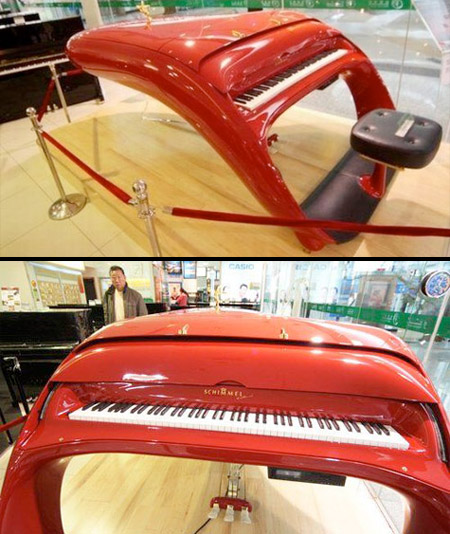 Also check out: 14 Unusual and Creative Guitars