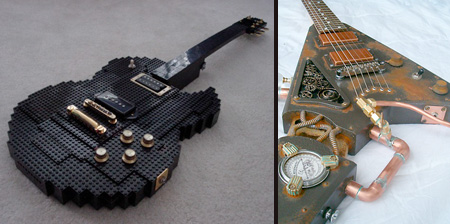 Collection of the world's most creative, innovative, and unique guitar designs.
Big Foot Guitar
Unusual guitar created by famous guitar maker George Marlin.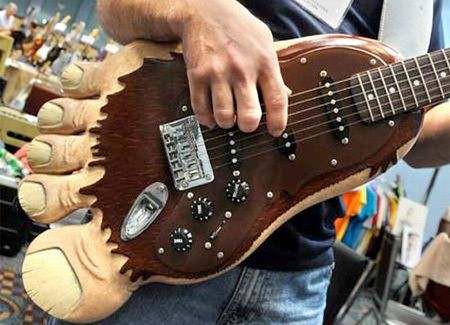 Innovative digital guitar comes with a touchscreen instead of strings.
Transparent Guitar
Cool electric guitar with transparent body by Fender GLASS.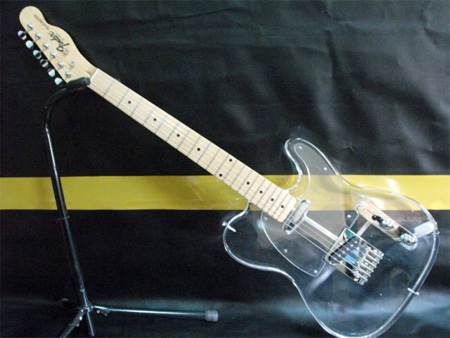 Circuit Board Guitar
Electric guitar made out of recycled innards of an MP3 player. [more]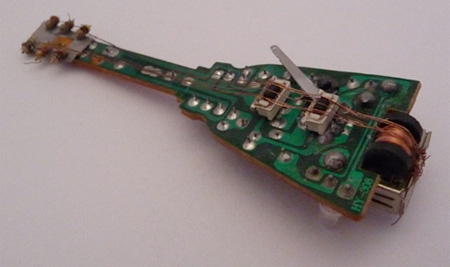 Sword Guitar
Amazing one of a kind guitar looks like a sword with wings.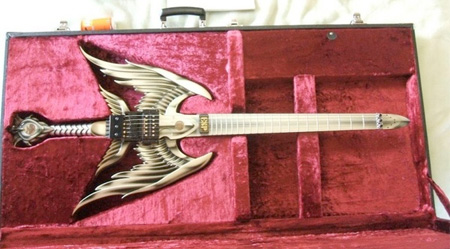 AK-47 Guitar
Kalashnikov assault rifle was transformed into an electric guitar.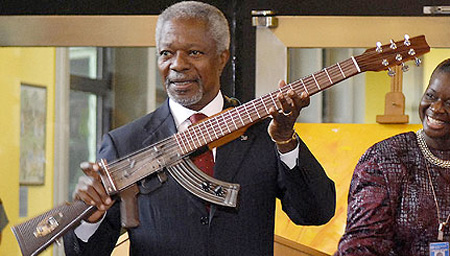 Neon Guitar
Snake Guitar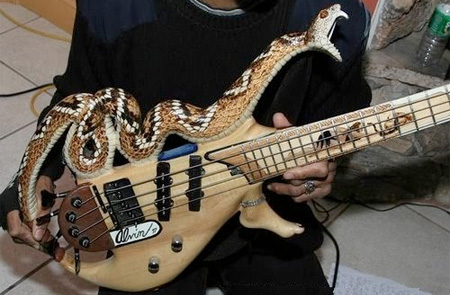 Chrome Guitar
Stylish guitar with creative pattern is also covered in chrome.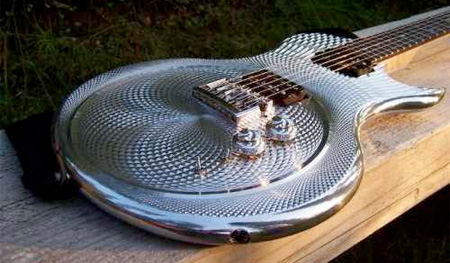 Shovel Guitar
Regular shovel has been transformed into a custom guitar.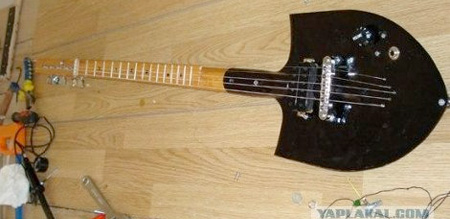 Pikasso Guitar
42-string guitar with 3 necks inspired by Pablo Picasso's works.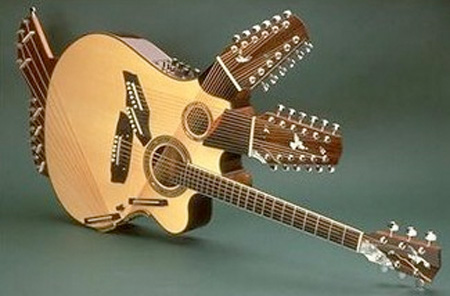 LEGO Guitar
Playable guitar constructed out of thousands of LEGO bricks.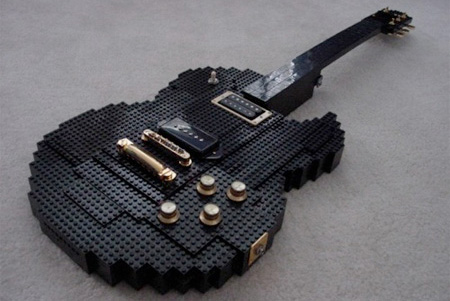 Steampunk Guitar
Villanizer custom guitar inspired by the Steampunk movement.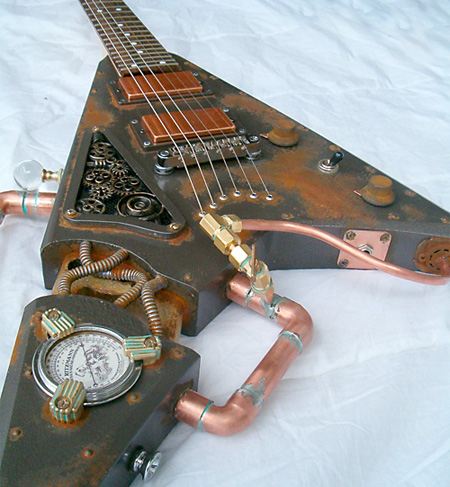 Also check out: 14 Cool and Unusual Pianos