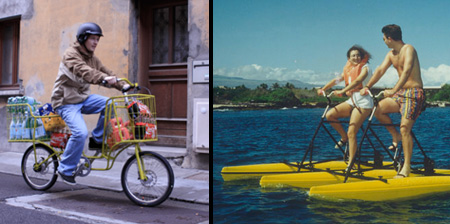 The most unusual bicycles and cool bike designs from all over the world.
Creative and somewhat scary bicycle designed by Eric Tryon.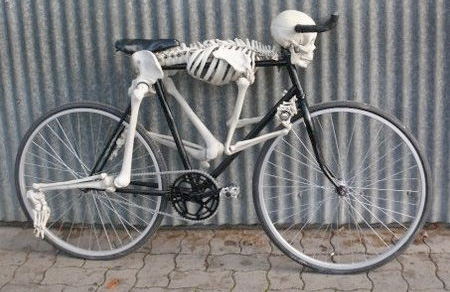 Pi Cycle
Electric bike from San Francisco-based manufacturer Electrobike.
Bamboocycle
Bicycle created with a sustainable and responsible design vision.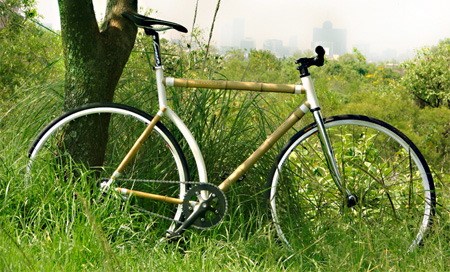 Hula Bike
Instead of a conventional drivetrain, the HulaBike uses an eccentrically laced rear wheel. Because the hub is offset from the centre of the rim, the bike can be propelled by hopping up and down with the right rhythm.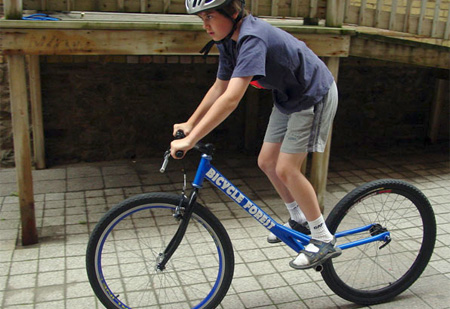 HydroBike is fast and quiet way of traveling on water during summer.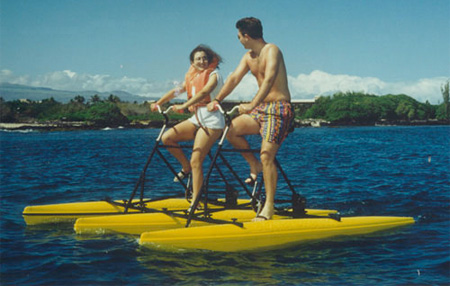 Folding bike with no chain by Sanghyun Jeong and Jun-tae Park.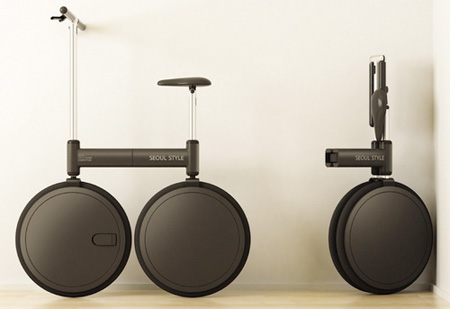 Big Bike
Four person bicycle with four wheels and cool flame effects.
Unique Tricycle
Creative tricycle designed by Sergio Garcia from Dallas, Texas.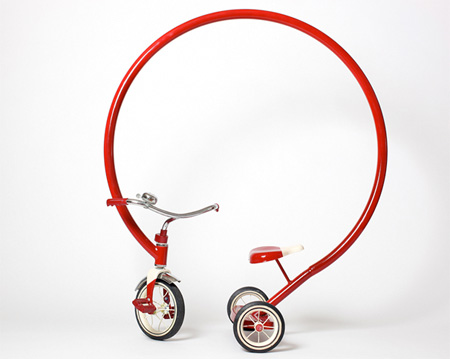 Couch Bike
Regular sofa transformed into a comfortable two person bicycle. [more]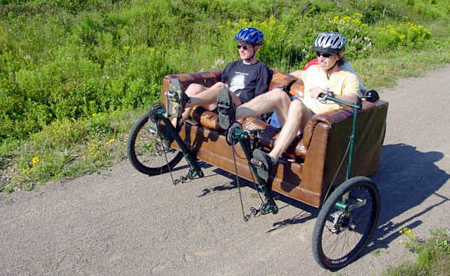 Bicycle with a Roof
Cool bike designed by Torkel Dohmers comes with a clear roof.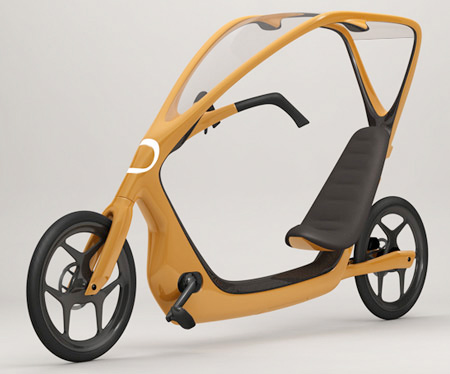 Hubless Bicycle
Custom bike with hubless wheels designed by Karl Kammerzell.
Transportation Bicycle
Camioncyclette was designed to carry loads of up to 150 kg.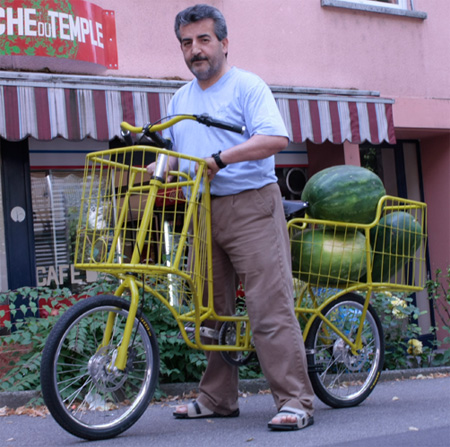 For more amazing bicycles, check out: 12 Unique and Creative Bicycles