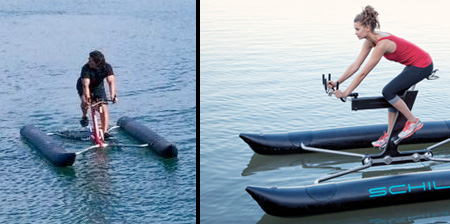 Innovative bicycle designed by Schiller allows people to safely ride on water.
World's most advanced water bicycle with responsive steering mechanism, multi-speed drive train, twin propellers, and dual chamber pontoons.

Engineered to convert human energy into fast / efficient speed on water.

Delivers safe and exhilarating ride. Experience cycling on open water.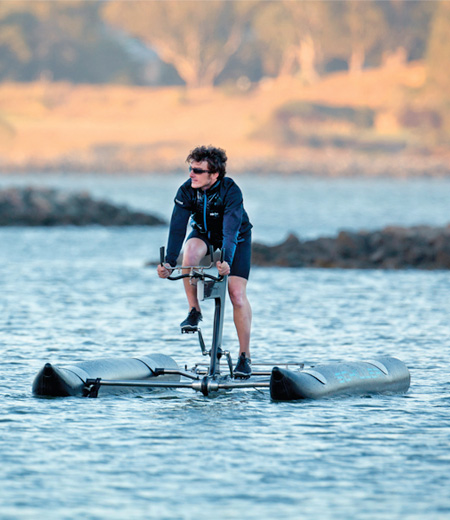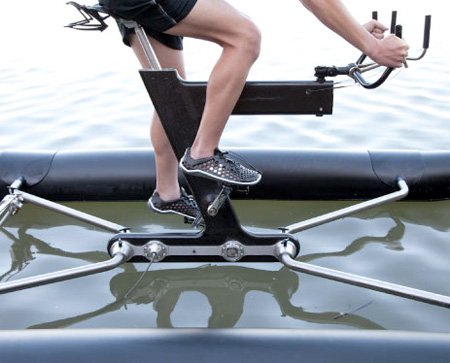 Schiller Water Bike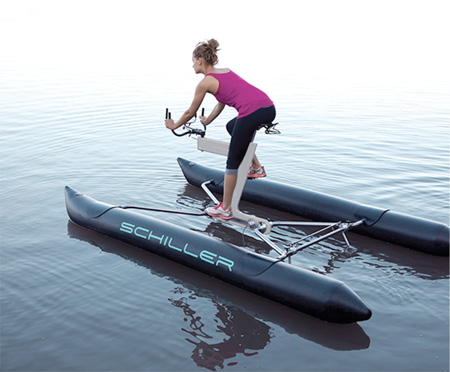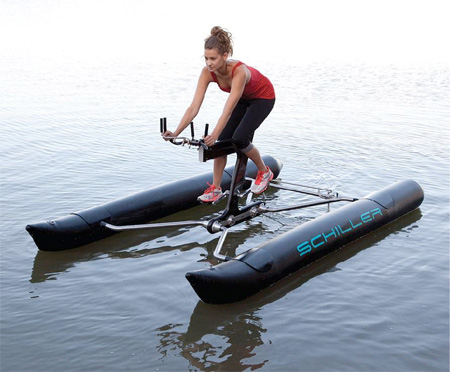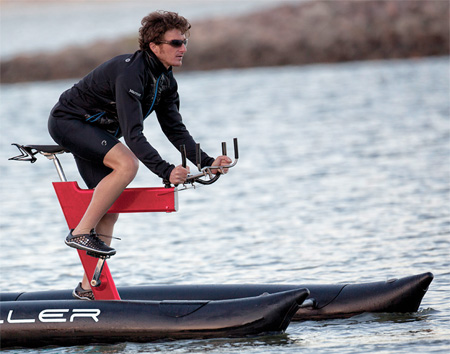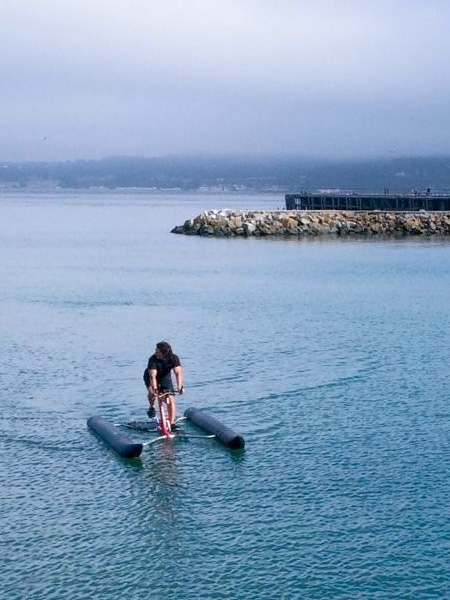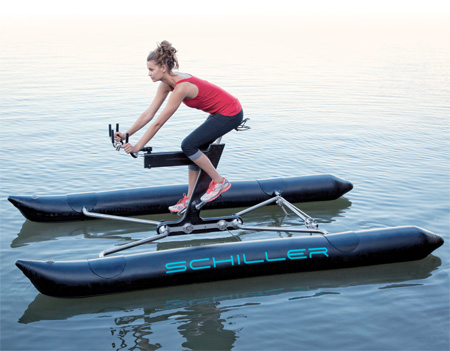 Also check out: Laser Bike Lane and Pedal Powered Workstation